10 killed, 42 injured as car bombing rocks Kabul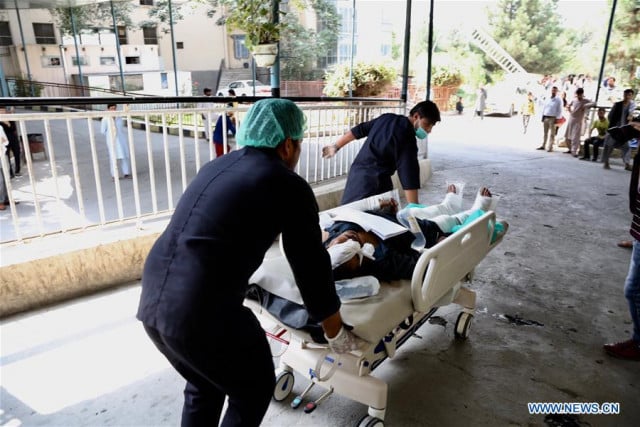 Xinhua
September 5, 2019 9:37 AM
KABUL -- At least 10 people, all civilians, have been confirmed dead and 42 others injured as a car bomb rocked Shash Darak area in the Police District 9 of Kabul city on Thursday, Afghan Interior Ministry spokesman Nasrat Rahimi said.

Speaking with Xinhua, Rahimi confirmed that the blast took place at 10:10 a.m. local time, leaving 10 civilians dead and injuring 42 others.
A total of 12 civilian cars were badly damaged or destroyed in the blast, the official said.
Taliban militants have claimed responsibility. The armed outfit in a statement said that the militants targeted the office of National Directorate for Security inflicting huge casualties on security personnel.
This was the second deadly bombing which struck Kabul over the past few days.
In the previous bombing that targeted Green Village, a residential camp accommodating foreigners working for the UN and other international agencies, on Monday night, 19 civilians were killed and 119 others injured.
​
Related Articles