100 rare turtle hatchlings released into Cambodia's wild: conservationist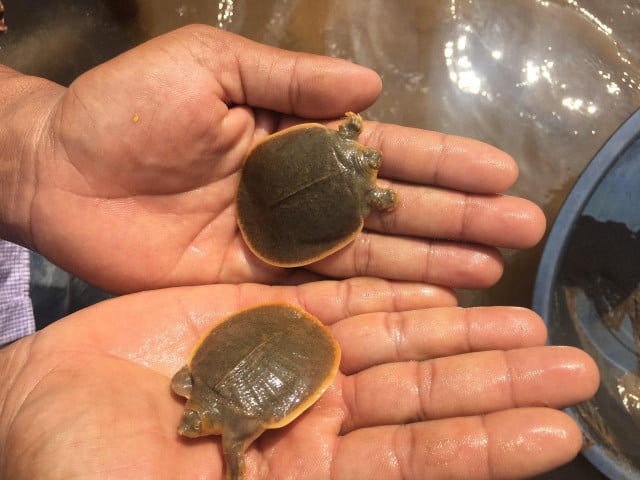 Xinhua
June 20, 2020 8:28 AM
PHNOM PENH-- About 100 endangered Cantor's Giant Softshell Turtle hatchlings were released into their natural habitat along the Mekong River in eastern Cambodia's Kratie province on Friday, a conservationist said on Saturday.
The hatchlings are part of a community protection program designed to increase the wild population of the species, and had been collected from nests that were guarded by local communities, said Som Sitha, project manager for the Wildlife Conservation Society (WCS)'s Mekong Conservation Project.
Cantor's Giant Softshell Turtle is classified as critically endangered on the International Union for Conservation of Nature (IUCN) Red List of Threatened Species.
He said the species was thought to be extinct in the Cambodian portion of the Mekong River until its re-discovery in 2007 in a 48-km stretch of the river in Kratie and Stung Treng provinces.
"The purpose of this release is to conserve and increase the wild population of the Cantor's Giant Softshell Turtles," he told Xinhua.
The release is part of a project that has been ongoing since 2007, formerly run by Conservation International (CI), and now by WCS in collaboration with the Cambodia's Fisheries Administration and the Turtle Survival Alliance.
The community-based protection program encourages the participation of local communities living in Kratie and Stung Treng provinces by hiring former nest collectors to search for and protect nests, instead of harvesting the eggs, Sitha said, adding that since 2007, nearly 500 nests have been protected and more than 13,000 hatchlings released.
Related Articles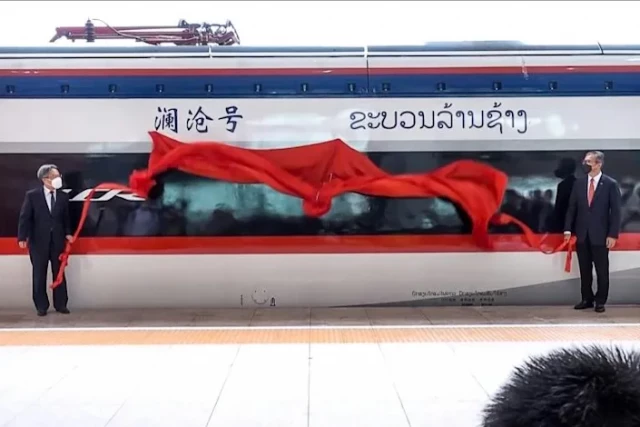 November 28, 2021 12:11 PM