2 human cases of bird flu in Cambodia "not human-to-human transmission": official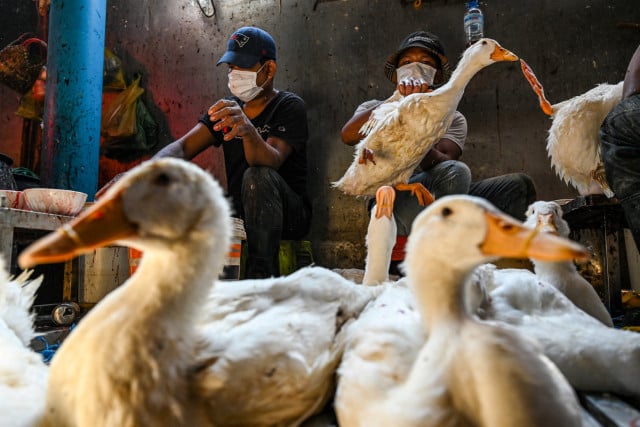 PHNOM PENH -- Spokesperson for the Cambodian Ministry of Health Or Vandine said on Friday that the two human cases of the H5N1 avian influenza in Prey Veng province last week were "not human-to-human transmission" cases.
There have been only two cases of H5N1 detected in the Sithor Kandal district of the province, Vandine said in a statement, adding that an 11-year-old girl died, while her 49-year-old father had fully recovered.
"Both cases have been concluded as H5N1 virus transmission from poultry, and this event is not a human-to-human transmission," she said, adding that the Ministry of Health of Cambodia rejects any inaccuracies or misinformation published by local and international media about H5N1 in Cambodia.
Vandine said 51 samples from humans, including 20 close contacts and 31 who had flu-like symptoms, tested negative for the virus.
"The investigation team is still on standby for active case finding and will collect samples for testing from individuals with influenza-like symptoms," she said.
The daughter and father were the first two infections of the H5N1 virus confirmed in the Southeast Asian country since 2014, the Ministry of Health said, adding that from 2005 to date, there were 58 cases of infected humans in Cambodia and 38 people had died.
The World Health Organization said in a statement last Sunday that the risk to the general public from the H5N1 virus in Cambodia "remains low" and that the virus does not infect humans easily and spread from person to person appears to be unusual.
Related Articles