2020 High School Graduates Struggling Amid COVID-19 Pandemic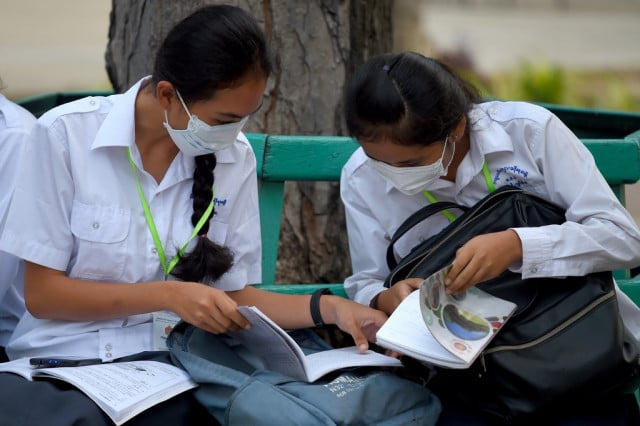 Yalirozy Teng
April 1, 2021 9:16 AM
From struggling to operate digital learning tools to missing out on overseas opportunities, Cambodian students are disillusioned as the COVID-19 pandemic robs them of their university experience.
High school students, who were automatically given a pass of the baccalaureate examination (Bac II) of the 2019-2020 academic year, have said they are experiencing hardships having entered university. Concerns stem from the recent closure of schools and educational institutions due to the latest outbreak of COVID-19.
One of them is Sokha Rinnie, a former Preah Sisowath High School student who now is pursuing her higher education in tourism at the National University of Management. She revealed that new students, especially those from rural provinces, face a lot of problems when entering the university—many she knows have been perplexed by online registrations and convoluted online study processes which require a deeper understanding of digital tools that they have been taught previously.
"When studying online, we are required to download and use plenty of applications, such as Classroom, Email, Google slide, and so on. It is very difficult for those who are from the provinces because they have little knowledge on such things. Sometime, they are stuck for a whole week," said Rinnie.
Like other high school students, she expressed her dismay at not being able to achieve her goal of passing the national examination last year with a better grade—the passing grade did not reflect her full potential, she said.
However, Rinnie said she was still happy with the decision to let all Grade 12 students pass the exam automatically as it helped a lot of students in provinces whose studies were severely disrupted throughout 2020.
She added that today's Grade 12 students must not give up, despite the disruptions, because there's no guarantee that they will be given automatic passes like her year.
Having struggled with the sudden need to understand new technology, Rinnie added that more education can be provided to students while they are young so the transition from physical to digital learning is smoother.
Sorn Sofea, another student at Hun Sen Chumpouvorn High School, who is now pursuing a bachelor's degree in Korean Language at the Royal University of Phnom Penh agreed that, despite the fact that classroom has again been shifted to online, current Grade 12 students should not be discouraged but instead should keep studying hard during this tough time.
In the meantime, Sofea appealed to teachers to consider adapt their teaching methods and pay more attention to the varying needs of each student. By slowing down their teaching as well as their explanations of complex lessons, all students will be able to catch up more effectively, she said.
Losing Education Opportunities due to COVID-19
For Sofea, the recent community outbreak—which has seen nationwide school closures again—has been costly for students and their ongoing education. Taking her own story as an example, she said that she was initially supposed to attend her first class at university on March 15, but it was again postponed because the COVID-19 outbreak has not shown any signs of slowing down.
She continued that due to this uncertainty, she had already lost some important opportunities, such as her teaching job as well as a chance to make new friends.
"I have lost an opportunity to get my first teaching job because the school was required to close. So, I cannot teach. Also, I cannot study because of COVID-19," said Sofea.
This sense of distress is shared by a former student of Chea Sim Samaki High School who wished to remain anonymous. They said they had chosen architecture as their major for undergraduate studies at a Phnom Penh-based university, but all classes have been suspended due to the Feb. 20 outbreak.
The student noted that the pandemic's resurgence in Cambodia had robbed them—and others—of the university experience as they cannot study, socialize or develop themselves in the ways expected.
The pandemic has continued to have a harsh and profound impact on many aspects of life, but for the education sector, it's mental health issues that have been most challenging, according to the student.
"I am really affected by the [new wave] of COVID-19, first and foremost, our country's economy; second, many families' livelihoods; and third, our education because it is again paused. Moreover, it also impacts our feelings because we are scared," the student said.
The sense of missing out was underscored by Vong Arun, a physics teacher at Hun Sen Chumpouvorn High School, who said that many of his best students have had to forgo scholarships to study abroad, to participate in national and regional competitions and to be able to meet their potential.
Arun advised students to keep up-to-date with the global COVID-19 situation and try to adapt to Cambodia's current context as best they can, but most importantly they should stay safe, follow preventative health measures and avoid spreading the virus, he added.
Yalirozy Teng is a sophomore student majoring in English language at Institute of Foreign Languages, Royal University of Phnom Penh.
Related Articles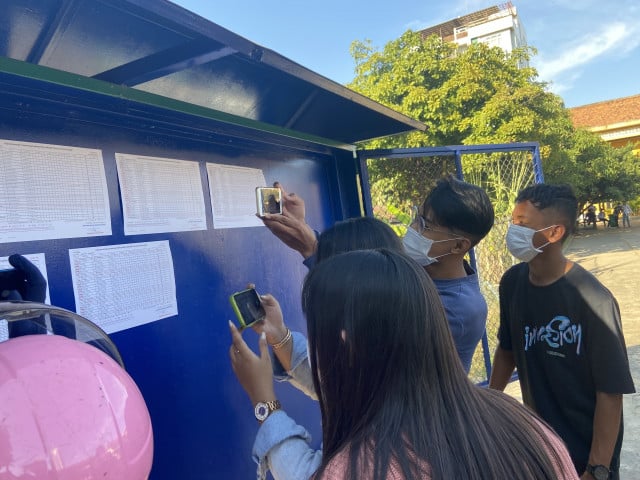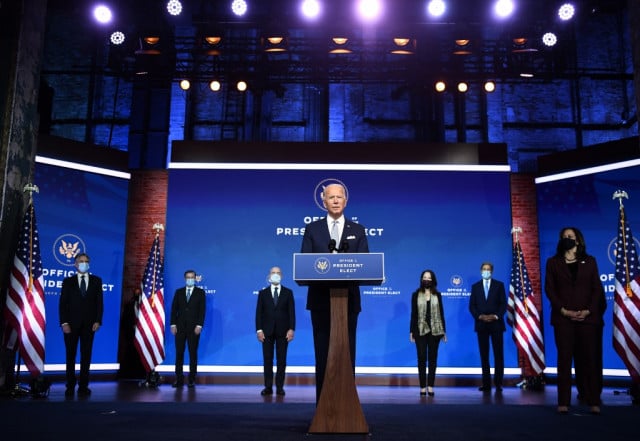 November 25, 2020 2:06 AM