30 Years After Angkor's Rebirth…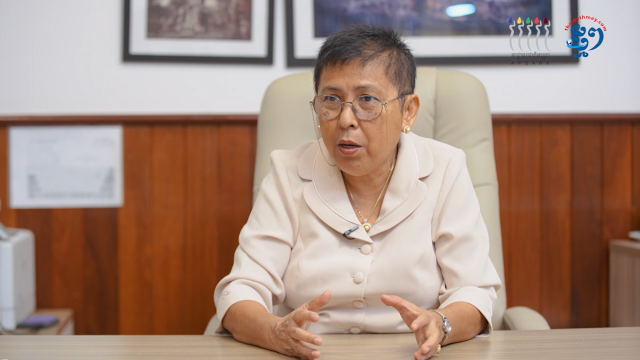 PHNOM PENH - Late 2022 marks the 30th anniversary of Angkor being listed by UNESCO. A great deal of work has been done to revive this once-abandoned city, ravaged by war and consumed by nature, into a place that welcomes tourists from across the globe.
To celebrate the third decade of Angkor's rebirth, Minister of Culture and Fine Arts Phoeurng Sackona talks about the immense value of Angkor to the nation and why this should be protected.
Ky Soklim: In the last 30 years, what has the APSARA National Authority accomplished worth noting?
Phoeurng Sackona: We all know that the Angkor Archaeological Park was registered in UNESCO's Tangible Cultural Heritage list on December 14, 1992, and yes, it has been 30 years now. It was initiated by the late king [Norodom Sihanouk] since our country was plunging into turmoil. However, everyone agreed with his idea that we all need to protect Angkor from the flames of war which had been burning since the 1970s. Back then, Angkor was listed as a World Heritage in Danger. There were mines, explosives and other militias. It was not peaceful yet. Despite that, we had to register it first. We were lacking law and proper agency to deal with it. After it was listed, UNESCO required laws to be made, not just to protect the Angkor Wat alone, but to also protect other heritage sites in the country. During that time, the responsibility fell under His Excellency Sok An at the Office of the Council of Ministers. After his departure, the role was given to the Ministry of Culture and Fine Arts. At the same time, we also lacked experts since they had gone during the warring years. The International Coordinating Committee-Angkor, co-chaired by France and Japan for UNESCO and Cambodia was also created in 1993. The slogan of the working team was to make development and preservation through sustainability. In this case, a lot of things were in need, be it legal procedures, enforcement, human resources and cooperation.
The earlier steps were to save our temples. Wars left our temples seriously unattended. We have been trying to restore them even until today. We began focusing on areas with the highest risk. If these are compromised and the temple largely crumbles, restoration will be exponentially harder. Then, we set priorities of what should be done first. We implemented and learned at the same time. In addition, the team also registered the ancient irrigation system. We know that Angkor was strong because of its agriculture and water. In those days, people were able to plant three cycles of rice per year. In the meantime, these ancient temples also rely on water to be stable as their foundation is made from sand. Too much or too little water is harmful.
Ky Soklim: Angkor has a complex water system which is still somewhat mind-blogging by today's standards. Is APSARA aiming to restore the ancient irrigation system?
Phoeurng Sackona: What has been done around a thousand years ago is not too different from what the world is trying to deal with right now. The ancestors knew that water is important. They stored water during the dry months and evacuated water during the rainy months. In Angkor, temples, forests, water and people are the main four elements that protect the area. As far as I can know, every temple is in a state of restoration.
Ky Soklim: After these 30 years, do you think Angkor is getting healthier?
Phoeurng Sackona: Yes, definitely. The Angkor region was in the danger list until 2004. That was 12 years. We had to demine explosives, secure the zone and rearrange the irrigation before they could register Angkor as a 'proper' World Heritage. So far, our human resources have also increased. At first, we greatly relied for help from around 30 foreign countries. UNESCO appreciates the fact that the national and international teams can work harmoniously with one another in sharing knowledge and findings. At this point, almost all Cambodian experts are responsible for every restoration site. Cambodian experts can now teach their young generations as well as other people in Laos or Myanmar about restoring their temples. This does not mean we stop needing help from them. Cooperation is still very important.
Ky Soklim: After all this restoration, do you think the temple can stand for, let us say, another thousand years?
Phoeurng Sackona: This depends on all of us. The government will need to take care of the temples because it is our national identity and the soul of our nation. This is what gives our younger generation a sense of gratitude to the ancestors who had gone a great length to create such great deeds for the nation. This is a priceless thing to have and we have to protect it. I cannot say what will happen in the next thousand years, but we can use today's effort as an example for the youth to protect it as long as they can.
Ky Soklim: As I can see, the Angkor region is a place that consolidates people's state of mind. When one is unhappy, one generally travels there and prays. When one is happy, one also generally picks Angkor to be a place to enjoy the good moments. Why is that?
Phoeurng Sackona: Many people, even myself, pray at Angkor when difficulties arise. This is a belief, a faith toward the soul of the ancestors, their sacrifice, their blood, their tears. Everything that they have left us, physical or abstract, through thousands of years. The new and the old generation all have gone through history, even though bitter. When we endure happy times, we also celebrate here. It almost seems like a family. When you face hardship, who will you go and meet? Your family members. When you are happy, who will you go and meet? Your family members. This is a value which runs inside the people's emotion and it is what gives us the love toward Angkor. Don't just see it as a stone, see it as a souvenir, sweat, tears and blood. When we walk past each gallery full of sculpted characters on the wall, imagine if they could talk. Would not that be something amazing? They have seen a lot of things. Time of war and time of happiness. Just imagine if we could talk to them. That is the connection, a family-like connection.
Ky Soklim: Why does the Ministry of Culture and Fine Arts as well as the APSARA National Authority celebrate the ceremony of gratitude for Angkor? Is it based on what you have explained earlier?
Phoeurng Sackona: That is the main meaning. The meaning of human beings. But what is it? It is about knowing what is wrong and what is right, good and evil and to know when to show gratitude to those who have done good deeds for us. Appreciate what the ancestors have given us. The music, the food, the clothes and much more. Everything that they made was made through their intention. If you use a needle to poke into this country's soil, there is not one single spot that has not been touched by our ancestors' sweat, blood and bones. You have to know the value before wanting the next generation to understand this same value. The children cannot know if you do not know.
Ky Soklim: What you are trying to say is that Angkor is not just a temple. There is a lot more to it. The builders and the restorers are all incredibly important.
Phoeurng Sackona: This is because Angkor is a space full of tangible and intangible resources. When I went to the region of Lolei, I still can see many ceremonies being conducted traditionally. The Angkorian people have their own distinct cuisine. They have been preserving it for thousands of years. If we lose it, we lose our identity.
Ky Soklim: At the same time, there are also ideas which embrace modernity.
Phoeurng Sackona: Both sides exhibit their own value. We cannot entirely reject one and fully embrace the other one. It is optional to absorb new values, but it is unwise to reject values which are associated with our nation. When we lose it, everything will belong to others. Then, we become unknown to ourselves. If we can know our own values, maybe we can find something else new to become our next values. Yet, if we do not know our own value, we cannot make something new.
Ky Soklim: Some people say you cannot make a good living out of studying culture, but some others reject this idea. Why is that so?
Phoeurng Sackona: Every career has its own value. You cannot just simply compare one with the other. Culture between countries can be different, but we cannot say which one is better than the other one. Even for a minority, although they only have one musical instrument to play, it is also their culture, a uniqueness inside them. A society cannot work by just focusing on one corner. Learn based on what you need. Some careers can quickly bring you money, some others do not. Nevertheless, we cannot say that one is worse than the other. We need knowledge, soul and material for the nation. Even professionals in another field can also spend some time learning culture and this can also be better for them. We learn nonstop.
Ky Soklim: This is what some people do. They are selling culture. Tour guides, as a classic example, can just explain to tourists about the history of Cambodia and they can make hundreds or thousands of dollars per month by just doing so.
Phoeurng Sackona: Of course, culture can contribute a lot to the economy. This is an unlimited resource. Every country, more or less, utilises their cultural sector to bring revenue. Even though the United States is a young country, they can use their film and music culture to bring income. The more you use, the more it generates money. It is a way to educate people, employ people and earn money for the nation.
Interviewed in Khmer for ThmeyThmey News, this story was translated by Ky Chamna for Cambodianess News.
Related Articles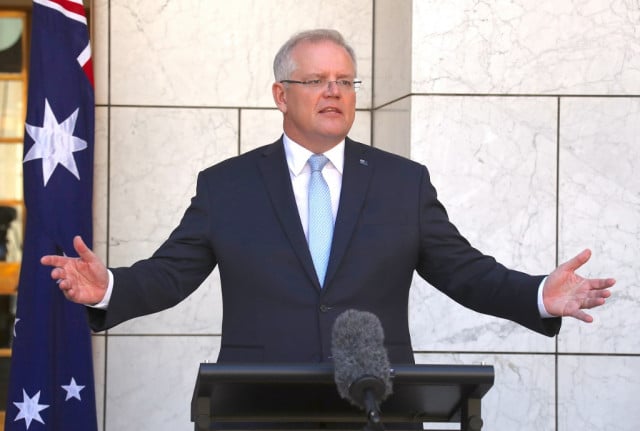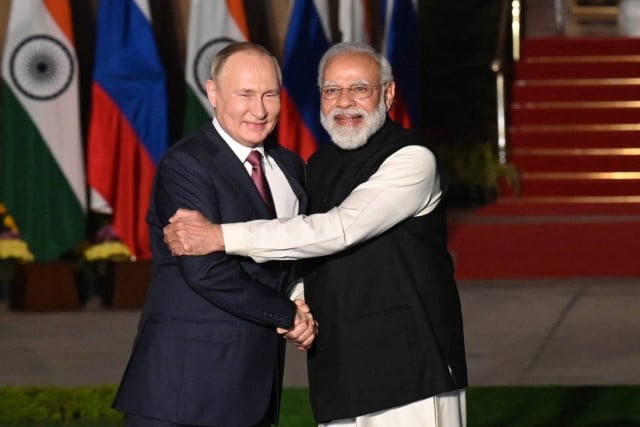 February 27, 2022 1:21 PM