31st SEA Games Closing Ceremony: Vietnam Passes the Torch to Cambodia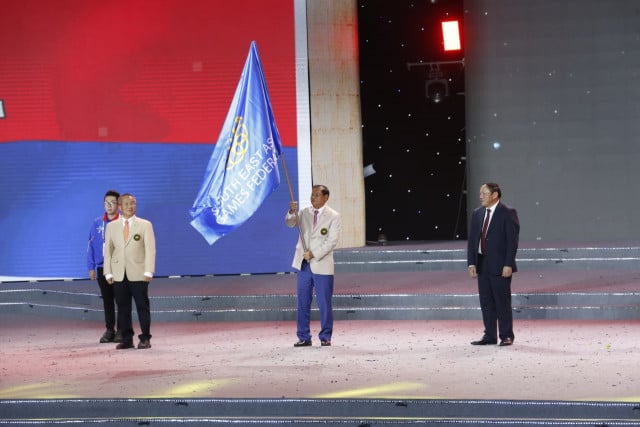 Stepping onto the podium on 63 occasions, Cambodia broke its won SEA Games medal record
HANOI – The 31st Southeast Asian Games (SEA Games 31) wrapped up with a ceremony at the Hanoi Indoor Games Gymnasium on May 23 evening. Themed "Converge and Shine", the 90-minute ceremony, imbued with Vietnam's cultural identity, sent a warm farewell to regional friends.
Present at the event were Vietnamese Prime Minister Pham Minh Chinh, Cambodian Deputy Prime Minister and Chairman of the 32nd SEA Games Organizing Committee Tea Banh, as well as ministers, and ambassadors.
Special performances at the closing ceremony looked to leave an unforgettable impression on international friends and demonstrate Vietnam as a country deeply imbued with its traditional identity and intensively integrating into the world.
At the ceremony, the host flag was handed over to Cambodian representatives. Cambodian artists then had a performance of "Cambodia Welcoming and Blessing" to introduce their country, people and culture to their athlete counterparts.


With 40 sports, SEA Games 31 took place in Hanoi and 11 nearby localities from May 12 to 23. The sport contest was due to be held in 2021 but had to be postponed because of COVID-19 sanitary reasons.
Vietnam ranked first in the medal standings with 205 gold, 125 silver, and 116 bronze medals. Thailand (92 golds, 103 silvers, 136 bronzes) is placed second and Indonesia (69 golds, 91 silvers, 81 bronzes) third.
They are followed by the Philippines, Singapore, Malaysia, Myanmar, Cambodia, Laos, Brunei, and Timor Leste, respectively.
Despite its 8th place out of 11, the sport competition is an outstanding achievement for Cambodia, which earned a total of 63 medals (9 golds, 13 silvers and 41 bronzes), breaking its own record at the regional contest. Cambodia grabbed gold medals in kickboxing (1), petanque (2), vovinam (3), taekwondo (1), wrestling (1), and Kun Khmer (1).
With the Vietnamese SEA Games being over, Cambodia became the official host of the 32nd SEA Games.
Tea Banh represented Cambodia to attend the closing ceremony of the 31st SEA Games held at My Dinh Indoor Athletics Arena in Hanoi, Vietnam.
The flag handover-receiving ceremony was accompanied by an Apsara dance, a presentation of the SEA Games 2023 logo, motto and song, and a Khmer Bokator martial art performance.
The 32nd SEA Games and Para Games 2023 will be organized under the motto "Sport: Live in Peace", and Cambodia will host those games from May 5 to 17, 2023 and from June 1 to 10, 2023 respectively. About 10,000 people, including 7,000 athletes, coaches and technical sport officers, are expected to join the event with about 40 kinds of sports.
The capital city and four provinces have been chosen for hosting the sports competitions: Phnom Penh capital and the provinces of Siem Reap, Preah Sihanouk, Kep and Kampot.
Phnom Penh is expected to host most of the sports, while Siem Reap will accommodate cycling, Preah Sihanouk will be the venue for jet ski and sailing, Kep will host triathlon, and Kampot will handle traditional boat, canoeing and kayaking competitions.


Despite being one of the six founding members of the regional competition in 1959, it will be the first time for Cambodia to host this regional sporting event, after 64 years of its inception.
Cambodia breaks own SEA Games medal record
With a total of 63 medals, Cambodia broke its own record, established in the 30th SEA Games in the Philippines in 2019. Back then, Cambodia bagged 46 medals: 4 golds, 6 silvers and 36 bronzes.
The achievement is building more confidence for Cambodian athletes to perform well at the 32nd SEA Games next year.
Members of the Cambodia delegation to the 31st SEA games in Vietnam began to arrive in the Kingdom in batches over the weekend.
Two sports delegates arrived home on the evening of May 21, after completing their mission. Three other sport delegates touched down at Phnom Penh International Airport on the evening of May 22, after coming back from the Games Event in Vietnam, along with several of the medal winners.
Fourteen more sports delegates arrived in the country on May 23, 2022. They were welcomed by Sar Sokha, Secretary of the Ministry of Education and Youth and Sport.
The rest of the delegation, which includes Tea Banh, Tourism Minister Thong Khon, along with other dignitaries who attended the closing ceremony, will lead the other athletes and officials back to Phnom Penh late afternoon on Tuesday May 24. The delegate will be treated with a rousing welcome at the airport before a motorcade parade through the streets of Phnom Penh lead it towards the National Olympic Committee of Cambodia Secretariat for a grand reception.
The delegation is expected to touch down at Pochentong Airport at about 5pm local time on May 24, aboard a Cambodia Airways chartered flight.
Related Articles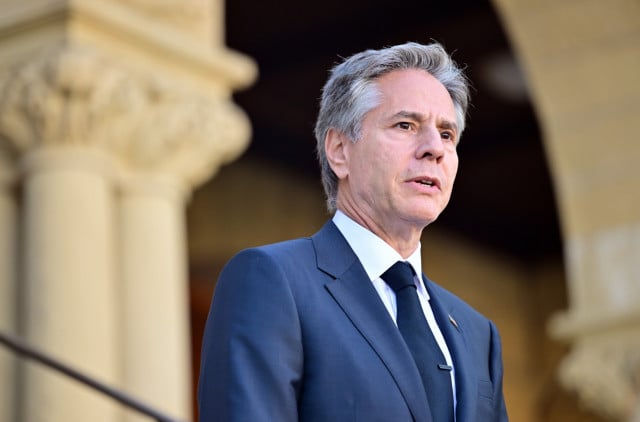 October 18, 2022 11:49 AM