$4.2 million Contract Signed for Food Security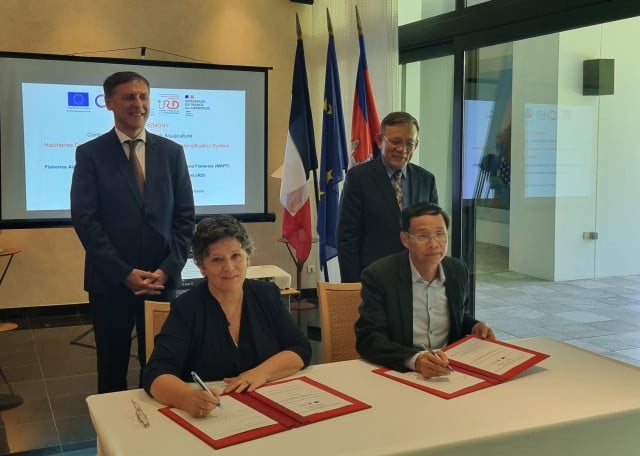 PHNOM PENH – The French National Research Institution for Sustainable Development (IRD) and the Ministry of Agriculture, Forestry and Fisheries have signed a €4.1 million (approximately $4.2 million) contract for the development of fish hatcheries and ecological research.
The contract was signed by Poum Sotha, director-general of the Fisheries Administration, and the CEO of IRD Valerie Verdier, in the presence of Hean Vanhan, Secretary of State of the Agriculture Ministry, on Nov. 15 at the French Embassy.
The IRD said the provision of expertise and the joint actions aim to tackle major local issues such as food security and the sustainability of aquaculture.
"While the Cambodian population relies on fish and fishery products to provide them with 73% of their animal protein intake, aquaculture represents a growing opportunity for improved food security and better nutrition," it said.
The program for Sustainable and Inclusive Growth in the Fisheries Sector: Aquaculture Component, known as the CaPFish Aquaculture project, is funded by delegated funds from the EU to the AFD to contribute to food security and socioeconomic development by making the aquaculture sector's growth more sustainable, climate resilient and inclusive.
Ministry secretary-general Srey Vuthy said the project consists of two agreements. One was a financing agreement of €30 million ($31 million) between Cambodia and EU signed in 2017, funded by €25 million ($26 million) from the EU and €5 million ($5.2 million) by the AFD.
The second was an agreement on program management between Cambodia and the AFD signed in 2018.
The most recent contract covers activities and technical and management assistance. It involves research for ecological intensification conducted by the IRD and Centre de Cooperation Internationale en Recherche Agronomique pour le Developpement (CIRAD, The French Agricultural Research Centre for International Development), capacity building and innovation system by Finland's NIRAS, and sector governance and regulation by France's COPREPECHE company.
The project is being implemented in 10 provinces, Kandal, Takeo, Prey Veng, Kampong Cham, Kampong Thom, Siem Reap, Banteay Meanchey, Battambang, Pursat, and Kampong Chhnang. The grant used in the first activity is divided into two parts, with more than $2.5 million for expertise and over $1.6 for the implementation.
IRD is a multidisciplinary French public research organization whose research priorities in line with the implementation of the Sustainable Development Goals to support development policies and solution design for local challenges faced by people in the South, and whose research conducted for sustainable solutions at responding to the environmental, economic, social, and cultural challenges.
Related Articles
December 14, 2020 10:30 AM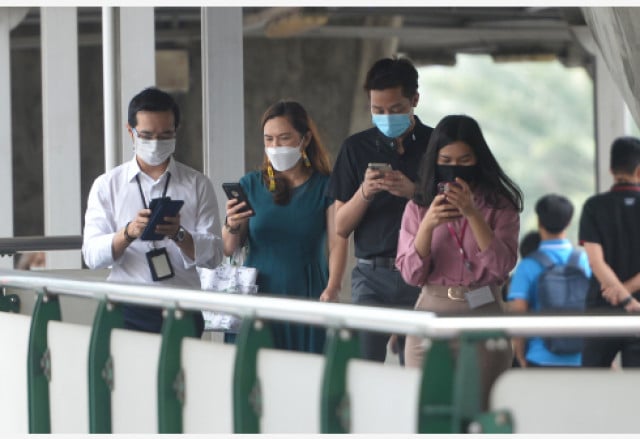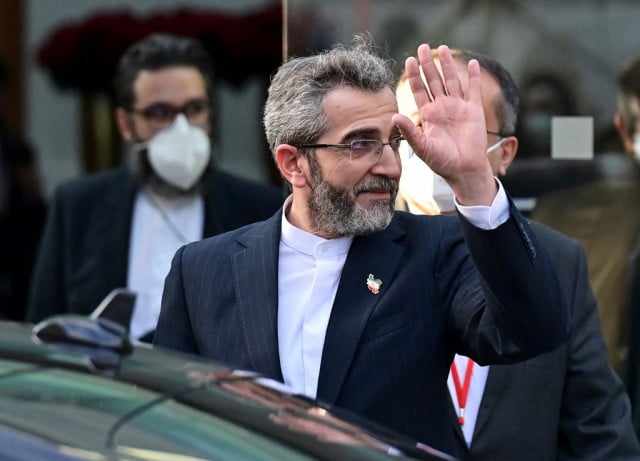 January 14, 2022 10:30 AM