48 eggs of rare Siamese crocodile found in Southwestern Cambodia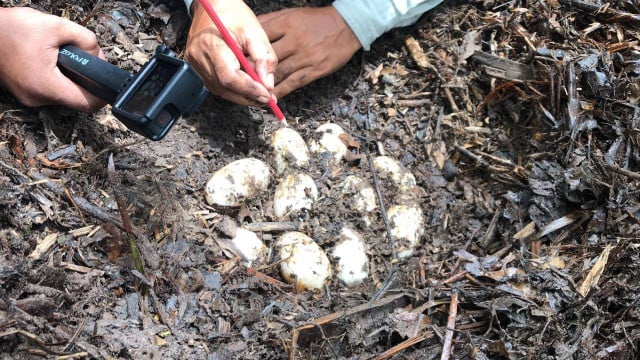 Xinhua
June 15, 2019 3:18 AM
PHNOM PENH-- Two nests with 48 eggs of the critically endangered Siamese crocodile have been found at two wetlands in the Sre Ambel River in southwestern Cambodia's Koh Kong province, the Wildlife Conservation Society (WCS) said in a news release on Friday.

The eggs were spotted earlier this week by conservationists from the Cambodia's Fisheries Administration (FiA), WCS and a local nest protection team, the release said.
Siamese Crocodile (Crocodylus siamensis) is listed on the International Union for Conservation of Nature (IUCN) Red List as Critically Endangered, because its global population is declining at alarming rate, it said.

This species lives only in Cambodia, Laos, Thailand, Vietnam, and possibly Malaysia, Myanmar, and Indonesia, the release said, adding that an estimated 100-300 wild adult Siamese crocodiles live in Cambodia, making it the most important country for the species.
"In order to protect the eggs from seasonal flooding and illegal collection, the nest protection team has relocated all of the eggs to artificial nests in a village in Sre Ambel district, where they will be cared for until they hatch, which is likely to be within 65-80 days," said Som Sitha, WCS technical advisor for the Sre Ambel Conservation Project.
"After hatching, all of the hatchlings will be immediately released into the wild," he said.
Sitha said protecting the wetlands in the Sre Ambel River is vital to ensure the survival of this important reptile species.
In 2017, the team found one Siamese crocodile nest of 19 eggs, which was the first nest for many years, and in 2018, they found three nests of 78 eggs, the release said.
Siamese crocodile faces many threats to its survival, it said, adding that in Cambodia, threats include habitat loss and illegal hunting of adults, and collecting of hatchlings and eggs to supply crocodile farms in Cambodia and Thailand.
"The species is critically endangered and very rare in Cambodia, and habitat and nest protection is important to ensure the survival of this species," said In Hul, deputy director of Fisheries Conservation Department of FiA. "Egg and hatchling collection is an illegal activity under the Fisheries Law."
"Their habitats are so vulnerable through illegal land grabbing for agriculture. I encourage local community to help conserve the species by not destroying habitat and or collecting eggs and juveniles," he said.
The Sre Ambel River is also home to the rare royal turtle and Asian giant softshell turtle.
Related Articles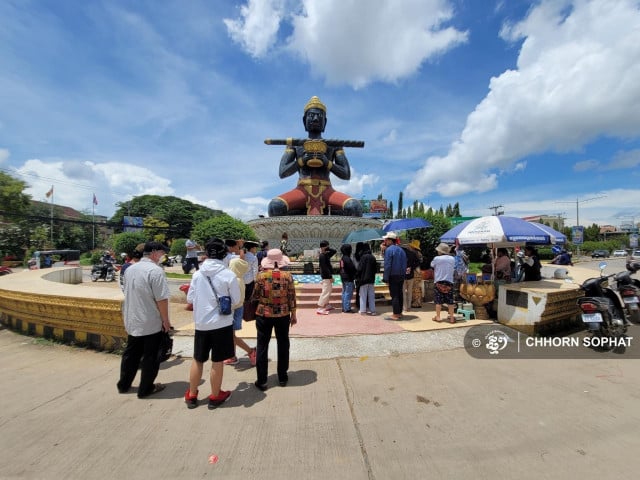 September 27, 2022 6:55 PM