5G "not a race but a real opportunity for dialogue," says industry leader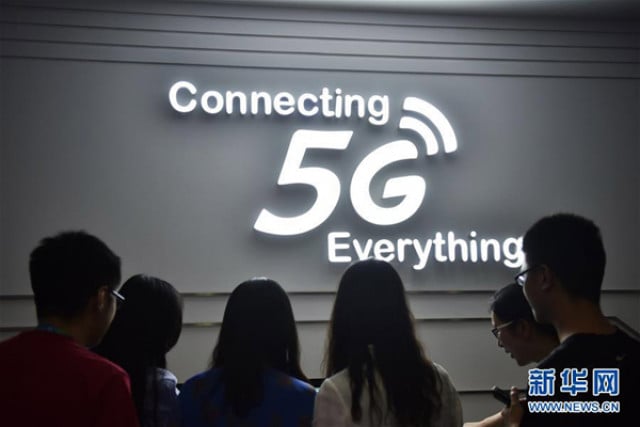 Xinhua
August 9, 2019 5:14 AM
LONDON-- 5G is not a race but a real opportunity to share and for dialogue, especially between Britain and China, a leader of a Britain-based technology innovation center has said.

"The tremendous technology innovation that is happening in China right now is exciting to see. And we would love to learn more and to share some of that," Jeremy Silver, CEO of leading Digital Catapult center, told Xinhua in a recent interview.
While some countries pay more attention to improving 5G infrastructure, Britain emphasizes applications and services of 5G, and each country may take a different approach to 5G development to serve its economy, Silver said.
"If you look at the picture around the world, some people would like to say it's a race. I don't really believe that. I think we all develop at the right speed for our own economies," said Silver. "But I think that we all have a lot to share ... There is a really interesting opportunity for dialogue there."
As Britain faces the uncertainties of Brexit, the country needs to remain open and reach out to partners, especially China, he said.
"There's a lot of interest in the UK for collaborating with China from a commercial perspective, culturally, and in finding different ways to partner and to share opportunities," he added.
"It's a very exciting moment in our development as a country right now, as you know, and I think we want to be able to reach out to every country that we see. China is a special partner in all of this with so much potential in such an incredible array of exciting companies," he said.
Digital Catapult is established in 2013 as part of Innovate UK's Catapult network which combines many world-leading centers designed to transform the country's capability for innovation in specific areas.
The center is working actively with the British government, as well as tech companies, and doing a range of test beds and trials to facilitate preliminary adoption and application of 5G and other technologies.
According to Digital Catapult, 5G will enable large-scale business transformation with potential to contribute up to 15.7 billion pounds (19.1 billion U.S. dollars) per year to the British economy by 2025, if key barriers are overcome.
"For 5G, we understand that in order for people to feel confident to put the investment into 5G infrastructure in an industrial environment, they need to know it's going to work. And they need to have the evidence of how this is going to improve productivity for them. And today, we're beginning to start to see that evidence growing," Silver said.
The executive noted that the earliest adoption of 5G would probably happen in the field of entertainment, culture and education, where 5G would be combined with technologies like augmented reality, to give people an exciting imaginative or learning experience.
Digital Catapult has cooperated with the British Broadcasting Corporation on a project of virtual tourism, which provides users with a real-time virtual experience of visiting the historic Roman Baths in the English country town of Bath.
Meanwhile, Silver acknowledged "tremendous challenges" remain for full adoption and application of 5G from commercial perspective.
"In a more commercial environment, what we found was that there are tremendous challenges in doing that, (and) that the sophistication and the complexity of 5G as a technology require both a very complicated network configuration and also a really good engagement with those individual companies, so that they understand how to use it and how to get to grips with it," Silver said.
"But it's the combination of 5G with other technologies which I think is really going to capture the imagination. It's quite a disruptive opportunity. Everyone has something to learn from each other in this," he said.
Related Articles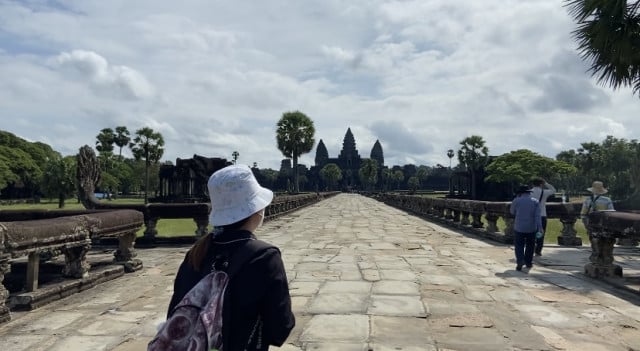 November 13, 2021 7:05 PM