7-Eleven Expects to Open its First Stores in Cambodia Next Year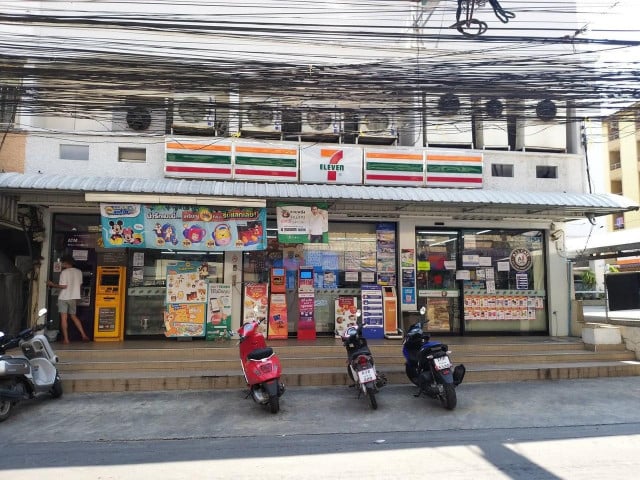 Phoung Vantha
May 8, 2020 12:55 PM
Its Plans are to hire Cambodian staff and sell local produce, a government spokesman says

PHNOM PENH—The Ministry of Commerce confirmed Friday (May 8) that a company registered in Cambodia will open and operate a chain of 7-Eleven convenience stores in the country.

CP ALL (Cambodia) Co. Ltd. expects to set up 700 to 1,000 stores over the next five years, Seang Thay, a spokesperson for the Ministry of Commerce, said Friday (8 May) in an email interview.

"This investment will help boost Cambodia's economy by providing more jobs for young Cambodians and also generate more income for local produce," he said. "CP ALL (Cambodia) has promised that it will use Cambodians for 90 percent of its staff and buy Cambodia's produce as much as possible to sell in stores in Cambodia and Thailand."

CP ALL (Cambodia) is registered with the Ministry of Commerce with a capital of $ 5,000, Thay added.

According to a notification submitted on May 7 to the president of the Stock Exchange of Thailand, this Cambodian company, which is an indirect subsidiary of CP ALL Public Company Limited in Thailand, has been granted franchising rights to establish and operate 7-Eleven stores in Cambodia for a period of 30 years, which the parties may agree to extend by two additional 20-year terms.

The corporate-communication office of 7-Eleven Inc. in United States confirmed the agreement on Thursday (May 7). "The first Cambodian 7-Eleven-branded convenience store is expected to open in Phnom Penh in 2021," the company's corporate release said. "The master franchisee plans to construct stores, modernizing the small-retail environment and bringing greater convenience to shoppers, backed by the world's largest convenience retailing brand.

"Cambodia will be the 19th country where 7-Eleven stores operate or will operate soon," the release read. There currently are 7-Eleven stores in most ASEAN countries as well as Japan, China and Australia. The chain's corporate office is located in the state of Texas in United States.
Related Articles