A 1,000-Year-Old Cambodian Sculpture to Be Repatriated to Cambodia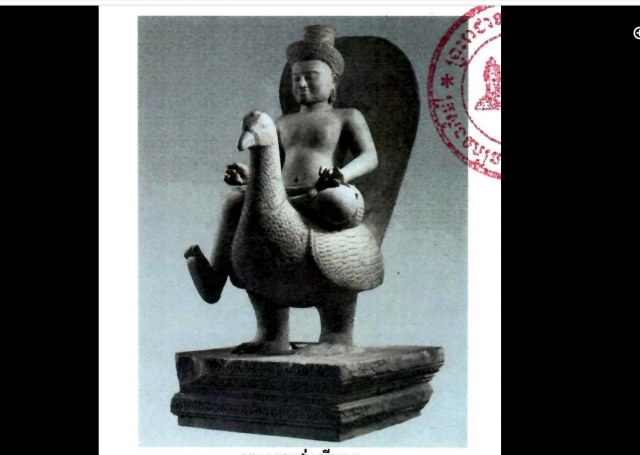 The statue will be returned through joint efforts between the U.S. and Cambodian authorities
PHNOM PENH--A 10th-century statue of Skanda, the Hindu deity of war, will be repatriated to Cambodia by the United States authorities, according to the Ministry of Culture and Fine Arts.
"This masterpiece is believed to be from Prasat Krachap, part of the temple complex of the former royal capital of the Khmer Empire at Koh Ker in the 10th century," the press release issued on July 16 read. "Koh Ker was the target of widespread looting over a number of years during the period of war and unrest [of the 1970s and 1980s]."
Minister of Culture and Fine Arts Phoeurng Sackona praised the joint effort between the Cambodian and US authorities including the United States attorney's office and Homeland Security Investigations as well as the US Embassy in Phnom Penh and the Culture Ministry's team of archaeologists.
"We are proud of our joint efforts and cooperation between the governments of our two countries with respect to restoring the country's cultural heritage for the benefits of all humanity, particularly Cambodia's younger generation so that they can learn the value of these treasures that are their cultural identity," Sackona said, according to the press release.
The repatriation of the statue of Skanda, she said, "testifies to Cambodia's continuing commitment to finding and bringing back our ancestors' souls that departed from their motherlands over a number of years, during a period of war."
In June 2021, the US District Attorney's office and the US Department of Homeland Security agreed to return 27 artifacts to Cambodia, which included Angkorian Buddhist statues and Hindu statues such as a bronze statue of the Buddha meditating on a Naga, a statue of the Hindu deity Shiva and a sandstone sculpture of Prajnaparamita.
The repatriation of the statues is part of the implementation of the Memorandum of Understanding (MoU) signed in 2018 between the US government and Cambodia concerning "the Imposition of Import Restrictions on Categories of Archeological Material of Cambodia." The MoU is intended to reduce the incentive for the pillage of archaeological materials.  
Related Articles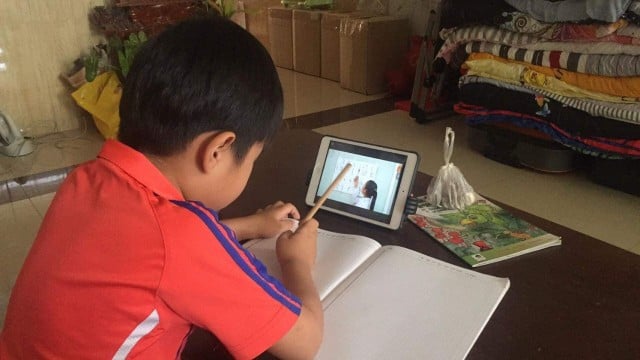 November 16, 2020 6:34 AM