A Cambodian-American Athlete Dreams of Playing for Cambodia at the SEA Games 2023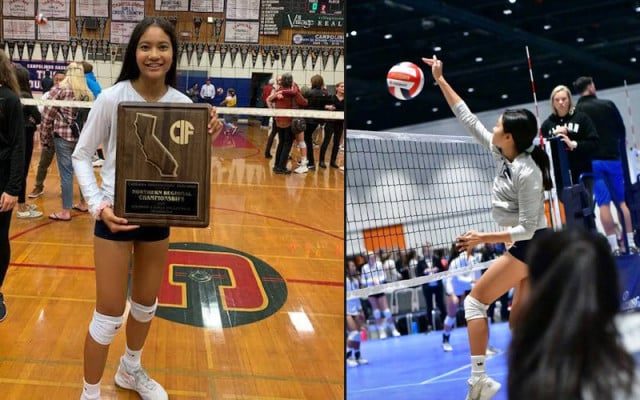 September 20, 2021 10:41 AM
She hopes to play on the country's women beach volleyball team
PHNOM PENH--Brittany Melirachana Soun has been playing volleyball since she was 9 years old. And today, her dream is to be part of the team that will represent Cambodia at the 2023 Southeast Asian Games.
"Currently, I am in my junior year [11th grade] and play for the Campolindo High School volleyball team," the 16-year-old athlete said, adding that she is also in the recruiting process for the division 1 college beach volleyball team.
Britanny was born in the state of California in United State, her Cambodian parents having gone to that country to flee war and the Khmer Rouge regime. Today, the family includes her two older brothers and sister, and her two younger sisters and brother.
Asked why she likes volleyball, Brittany responded that she grew up in a volleyball family. Her father who played volleyball coached her older sister. "I went to almost all my sister's tournaments for 2 or 3 years before I joined my first team when I was 9 years old," Britanny said, adding that her 10-year-old brother will probably be a better player than she is when he grows up.
Focusing on beach volleyball
A few months ago, Britanny started to play beach volleyball competitively, having fallen in love with the sport. "I love playing all day in the sand, especially near the ocean.
"I became more serious about beach volleyball and played in 10-12 tournaments," she said. "I was curious if there were other Cambodian beach volleyball players, and [then] I discovered that Cambodia had announced it was putting together a women's national beach volleyball team."
This, plus the fact that Cambodia will host the 2023 Southeast Asian Games (SEA Games) has made Britanny even more determined to train and aim to be selected for the Cambodian team.
Both her father and mother have encouraged her to pursue this, she said. "Also, my grandfather Soun Savoun, who loves volleyball and comes to all my matches, also encourages me to play in the SEA Games."
With her family behind her, Brittany got in touch with the Cambodian Volleyball Federation. "I sent my highlight video to a couple of contacts I found online at the Cambodian Volleyball Federation," she said. "Mr. Lan Ten [an official at the federation] replied to me, saying that he would be interested in me playing for Cambodia in the SEA Games 2023.
"He then put in touch with Andy Oun, a board member of the USA-Cambodia Sports Association," she said.
Encouraging other Cambodian girls and women to play competitive sports
According to Britanny, there is no other Cambodian girl in competitive sports besides her at her school. This has given her even more courage to prove to others that a Cambodian girl like herself can be talented in sports.
"I am very proud to be Cambodian, and I want to show people that Cambodian girls can be good at sports too," she said. "It is my dream to play for Cambodia and to especially inspire Cambodian youth to play volleyball and to participate in sports and fitness."
Cambodia is set to host the regional SEA Games in 2023. The country has been focusing on both developing the infrastructure and supporting national athletes—men and women—in terms of training to help build their capacity in the various sports for the upcoming competitions.
Related Articles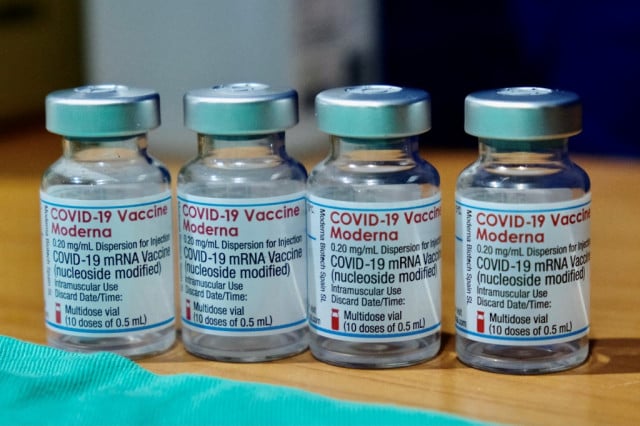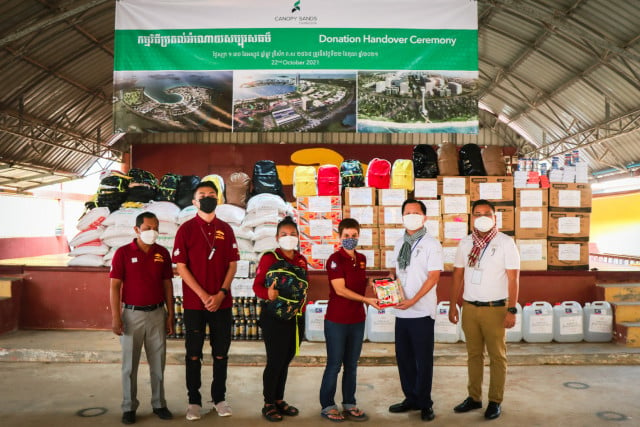 October 25, 2021 11:08 AM