A Cambodian-American Woman Becomes the Country's Latest COVID-19 Case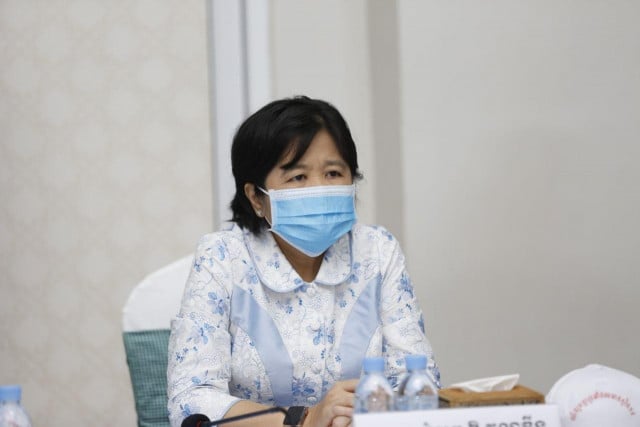 Sao Phal Niseiy
November 28, 2020 4:39 AM
This brings to nine the number of coronavirus patients hospitalized with the disease
PHNOM PENH--The Ministry of Health Saturday (Nov. 28) reported a new Novel Coronavirus 2019 (COVID-19) case and one recovery.
"A 62-year-old Cambodian-American woman, who lives in Russey Keo District [in Phnom Penh] and returned from the United States via South Korea, arriving in Cambodia on Nov. 26, has tested positive for COVID-19," Or Vandine, Health Ministry spokesperson said in a statement, adding that the patient is being treated at the Khmer-Soviet Friendship Hospital.
In the meantime, a 35-year-old American woman who had been hospitalized with the coronavirus has recovered and been discharged from the hospital, she said.
This latest case has brough the total number of cases of COVID-19 to 308 nationwide with only nine people who remain hospitalized.
According to the Coronavirus Resource Center at John Hopkins University Center for System Science and Engineering, the total number of COVID-19 cases worldwide reached 61.5 million on Nov. 27. The number of deaths due to the coronavirus exceeded 1.4 million.
Related Articles
November 10, 2022 2:40 PM