A Cambodian Artist Hopes to Sell a Painting to Raise Money for a Rural School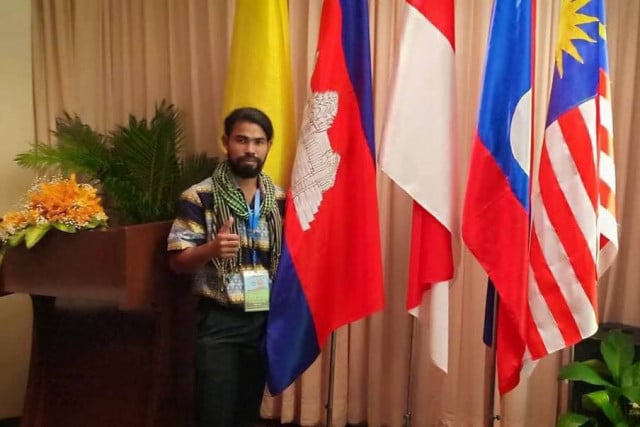 Riem Monisilong created an artwork on the theme of global warming
SIEM REAP--A Cambodian artist hopes to raise money for a school in Siem Reap Province through the sale of one of his paintings.
Riem Monisilong said that he wants to sell this artwork to raise funds for the Russey Lok Secondary School in Russey Lok Village, which is located in Chi Kreng District's Kampong Khleang Commune.
"It's a new secondary school and it lacks funds to fill in the land," he said, in order to get a campus. "I don't have any other way to help, so I've decided to do a painting to sell to those who love art. Buying the painting will be helping the school."
Monisilong's painting addresses global warming and has been done with recycled materials as a way to illustrate the issue, he said.
In the work, which is 100-by-150 centimeters, a person with books on his head is holding a hose and trying to water the Earth, which is surrounded by flames.
Monisilong set the price at $1,500 with the money to be allocated as follows: 70 percent for the school; 10 percent to support people in need in the commune, which is currently under COVID-19 lockdown; and 20 percent to cover the cost of his painting materials.
This is the first time that the artist means to sell a painting to raise funds for a school in a rural area.
Monisilong said he hopes the public will respond to his appeal so that students in this community will have a school with proper school grounds.
Those interested in the painting can contact Monisilong at 077-48-21-98 or call Yong Ly, principal of the Russey Lok Secondary School at 011-33-75-75.
Additional reporting by Teng Yalirozy
Related Articles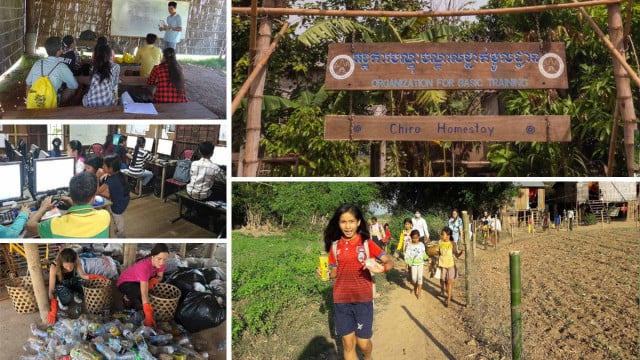 December 17, 2019 2:30 AM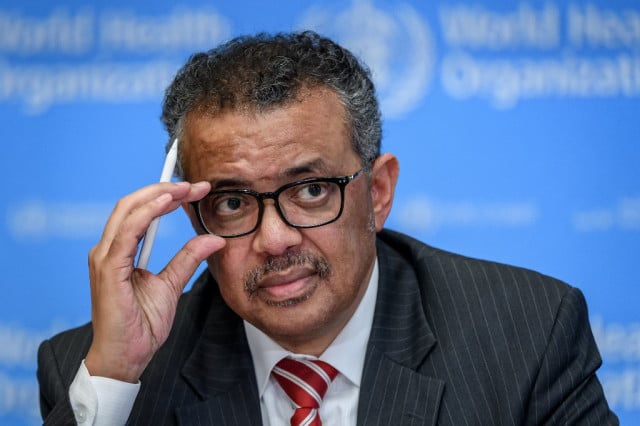 September 11, 2021 1:30 PM