A Cambodian's Long Road to One of the US Most Prestigious U.S. Military Academies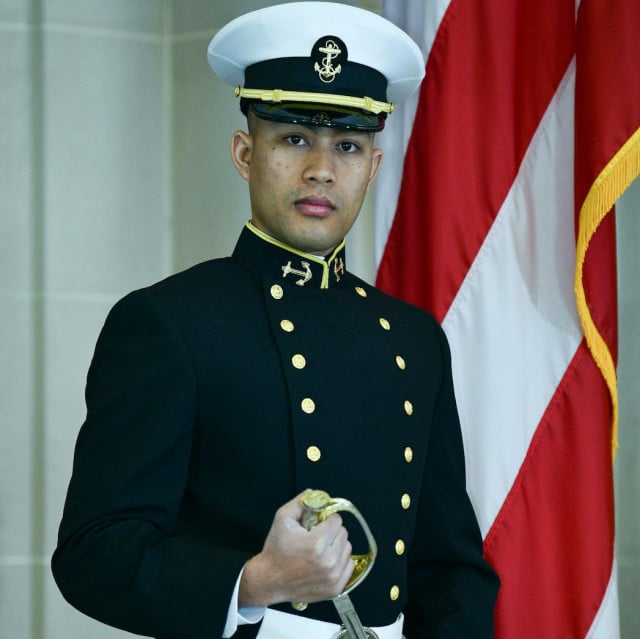 Sao Phal Niseiy
March 15, 2020 2:40 AM
A student speaks of what it takes to be admitted and live up to the required standard

PHNOM PENH--Thmey Thmey's Sao Phal Niseiy interviewed Pich Chantrea, who is pursuing his studies at the United States Naval Academy in Annapolis, Maryland. Chantrea was a medical student at the University of Health Sciences and a graduate student in International Relations at Pannasastra University of Cambodia.

Sao Phal Niseiy: You obtained a degree in medical studies but later changed to military. What motivated you to switch courses and your area of expertise? Or in other words, why the military?

Pich Chantrea: Coming to the military academy was one of my biggest dreams in life. I wanted to serve my people and the nation, and I believe the military plays an important role in politics. Typically, the military does not have a good reputation in our society, and I wanted to contribute and help improve its reputation so it could be better. Also, there was some sort of family tradition since my father was in the Navy and always stood for what was right. So I wanted to continue that legacy.

Sao Phal Niseiy: How did you prepare in order to get this opportunity?

Pich Chantrea: Receiving this military scholarship was not easy. As a candidate, I needed to pass several exams, both academically and physically. It took me years just to get ready for the opportunity, especially high English proficiency. I was from a rural area in the countryside, had never attended proper English classes, and lacked the financial capacity to pay for language schooling. Therefore, I had to learn on my own. I borrowed a lot of English books from the library to do my own research, reading news articles and listening to public speaking through YouTube to be well prepared for the TOEFL (Test of English as a Foreign Language).

In addition, candidates who wish to earn the scholarship need to excel in mathematics for the Scholastic Aptitude Test (SAT). Therefore, I had to practice math exercises every day for at least half an hour. Physical fitness was less of a problem for me because I grew up in the rice fields and had worked very hard to earn a living. Still, at least five days a week, I exercised to improve my physical fitness to get ready for the Candidate Fitness Assessment (CFA) done at the US Embassy in Cambodia.


Sao Phal Niseiy: You are currently pursuing you studies at one of the world's most prestigious military academies—the U.S. Naval Academy in Annapolis, Maryland—and many people wish they were able to enroll at that school. How do you feel about this?

Pich Chantrea: It is my honor to be a member of the class of '22 at the US Naval Academy. I am very pleased to have been accepted by the academy because I made what had been my dream for more than a decade a reality. It is highly competitive because only 14 candidates are accepted out of 3,000 nominated applicants worldwide. The academy ranks in first place as the best public school in the United States for 2020. However, it doesn't mean that the academy is better than any other school: We are just different. It is different because the mission of the academy is to graduate leaders with honor and instill in every cadet the high value of duty, honor and country in a very stressful physical and academic training environment.
Sao Phal Niseiy: What were/are your pressing challenges while undertaking the degree?

Pich Chantrea: Of course, from my perspective, preparing to come to the academy was hard, but pursuing the degree at the Naval Academy is even harder. Specifically, English is my second language but I am still held to the same standard. There is no exception for the internationals. Internationals and US cadets are treated equally. At the beginning, I struggled to understand the order of my chain of command and other military terminology. These are some of the challenges I've had to face, but the academy teaches us to believe that every challenge is an opportunity to rise to because we "don't give up the ship."

Sao Phal Niseiy: For those who would like to enroll in this program, how should they prepare and what criteria should they be ready to meet?

Pich Chantrea: My best advice for those who want to apply for this opportunity would be to go to the website of the US Embassy in Cambodia for detailed information. Every year, the requirements may change, even if only a small change. The standard, core requirements are as follows: Interested candidates should be excellent in the English language, have good academic records, and maintain strong physical fitness as well as exhibit good characteristics.

For more details, please go to the US Embassy of Cambodia website and read "The U.S. Service Academies Class of 2024"

Sao Phal Niseiy: What are you plans to help or how will you contribute to Cambodia's development upon your return to the country?

Pich Chantrea: I strongly believe that there are many young Cambodians who have a great potential to make Cambodia even better. I myself am not outstanding, just an ordinary citizen. However, I will join with these young Cambodians to make the best contribution I can to the people and the Nation. I clearly see their drive and their intention to make our beloved country better. And I cannot wait to join them because all of us must work together for the fate of Cambodia.

Sao Phal Niseiy: What are your recommendations to young Cambodians?

Pich Chantrea: I tell you, my beloved Cambodian friends, brothers, and sisters, that I am just an ordinary young person who was born the son of a poor farmer and raised by a single grandmother. You are likely smarter, stronger and more capable than I, but my dream has come true because I strongly believe that on "[t]he road to success, there is no footstep of a single lazy person." I see challenges as the opportunity to learn and grow, and I don't "give up the ship."
Related Articles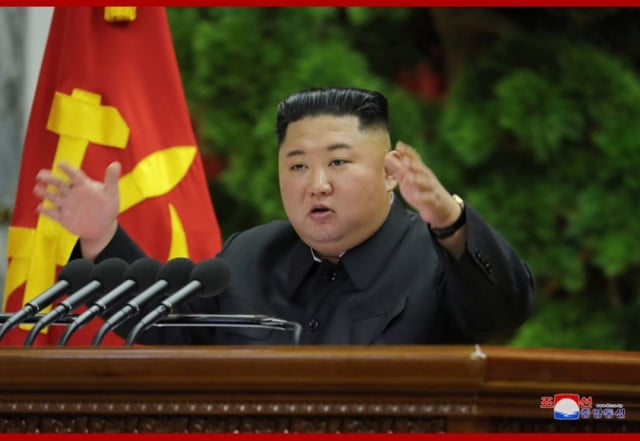 December 30, 2019 4:39 AM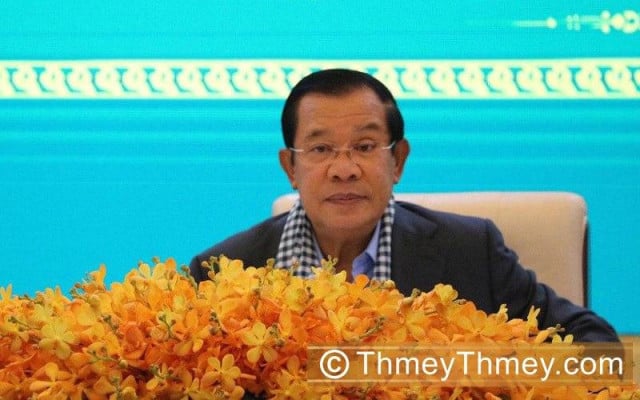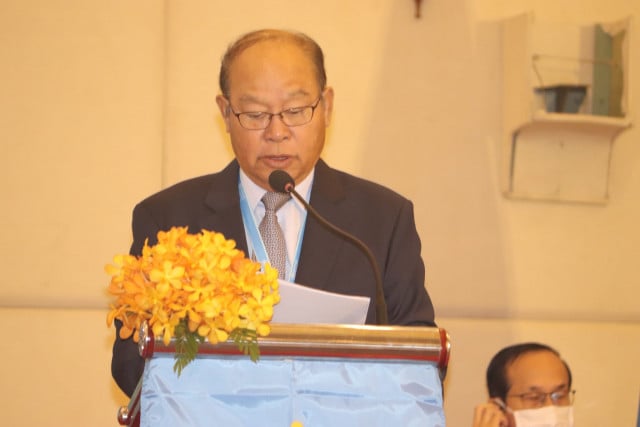 January 28, 2023 11:55 AM