A Cookbook Brings Back a Taste of Khmer Food Diplomacy, 1960s Royal Style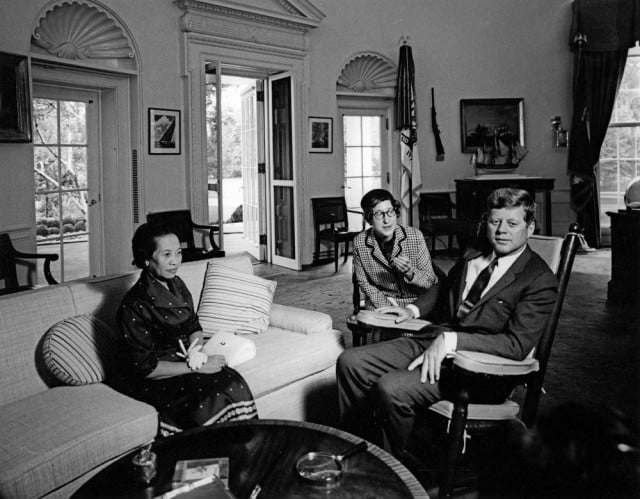 December 10, 2022 4:00 PM
PHNOM PENH — A United Nations diplomat was mentioning one day that he would never forget his first meeting with King Norodom Sihanouk in the early 1990s. First, there was the king's charisma that let no one, Cambodian or foreigner, indifferent, he said. Then, as they met early morning, King Sihanouk greeted him with French champagne. And it was good champagne, he added.
The late king, whose 100th anniversary was celebrated this year, had long developed food and drink diplomacy. This came with specifics that those preparing Khmer dishes for the palace had to follow, said Princess Norodom Marie Ranariddh.
During her first years of marriage with Prince Norodom Ranariddh in the late 1960s, she lived at the residence of Princess Norodom Rasmi Sobbhana who was supervising the cooking of the Khmer dishes that were served at the table of Prince Sihanouk—he had reverted to the title of prince when entering politics in 1955.
"Anything with a powerful smell such as prahok or kapi, he and Prince Ranariddh did not like," Princess Marie said in interview. If these two ingredients—prahok, which is a fermented fish paste, or kapi that is a shrimp paste or prawn sauce—were essential to a dish, only small quantities were used, she said. "There was to be no strong food smells at the palace," Princess Marie said. In addition, there was less salt and sugar than in everyday Khmer cuisine, she added.
Princess Sobbhana, who was quite involved in programs for the education of girls and young women, was also the director of the Cambodian Red Cross that had been founded in 1955.
What led Princess Marie to live in the home of Princess Sobbhana can only be described as a twist of fate.
In mid-1968, as students were demonstrating in the streets of Paris, Princess Marie who was studying in France decided on an impulse to go home without telling anyone in Cambodia. Upon arriving at the airport in Phnom Penh, she had to phone her father—Eng Meas who was governor of Kampot province—so he could send someone to pick her up. Her plans were to go back to university in September, she said.
"And then, bang, I met the prince: It was love at first sight," Princess Marie said.
"Princess Sobbhana was not thrilled," she added.
Prince Ranariddh, who was the son of Prince Sihanouk, had been raised by Princess Sobbhana who had never married and whose vast residence was filled with women and young girls. The sister of King Norodom Suramarit and the aunt of Prince Sihanouk, Princess Sobbhana would have much preferred seeing Prince Ranariddh marry a royal, Princess Marie said.
So after Prince Ranariddh had proposed, "Princess Sobbhana asked to meet me [at her residence] so she could check me out.
"I will never forget," Princess Marie said. "I could feel people watching from behind every door. And my mother had made me wear a sampot [traditional Cambodian garment]. This was hard for me because I was not used to this…I was a young woman just back from France and educated in the modern, liberal European system."
Still, the wedding took place in 1968 and, for their honeymoon, Prince Sihanouk sent Prince Ranariddh on a mission to the United Nations in New York City. The couple flew to the United States via Japan, which was lovely, Princess Marie said.
When they returned, the couple lived in Phnom Penh in the vast residence of Princess Sobbhana on the grounds of today's Embassy of Russia on Sothearos Boulevard. The large staff of the princess lived in a building close by.


From left, Queen Sisowath Kossamak—the mother of King Norodom Sihanouk—sits next to Princess Sisowath Moni Kossoma and Samdech Kanitha Norodom Norleak with, behind them from left, Princess Rasmi Sobbhana, Princess Norodom Buppha Devi and Princess Norodom Wathanary during a trip to France in 1964. Photo provided
Princess Sobbhana was in charge of preparing Khmer food when Prince Sihanouk received dignitaries. "Khmer cuisine was also part Cambodia's identity: When a guest arrived, one had to display something beautiful and tasty," Princess Marie said.
Preparing the dishes for those official meals was a major operation and a family affair: One of Princess Sobbhana's cousins was the chef who worked assisted by a niece as Princess Sobbhana supervised. "Princess Sobbhana loved it," Princess Marie recalled.
Then in the late 1950s, the idea came up of publishing these Khmer recipes in a book through the international women's club that consisted mainly of diplomats' wives and international staff members. "It's the club's members who cooked the dishes," Princess Marie said, which may explain the fact that some Chinese dishes and sandwiches were included in the book.
The English and French versions of the book were published by the United States Information Service in 1960. About 10 years later, the book would be translated in Khmer under the supervision of Prince Sihanouk and published in instalments in the Bulletin Mensuel de Documentation (monthly documentation bulletin).
Princess Sobbhana passed away in 1971.
During the decades of civil war and the Khmer Rouge regime, copies of the book all but disappeared. However, Princess Marie had managed to keep a copy and hoped to republish it one day. In the mid-1990s, she started to set aside the dishes and equipment it would take to do so. But political events prevented her from going ahead with the project.
Publishing a 21st century version of Princess Norodom Rasmi Sobbhana's recipes
In the 2010s, Bernard Cohen came across a copy of the 1960 cookbook. A historian by training and former journalist who has lived in Cambodia for more than a decade, he had created a few years back the Angkor Database, a nonprofit online source of information on books, publications, films and other sources of information on Angkor ( https://angkordatabase.asia/ ).
The cookbook and possible story behind it intrigued him. Having consulted people with specialized knowledge of the royal family such as Prince Sisowath Tesso and historian Julio Jeldres to find out what had led to the publishing of the book at the time, and having contacted Princess Marie, Cohen decided to publish a 21st century version of the book. "For me, this would be contributing to Cambodia being reunited with its history," he said.


The cookbook "The Culinary Art of Cambodia" features a photo of Princess Norodom Rasmi Sobbhana on the cover. Photo provided by the Templation Angkor Resort, Siem Reap
But Cohen soon realized that the recipes were written without indicating how much of each ingredient or seasoning to use in the recipes. So, he turned to three sisters he would call the "Heritage Sisters" in the book to test some recipes and come up with quantities.
They were Men Chandevy, an architect and vice rector of the Royal University of Fine Arts; Men Sodany, an archeologist and deputy director of the Legal Department at the Ministry of Culture and Fine Arts; and Men Sotheavy, a certified accountant and chef of the restaurant Angkor Touch in Siem Reap City.
Using the original recipes, the sisters experimented to determine the quantities of each ingredient that should be used to make the dishes, and came up with five complete menus that were made and photographed for the book.
Cohen also decided to include the whole original book that had been published in 1960. He also wanted to put in the book the recipes published in the Royal Bulletin in Khmer in the 1970s. This came with its own challenges: Since the bulletins had no table of contents, one had to read them all, page by page, to find the recipes, he said.
So it is only in May 2021 that the book was published through the support of Templation Angkor Resort, Siem Reap ( Templation Angkor Resort, Siem Reap ).
Entitled "The Culinary Art of Cambodia," the book is a richly-illustrated, coffee-table style book with photos of Princess Sobbhana including one of the princess with President John F. Kennedy at the White House in the early 1960s and another of the princess with Prince Sihanouk as he adds seasoning to a dish.
All proceeds from the book go to the Rasmi Sobbhana Pagoda (Wat Sanlong in Siem Reap, Kandal Province and to the Sobbhana Foundation for Women that Princess Marie founded in memory of Princess Sobbhana.
The foundation intends to use this funding to create the Princess Sobbhana Scholarship and offer a 4-year scholarship for young women set on obtaining a degree at the Royal University of Fine Arts (RUFA) in Phnom Penh. The scholarship program will be officially announced following a meeting between Princess Marie and RUFA Dean Heng Sophady, which should take place in December.
For more information on the scholarship program: https://www.facebook.com/profile.php?id=100077183812145&mibextid=ZbWKwL )
"The Culinary Art of Cambodia" is available at bookstores and several cafes and restaurants in Cambodia.


In this photo taken prior to the COVID-19 pandemic, Princess Norodom Marie Ranariddh meets people as part of her work with the Sobbhana Foundation for Women.
Related Articles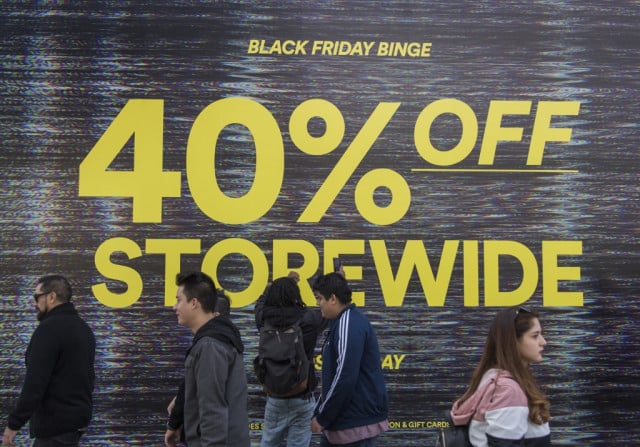 December 1, 2019 12:55 AM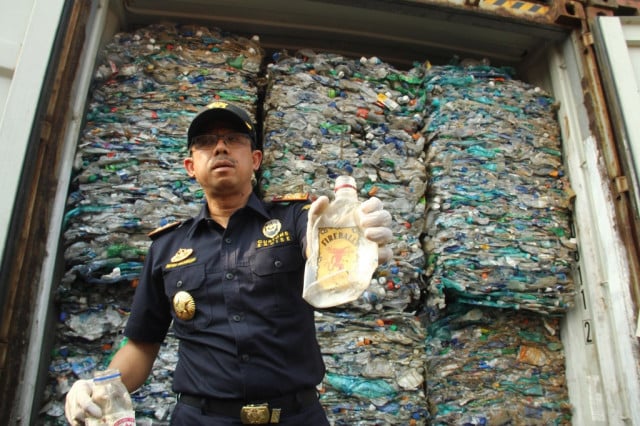 September 19, 2019 7:22 AM