A first case of the Wuhan Virus is identified in Cambodia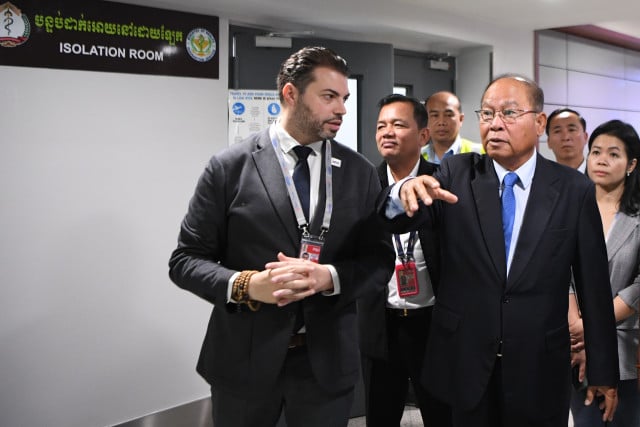 Phoung Vantha
January 27, 2020 1:36 PM
PHNOM PENH--The Minister of Health Mam BunHeng said Monday night that the country's first case of the 2019 Novel Coronavirus (2019-nCoV) has been confirmed in Sihanoukville.

"As of 3 p.m. on January 27, the Ministry and the Pasteur Institute have found a positive case of coronavirus," he said. "The patient is a 60-year-old Chinese man who had returned from Wuhan."
The patient, whose name is Jia Jianhua, is from Wuhan. He arrived in Sihanoukville with four members of his family on January 23, BunHeng said.
So far, he is the only member of his family to have tested positive for the Wuhan virus, BunHeng said.
In a separate press release, the Health ministry said the infected has been held in a quarantine and received an appropriate treatment.
"The authority will also notify the Chinese Embassy in Cambodia of the infection case," it added.
For more information on the Wuhan virus, people in Cambodia may call the health hotline at 115.
Anyone experiencing symptoms may go to the Khmer-Soviet Friendship Hospital on Street 271 in Phnom Penh.
Related Articles