A First for Girls' Football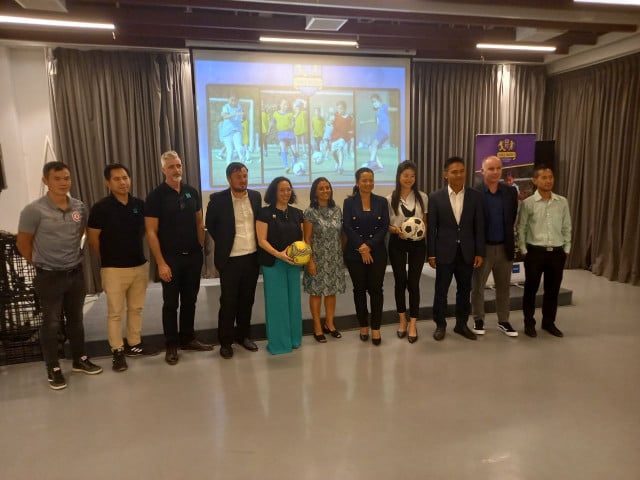 New body aims to remove sport barriers
PHNOM PENH–A community-based organization, Girls Onside Football Cambodia (GOFC), has been launched to remove barriers for girls aged 6-12 who want to get involved in football.
The aim is that this large-scale introduction to football will become the foundation for the next generation of women's sport.
GOFC consists of professionals in the football industry, business and NGO leaders and interested citizens from the Khmer and expat communities.
It aims to collaborate with wide range of stakeholders who have similar aims and want to inspire demand for girls' football. It particularly aims to get parents involved as they are the key decision-makers.
The organization was officially launched at an event held at the Raintree offices on May 4.
"Promoting girls in sports is an area very close to me and I am delighted to see initiatives such as GOFC, which is using a tested model to inspire more girls to join football," said Samheng Boros, Secretary of State at the Ministry of Social Affairs, Veterans and Youth Rehabilitation.
"I encourage Cambodian parents to encourage and support their daughters to join sports such as football."
GOFC aims to go beyond football by promoting gender equality and empowering girls holistically. It also promotes community identity through football.
Addressing the launch, Gwynneth Wong, country director of NGO Plan International, recognized the importance of girls' inclusion in sport.
Plan International was delighted to be a technical partner of GOFC.
She said that this would help girls in Cambodia to learn important life skills such as teamwork, leadership, decision-making, fair play and confidence, helping the realization of child rights and equality for girls.
Puth Thyda, president of Boeung Ket FC and member of the executive committee and vice chairperson of the Women's Football Organizing Committee, said that as a woman and a football lover she was extremely happy to have been part of GOFC.
"I am fully aware of how important grassroots football is for girls. This will greatly help develop women's football in Cambodia and I fully support this initiative," Thyda said.
With the help of sponsors Urban Living Solutions (ULS) and ABA, GOFC will set up girls-only soccer camps in Phnom Penh. Weekly training will also be facilitated by existing clubs hosting GOFC.
GOFC will also host its own weekly training sessions to bridge the gap that exists for young girls who want to play football. This model will be expanded to other clubs and provinces in the future.
''In my 10 years as a football development officer in Ireland, one of my biggest challenges was being tasked with increasing the number of girls playing football," said Conor Nestor, head coach of Preah Khan Reach Svay Rieng FC.
"I am delighted to be working with GOFC on tackling that very issue in Cambodia. Come and help us show that football is for everyone."
Kim Leang Kean, founder and managing director of ULS, said the company was proud to support GOFC.
"Our approach to meeting Cambodia's rapid urbanization is through community-focused solutions and aligns with GOFC's objective of creating dynamic child-friendly communities that provide safe and accessible sports facilities for girls," Leang Kean said.
GOFC aims to be as accessible as possible. With finance a barrier to girls' access to football, costs will be kept low.
The camps and training are free for all girls as a starting point. However, parents are encouraged to join as members and contribute financially if they can.
GOFC's organizational members include Svay Rieng FC, Phnom Penh Crown FC, KMH Foundation of ISI Group, Riel Phnom Penh Srey and Happy Football Cambodia Australia and Football for Life.
"I think it is a good time for me personally and the club as we are always keen to develop women's football and of course, we can't wait to see the rise of talent and women's football in Cambodia," said Ly Heang, general manager of Phnom Penh Crown
Related Articles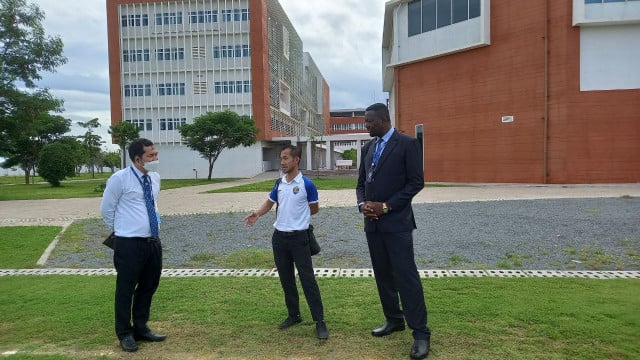 October 15, 2022 11:00 AM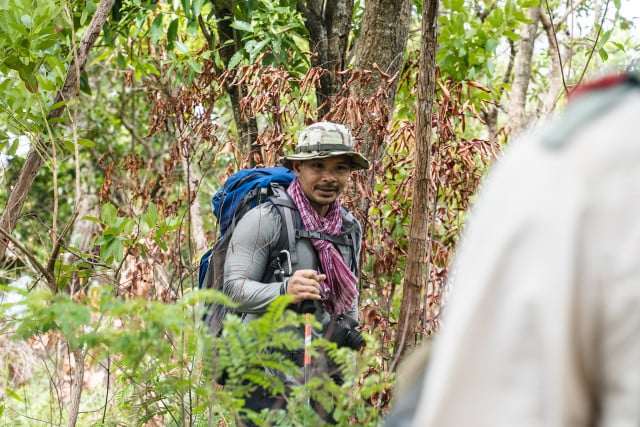 November 14, 2020 4:34 AM