A First Group of Factories Plans to Partially Stop Operations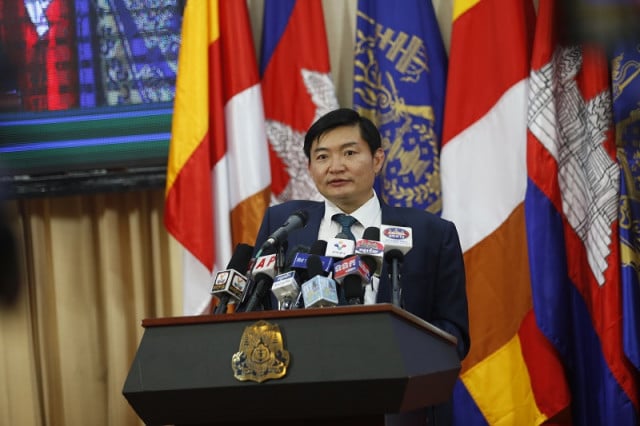 Due to a Shortage of Raw Materials Coming from China
PHNOM PENH--Some 10 factories have submitted letters detailing their temporary closure to the Ministry of Labour and Vocational Training, ministry spokesman Heng Sour said Thursday at a press conference.
"There are 10 factories that have requested to stop some of the work but without halting 100 percent: just some of their production chain [operations]," he said. "[Regarding] garment workers, around 3,000 will be affected."
"[W]e are working with those factory owners to pay the workers," Sour added.
Estimates are that as many as 200 factories will face raw material shortage if supplies coming from China continue to be delayed due to the 2019 Novel Coronavirus (2019-nCoV) outbreak. As many as 160,000 workers could be laid off if those supplies don't arrive in the very-near future.
On Wednesday, Prime Minister Hun Sen asked Chinese Ambassador Wang Wentian to help coordinate the delivery of those supplies to garment factories whether by ship or by Cambodian and Chinese planes. "I think that my Chinese friends can do this," he said.
Sour said that, with Hun Sen having made this request for cooperation, he is confident that those much-needed raw materials will soon be delivered to garment factories in the country.
Related Articles