A Foreign National Returning to Siem Reap City from Abroad Tests Positive for COVID-19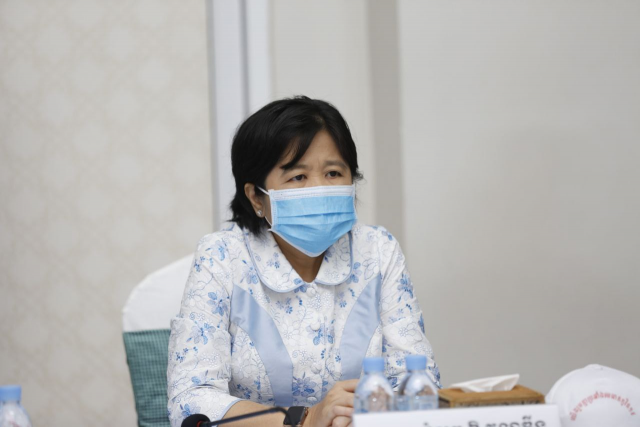 Torn Chanritheara
September 26, 2020 11:49 AM
He had first tested negative for the coronavirus
PHNOM PENH - -A Hungarian national who had tested negative for the Coronavirus Disease 2019 (COVID-19) when he arrived in Phnom Penh from France was found to carry the coronavirus during a second test on his 13th day of quarantine.
According to a statement from the Ministry of Health on Sept. 26, the 70-year-old man who had flown back to the country via South Korea had tested negative for COVID-19 on Sept. 13.
Then on Sept. 16, he returned to the house where he lives in Siem Reap City's Kruos Village in Svay Dangkum Commune.
During the trip from Phnom Penh to Siem Reap City, he made no direct contact with other people as he travelled alone in a car he had rented, the ministry said in its statement.
On Sept. 25, the man was tested a second time—the Ministry of Health states that a person must be tested again on the 13th day of the 14-day quarantine period. This second test came back positive, which prompted the health authorities in Siem Reap City to send the sample to the Pasteur Institute in Phnom Penh to verify the results.
"The result confirmed as positive," Health Ministry spokesperson Or Vandine said in the statement on Sept. 26.
The staff of the Siem Reap Provincial Health Department had difficulty reaching the man after the test on Sept. 25. But he was eventually located that evening, said Sok Thol, chief of the Siem Reap provincial administration.
The authorities have since determined that the Hungarian man, who is said to hold a Ph.D. in economics, stayed at his house with his wife during the period of quarantine except on Sept. 17 when he took a tuk-tuk to go buy a painting. His wife went to the market one time during those 14 days. He and his wife wore masks during these outings.
According to the Ministry of Health's statement, the ministry's rapid response team is now working with Cambodia's Center for Disease Control in cooperation with the World Health Organization and the Center for Disease Control in United States to trace any person who might have come into contact with the patient while he was travelling. His wife is now under quarantine.
This case brings to 276 the number of COVID-19 cases reported in Cambodia with 274 patients having recovered and this new patient now hospitalized.
Related Articles
September 30, 2020 10:38 AM