A Million Cans That Build a Dream: Yeo's Cambodia Joins CCF to Help Community End Poverty Cycle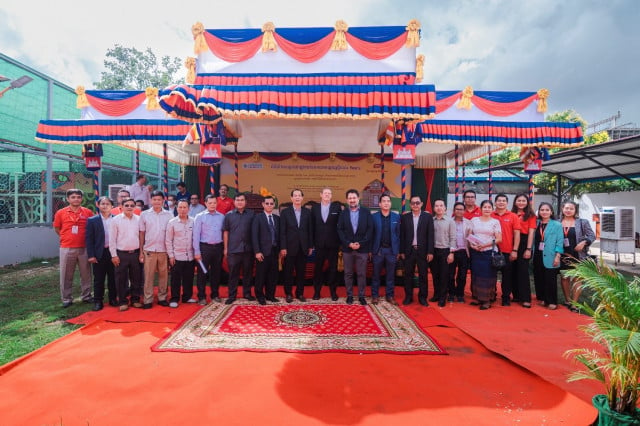 Phnom Penh, Cambodia — Today, leading Asian drinks brand, Yeo's Cambodia and local non-profit organization, Cambodian Children's Fund (CCF) gathered to officially open the Yeo's Kindergarten. The fifty-child capacity kindergarten is the result of Yeo's Cambodia's corporate social responsibility initiative to ensure that less fortunate children get the education they deserve and gain the skill sets needed to end the cycle of poverty for good.


To officiate the new five room facility were H.E Kuoch Kou Lom-A, Director of Non-Formal Education, Mr. Chhoun Bunchhoeun, Head of Admin, and Finance Unit of NC-ECCD and Deputy Director of Early Childhood Education Department, Ozgur Simsek, Managing Director Emerging Market, Yeo's Cambodia and Scott Neeson, Founder and Executive Director of CCF, with other senior local officials as well as members of the local community in attendance, to witness its opening.
The $50,000 USD donated by Yeo's Cambodia has enabled the second kindergarten situated south of the former Steung Meanchey landfill to be built, complete with four classrooms, four offices, motorcycle parking and a playroom. Yeo's Kindergarten will fill a void in this part of Steung Meanchey, an area lacking in provisions for young children's safety or education. Due to time and money needed, families here were unable to send their children to CCF's original Kindergarten which meant children of the area's southside were left alone, fending for themselves on the streets as their parents had to work. Yeo's kindergarten serves not only as an education institution but also a safe place for children during the daytime.
The initiative, "A Million Cans to Build a Dream", was the work of Yeo's team who see themselves as much more than a drinks brand, but a crucial part of society. "The private sector has a huge role to play in society. At Yeo's we believe that together we can build the world we want to live in. This is the reason we partnered with the fantastic Cambodian Children's Fund, that continues to make a difference for the community. A foundation that started as Scott Neeson's dream is now a reality that serves the underprivileged and edges closer to breaking the poverty cycle, something we are hugely passionate about." Ozgur Simsek, Managing Director Emerging Markets, Yeo's Cambodia.
The campaign is a momentous step in the right direction towards ending the poverty cycle in Cambodia and a testament to the positive influence the private sector has. "A Million Cans to Build a Dream" has now built a real addition to the community that will ensure inclusive and fair quality education is available to all, whilst promoting lifelong learning opportunities – a mission is aligned with the Sustainable Development Goals (SDGs) of the United Nations (UN).




Yeo's Kindergarten will play a big role in supporting CCF's strategy in delivering education, leadership training and community support programs. Yeo's Cambodia and the Cambodian Children's Fund initiative highlights how private-public sector cooperation is needed to empower underprivileged communities and provide them with the opportunities they deserve. "We are delighted to have this new education facility for the youngest children in the Steung Meanchey area. This provides not only a solid foundation for future study but a place for the children to receive adequate nutrition and a safe environment while the parents are at work. I am very grateful to Yeo's for their contribution", said Scott Neeson, Founder & Chief Executive of CCF. CCF currently supports the education of 1,700 plus children in the bid to transform thousands of lives at the heart of Cambodia's most underserved communities.
About Yeo's
With a corporate history that extends more than 120 years, Yeo's (also known as YHS or Yeo Hiap Seng) is an internationally renowned and trusted brand in the beverage and food industry. As the leading Asian Drink brand in Cambodia, Yeo's is committed to fulfilling the needs of today's consumers with high quality, healthy and innovative products.
A leading name in the Asian drinks market, Yeo's has broadened its customer reach and entrenched its industry presence through a combination of geographical expansion and product diversification. On the beverage business front, Yeo's competitive advantage lies in the Group's ability to stay true and current to consumers' changing palettes and individual preferences based on lifestyle and cultural differences.
Yeo's key milestones in Cambodia.


In 2020, we have started our domestic manufacturing in Cambodia.


In 2021, we have received gold standard for tax,


Yeo's is the Number 1 Choice for Asian Drink in Cambodia based on the Kantar Research in earlier March 2021


In 2021, we have engaged with CCF as part of our community support where we have included our consumers into this effort as part of our campaign.


Starting from 2022, we're going to start exporting from Cambodia to other Asian countries.


We are honored to have won the following awards in the recent two years:


2017 Singapore Prestige Brand Award - Most Popular Regional Brand Overall Winner;


2017 Singapore Prestige Brand Award - Regional Brands;


2018 The Brand Laureate World Halal Brand Award 2018 - Best Brands in FMCG - Food & Beverage


For more information, please visit Yeo's Cambodia website: https://www.yeos.com.sg/ or Facebook page: https://www.facebook.com/yeos.kh

About CCF's Kindergarten
CCF believes that with quality education and leadership, one child has the potential to lift an entire family out of poverty and a generation of educated children has the power to change a society.
CCF's Kindergarten is a full-time program for young children, aged 3 to 6 years old, usually transitioning from CCF's nursery program. The purpose of the program is to establish a strong foundation for learning in the early years, and to do so in a safe and caring, play-based environment that promotes the physical, social, emotional, and cognitive development of all children.
The program prepares students for a successful transition to the public school system, plus into CCF's own comprehensive education program. Students receive 3 meals a day plus healthy snacks, medical and healthcare support. CCF keeps children away from being unsafe with their parents while they are scavenging or in hazardous construction sites. In 2020, there were 90 students in the program.
For more information, please contact:
Claudia TURKINGTON
Volunteer and Partnerships Programs Manager
Cambodian Children's Fund
SANG Vanny
Head of Marketing
Yeo's Cambodia
Media contact:
Mr. Jake Mean
ERA Communications Cambodia
Tel. +855-78342788
Related Articles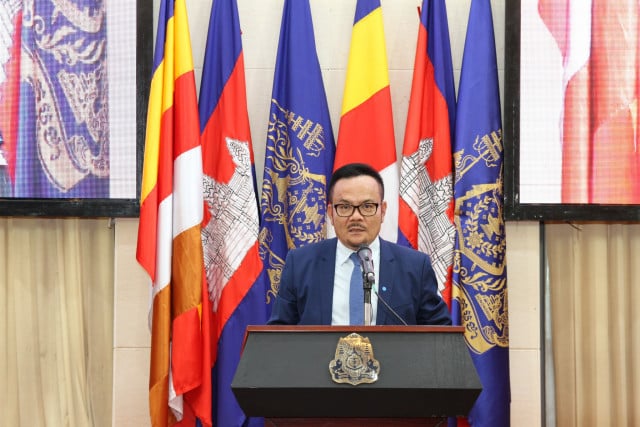 September 20, 2022 6:00 PM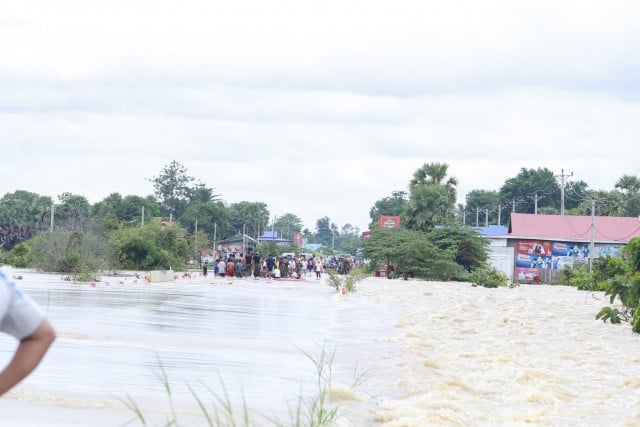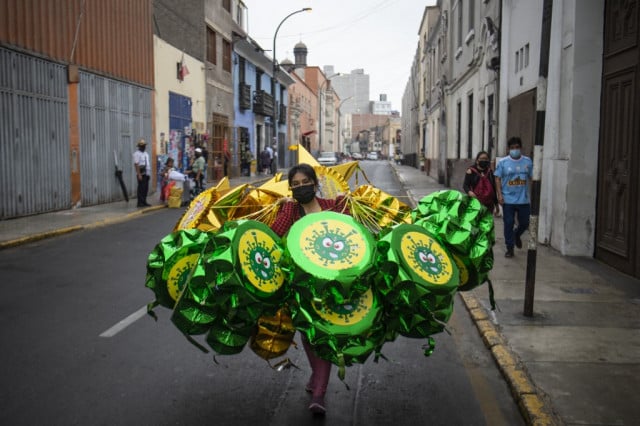 December 31, 2021 10:29 AM