A Ministry of Culture and Fine Arts Advisor to Suggest Implementing a Cultural Code of Conduct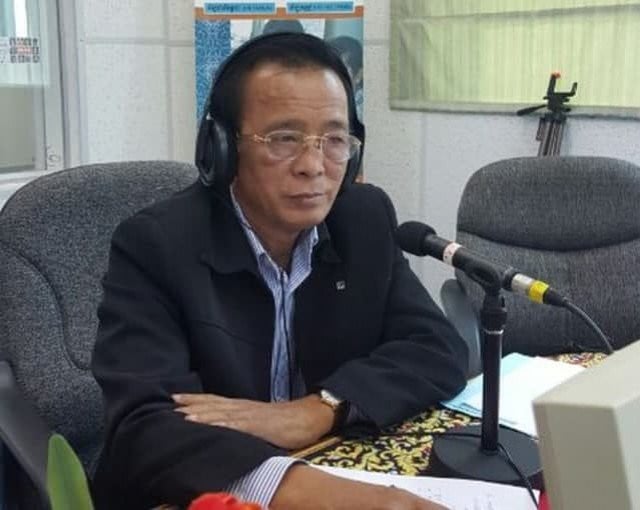 However, one must remember that society and culture evolve, warns an analyst

PHNOM PENH--Chamroeun Vantha, advisor to the Ministry of Culture and Fine Arts, said on Dec. 2 that he and his disciplinary-and-accolade advisory group are working on the development of cultural-code-of-conduct legislation.
"We are thinking of ways to widen the scope of this legislation to apply to all people who behave offensively regarding social morality and national cultural values," Vantha said.
The current legislation only applies to artists, which prevents the Ministry of Culture and Fine Arts to proceed against people in the general public, he said. This is why legislation spelling out a cultural code of conduct and applying to the whole population should be adopted, Vantha added.
The bill is currently under consideration and being drafted so that it can be submitted to Minister of Culture Phoeurng Sackona, he said.
However, political analyst and human rights activist Ou Virak warned that such a law may, he said, "eventually lead to stagnation of culture and then backwardness."
Culture moves forward and changes every day with new songs, new art, and new clothes, he said on Dec. 3. "There is no good example of cultural policing working," he said. "Coercion in such a way has been a tool of old men to suppress new things they feel either uncomfortable with or that could threaten to upend the power hierarchy they have enjoyed."
There is no "perfect" solution to cultural changes because there are always things that people will be uncomfortable with, or will find tasteless or offensive, Virak said. "Cultural changes happen because of these frictions.
"It's part of any society: The more complex the society, the more frictions we will have," he said. "The whole society needs to deal with this…We need to continue engagement with the public."
Related Articles