A New FAO Project Is Set to Support Sustainable Fishing in Cambodia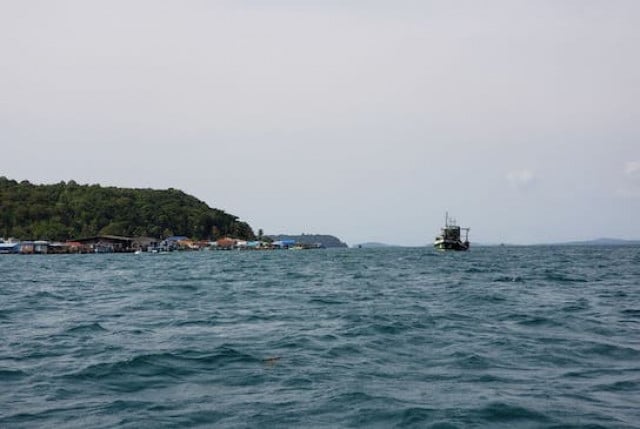 The fisheries sector employs around 214,000 people in the country, according to FAO data
PHNOM PENH--Cambodia is set to benefit from a project implemented by the Food and Agriculture Organization of the United Nations (FAO) to help assure sustainable fisheries and support marine biodiversity governance in the country.
According to a press statement issued June 18, the FAO will implement five projects in eight countries through funding of more than $46.6 million that was provided by the Global Environment Facility (GEF).
These projects are expected to tackle some critical environmental challenges including land degradation, biodiversity loss, unsustainable fishing and climate change that, the press release read, have been threatening food security and livelihoods of hundreds of thousands of people in Asia and Africa.
According to Sameer Karki, technical officer on natural resources, and Jeffrey Griffin, senior coordinator of the GEF Unit at FAO, one of the projects supported by GEF aims to promote the blue economy and strengthen fisheries governance of the Gulf of Thailand through the Ecosystem Approach to Fisheries known as GoTFish, from which Cambodia is set to also benefit—the blue economy is described by the World Bank as the sustainable use of ocean resources for economic growth.
"The project would strengthen regional transboundary governance and cooperation of fisheries in the Gulf of Thailand by supporting the governments of Cambodia, Thailand, Viet Nam and Malaysia to update, enhance, and regionally harmonize their policies and national legal frameworks, as well as developing mechanisms for national governments to coordinate around fisheries issues," Karki and Griffin said in an email interview on June 18.
The project will also support capacity building among stakeholders to develop Ecosystem Approach to Fisheries (EAF) management plans, they said. "It will create market and innovative incentive mechanisms to promote sustainable fishing and transition to low impact fishing practices," Karki and Griffin added.
Speaking of biodiversity conservation, they explain that the project is expected to bring about broader understanding of ecological transboundary corridors in the Gulf of Thailand, which should enable the integration of habitat and biodiversity conservation into national and regional fisheries management plans as well as action plans.
"Throughout the whole Gulf of Thailand region, the project expects to improve practices in 4 million hectares of marine habitats to benefit biodiversity and move 547,393 tonnes of globally over-exploited fish stock to more sustainable levels," Karki and Griffin wrote.
Toward sustainable fishing in Cambodia
Overfishing and illegal as well unreported and unregulated fishing practices remain a concern and critical challenge for Cambodia, and this has threatened the sustainability of marine habitats as well as food security.
Therefore, once all these issues are tackled, it is expected there will be more environmental, social and economic gains, eventually contributing to improving livelihoods, reducing poverty, enhancing gender equality and addressing labor issues, according to Karki and Griffin.
"In Cambodia specifically, the project will help improve the sustainability of the Cambodia's fishery sector and the livelihoods that depend on it," they said, pointing out that around 214,000 people have been employed in marine capture fisheries, accounting for 20 percent of the coastal population.
The fisheries sector, which is a critical source of essential nutrition, provides more than 81.5 percent of the animal protein in Cambodians' diet, Karki and Griffin stressed.
And economically speaking, this sector, including processing and trade, contributes between 6 to 8 percent to the Gross Domestic Product of Cambodia with the country expected to generate as much as $100 million annually from fisheries exports, they added.
Neth Pheaktra, secretary of state and spokesperson of the Ministry of Environment, welcomed the FAO project and agreed that conserving marine biodiversity will contribute to strengthening food security in Cambodia.
"We have been working to protect marine biodiversity and promoting natural resource conservation as we recognized that it is the most important food source of our people," Pheaktra said on June 18. "It is critical that we continue to well protect our resources to enable sustainable and good quality food supply."
Pum Sotha, director-general of the Fisheries Administration, could not be reached for comments.
Related Articles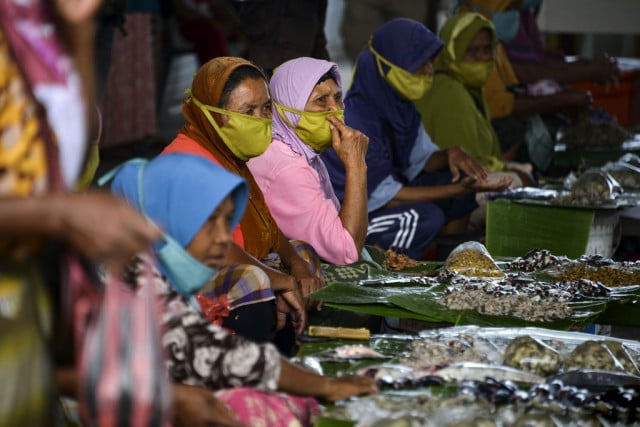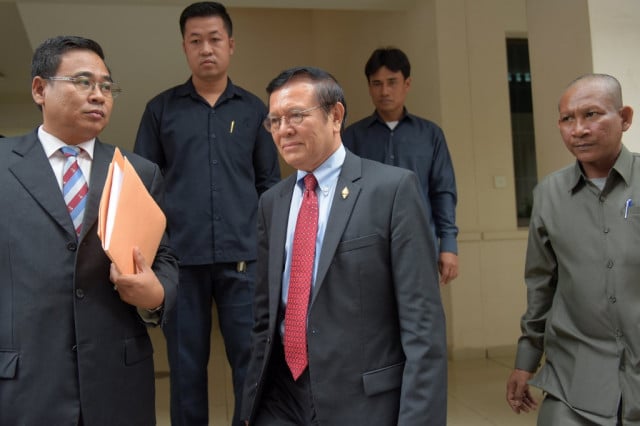 September 9, 2020 11:12 AM