A piece of Cambodia's Theater Heritage for Today's Audience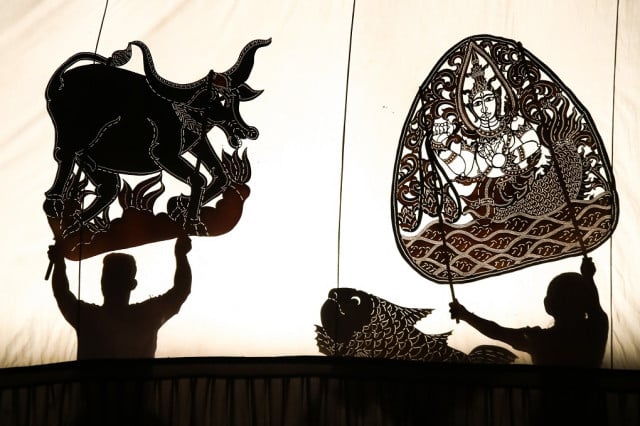 Michelle Vachon
July 17, 2019 8:26 AM
PHNOM PENH--For years, the Kok Thlok Association of Artists has had one goal: To give Cambodians the opportunity to see full productions of Khmer dances and theater forms that have made the country famous but are rarely presented live for Cambodian audiences.
This led the artists to stage the country's age-old dance and theater forms in distant towns and villages, putting up full shows no matter the conditions— erratic generators, makeshift outdoor dressing area, awkward stage access, long hours with no breaks—staying at local pagodas or people's homes after the hours-long performances.
The theater company had to stop touring three years ago due to lack of funds. But the artists have since relaunched the project, this time in Phnom Penh.
And, with support from the Ministry of Culture and Fine Arts that authorized them to build an open-air theater—with protection from the rain—in front of the National Library, they now perform every weekend a walking distance from Wat Phnom.

Artists behind the scene during a small shadow puppet performance (Photo: Kok Thlok Association of Artists)
From Friday through Sunday, Cambodians and expats can attend shows that mix traditional forms and today's theater, comedy and drama in a program designed for a 21th century public and staged with live music.
"We realized that the public loves comedies," said Kompheak Phoeung who manages the association. "So we will be writing and staging four more comedies" in the course of the year, he said.
The performances are presented in Khmer with French and English subtitles. Most of the artists are either teachers or have studied at the Royal University of Fine Arts.
So first and foremost, they perform one of Cambodia's most famous and spectacular form: Sbek Thom shadow theater featuring those large leather puppets that are on average 1.2 meter wide by 1.6 meter high.
"In fact, it's an interplay of dance, light and music," said Phoeung. "The way to manipulate the puppets: One must respect the rhythm, the pace.
And there is the music and the play of light to create shadows…as those giant leather puppets appear on a white background lit from behind the screen."

Sbek Thom held by artists during a performance (Photo: Kok Thlok Association of Artists)
Proclaimed a UNESCO Masterpiece of the Oral and Intangible Heritage of Humanity in 2005, Sbek Thom was put on the UNESCO list of Intangible Heritage in 2009, being considered a unique artform that must be preserved and kept vibrant so that future generations will have the chance to enjoy them.
According to tradition, the artists perform excerpts from the Reamker—Cambodia's version of the Indian epic tale Ramayana—staged in 30-minute segments on Friday and Saturday.
And on Sunday, it's Yke, that is, musical comedy with no less than 20 artists on stage. Again, it is presented in Khmer with French and English subtitles.
So far, the project has been a labor of love, the theater built through small private donations and the artists working for virtually nothing—at times for as low as $1 per show if at all.But they believe in the project and the importance of staging these shows for those who live here.
Which is why they have come up with a year membership: $30 per year for a whole Cambodian family coming as many times as they wish, and $30 per year for foreigners, with the option of bringing two Cambodian friends along if a foreigner has no family here.
This annual membership is called "Khmer Culture Lovers' Card." If one wishing to come for only one performance, each ticket is $12 for a foreigner and $3 for a Cambodian.

Artists during a performance (Photo: Kok Thlok Association of Artists)

Phoeung who has been managing the company for a decade became involved as a favor for a friend who had to leave the country for work-related reasons and could no longer oversee it.
An interpreter at the KK Tribunal and a professor at the Institute of Foreign languages of the Royal University of Phnom Penh, he has also featured in two motion pictures.
In the 2014 feature film "The Gate" of French film director Regis Wargnier, he had the difficult task of portraying Kaing Guek Eav known as Duch who ran the extermination camp Tuol Sleng in Phnom Penh during the Khmer Rouge regime.
He also played the role of Pa Ung in the 2017 feature film "First They Killed My Father" directed by American actress Angelina Jolie. The Kok Thlok Association has been performing at the National Library since March. Plans are to keep on improving the venue as the audience expands.
For information and schedule: . Tel.: 096-349-7718 (French, English) -- 016-885-659 (Khmer, French, English) . Facebook: Kok Thlok Phnom Penh -- Website: www.kokthlok-cambodia.com

Related Articles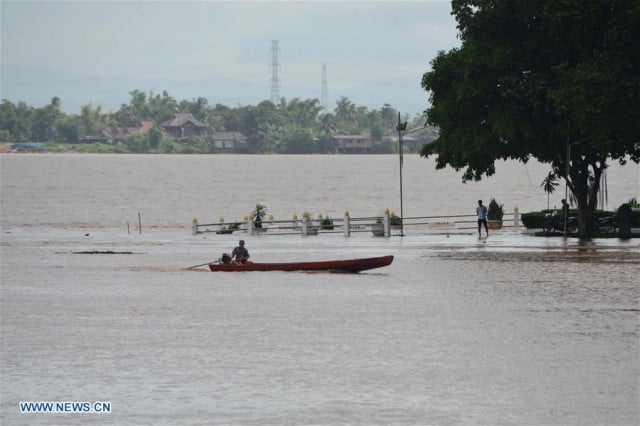 September 5, 2019 8:49 AM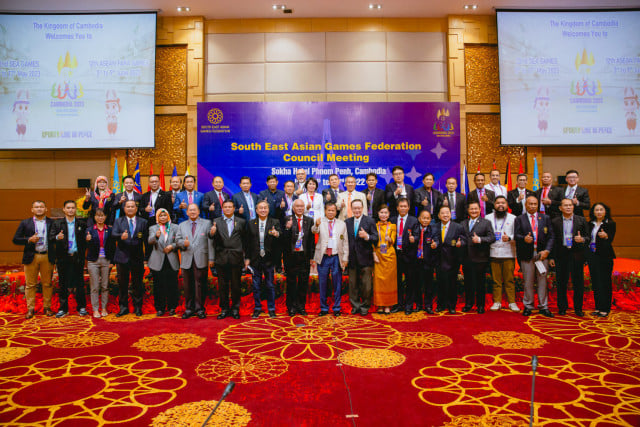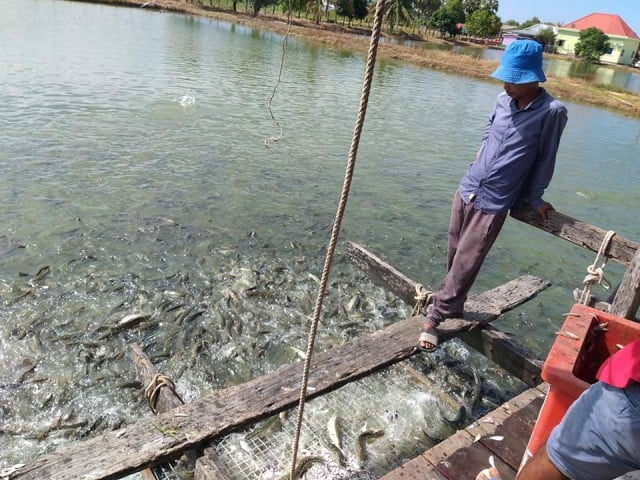 December 27, 2020 7:32 AM