A Prisoner Exchange Agreement to Be Discussed by Cambodia and Thailand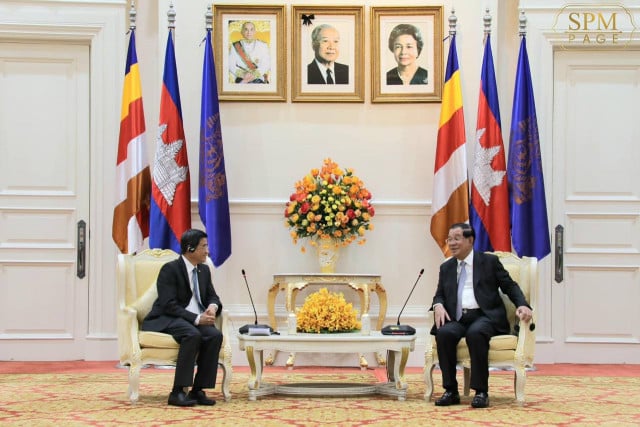 PHNOM PENH — Cambodia and Thailand intend to consider exchanging prisoners without having to go through the extradition procedure.
This was brought up on Jan. 20 during a meeting in Phnom Penh between Prime Minister Hun Sen and Thai Ambassador Cherdkiat Atthakor as the new ambassador was paying a courtesy call to the prime minister.
In a message the prime minister posted on his Facebook page, Hun Sen said that he has asked the Ministry of Justice to work with the Thai authorities to discuss coming to an agreement to send Thai prisoners to their country in exchange for Cambodian prisoners being delivered to the Cambodian authorities, this exchange of prisoners being done on a voluntary basis.
During the meeting, Hun Sen said that he and Cherdkiat also discussed the situation along the Cambodian-Thai border and agreed for the two countries' authorities to inspect the area, reinstall border posts, and also remove the landmines that may remain—a legacy of Cambodia's conflicts of the 1980s—to ensure the safety of people along the border.
"Checking the border where necessary for the safety of people crossing and the goods [transported], especially at the Steung Bot border crossing, must be speeded up," the prime minister wrote on his Facebook page. "[A]nd other [border crossing] should be opened without waiting for the deadlines," he added.
Related Articles