A Scientist Speaks of the Never-Ending Fight Against Disease-Carrying Mosquitoes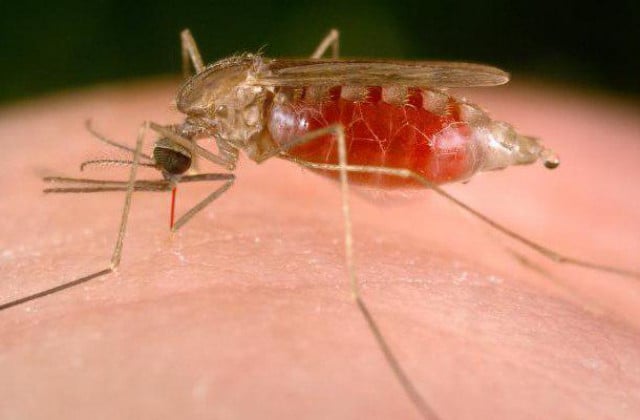 Jazmyn Himel
November 21, 2019 3:16 AM
PHNOM PENH—As Dr. Sebastien Boyer of the Pasteur Institute in Phnom Penh explained Tuesday, fighting mosquitoes is easier said than done.

Since insecticides were first developed during the First World War in the 1910s, he said, "every time we created a new insecticide, five years later mosquitos became resistant to it."
And the need to fight mosquitoes goes without saying. As of Sept. 29, Cambodia had reported 56,000 cases of dengue fever this year, according to the European Center for Disease Prevention and Control. This was, the center said, "eight times more than the 7,000 cases in the same period in 2018."
But fighting mosquitoes is no small matter, as Dr. Boyer, who is an environmental health doctor and heads the Medical Entomology Unit at the institute, explained during a conference at the Institut Francais.
To start with, there are around 3,500 species of mosquitos and 40 of these species are known to transmit malaria, he said. And when people focus on killing off one species, he said, "we fight only one species, which will eventually be replaced by another."
While insecticides don't really work for Cambodia, there are other ways to combat mosquitoes, he said.
During the conference, Dr. Boyer identified nine ways to do so, two of which could eventually work for Cambodia, he said: the molecule insecticide and "Wolbachia."
The molecule insecticide is designed so that, he said, "mosquitos can carry and spread the insecticide."
This can be done with plastic installations filled with insecticide water that attract mosquitos to lay eggs. However, he added, "it will work well for the mosquitos, but it will not work well in the waters here."
Wolbachia is a bacteria that occurs naturally in some mosquitos but usually not in the "Aedes aegypti," the main species known to carry human viruses such as yellow fever, dengue fever and malaria according to the World Mosquito Program.
The controlled release of Wolbachia to specific virus-carrying species targets mosquitos by, Dr. Boyer explained, "reducing their lifespan and therefore the viruses and pathogens they carry."
The Wolbachia method however is not currently "possible to do in Cambodia," he said. So, the research for means and ways to combat mosquitos continue, he added.
Related Articles