A Student Shares Tips on How to Apply for an Internship at the U.S. Embassy in Phnom Penh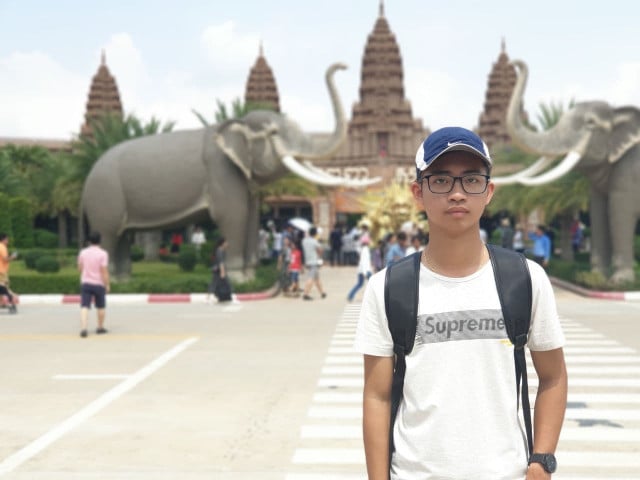 Chea Limeng is currently a communication intern in the internship program of the U.S. Embassy in Phnom Penh. Originally from Battambang Province, he is a junior student simultaneously studying for two majors at two different universities in Phnom Penh. He speaks of his experience as an intern and shares tips on how to apply for such an internship.
Teng Yalirozy: Would you tell us about the internship program at the U.S. Embassy?
Chea Limeng: Basically, the internship program opens for applications twice a year during the winter cycle and the summer cycle. This internship is a three-month internship program with an additional two weeks if you wish to extend. You can work on a flexible schedule, meaning you can work a full day or half a day. If you work half a day, you can choose to work either in the morning or in the afternoon. During my cycle, 15 applicants were selected for 15 different positions. But sometimes, two applicants will be chosen for one position. I am a communication intern under USAID [the United States Agency for International Development].
Teng Yalirozy: Would you explain the application process?
Chea Limeng: We have to pass three rounds. The first round is the application form. After filling out the application, you have to submit it through the email provided. If you pass the application round, you have to take an English proficiency test, which is the second round. The test includes reading, grammar and listening. If you happen to pass the test, you will have to go for an interview, which is the third round. Once you pass, you will be contacted.
Teng Yalirozy: Which one of the three stages do you think is the most challenging?
Chea Limeng: I would say the interview round since we will be interviewed by foreigners as well as Cambodians. It was challenging for me as they prepare complex questions for us to provide suitable answers.
Teng Yalirozy: Do you have any key tips on how to be a successful applicant?
Chea Limeng: For the application round, you should always look carefully at the parts that must be filled out. Moreover, most people who write down a lot about their working experience in the work experience column tend to fail to build a successful application because their experience is irrelevant to the responsibilities of their positions of interest. Therefore, you should always carefully read the job description so that you can write down only the experience that relates to the description. By doing that, you will build a successful application.
The English proficiency round is more relaxing, I would say. If your English is at the intermediate level, you are good to go. However, the grammar section is a bit confusing, so you should keep practicing and especially look more into the perfect tenses. You can also search for the online proficiency test and practice many times the test as the test provided is somehow similar to the online test.
The interview round is no different from the application round. You should always look for the job description so that you can initially form possible questions on your own and practice. For instance, the job description for the communication position is to create content in either social media or real life. Thus, we should show them that we are able to assist in creating effective content. I then formulated one question: "What is good content?" Surprisingly, I was asked this question. Additionally, you can prepare for the strength-and-weakness questions as well as the self-introduction. The main questions are more related to the job description.
Seeking advice from seniors in your position of interest also helps.
Teng Yalirozy: Why did you decide to take part in this internship program?
Chea Limeng: I applied for the internship because I deemed it as a great opportunity for me, who is a college student, to expand my study area and apply the knowledge I gain to my career goal. Besides, I have always wanted to explore and understand the systematic framework in the U.S. Embassy and its daily duties. I as well want to explore communication skills, values, norms, and cultures, and adapt myself to a professional working environment, which could be beneficial for my career goal.
Teng Yalirozy: Speaking of your career goal, can you share with us what it is?
Chea Limeng: Right now, I want to be an entrepreneur because I want to positively influence other people through speech. Moreover, an influential entrepreneur, besides sharing knowledge and experience with the audience, can also learn from his audience.
Teng Yalirozy: So, how will the knowledge you have gained from the communication position you are holding at USAID help with your career goal, which is an entrepreneur?
Chea Limeng: The work of communication is unique, which can deal with the complexity and diversity of professional situations. Therefore, I can apply the skills I have learned to my career as an entrepreneur to effectively share my useful and practical knowledge with the audience.
Teng Yalirozy: So far, what have you gained from your internship? Do you think what you have obtained will help you and society? And have you been able to use what you have gained to assist yourself as well as society?
Chea Limeng: So far, I have strengthened my confidence and communication ability while also learning to be adaptable. Furthermore, I have acquired more social skills, particularly communication skills, which surprisingly enhance my self-esteem. I think that my obtained skills have surely helped me as I have used my communication skills in professional ways, and I can manage my time more effectively. Moreover, I have contributed those skills to society, such as facilitating any information-sharing events and helping people develop good relationships with each other.
Normally, before any information-sharing session takes place, we need to let people know. So, I am the one who distributes the information through social media. Moreover, I help people build a relationship with each other because people, during their first meet, do not know how to start an effective conversation. I also set up a conference relating to their professions for various groups of people.
Teng Yalirozy: In your opinion, how is the internship with the U.S. Embassy?
Chea Limeng: Working with the embassy is a great experience that I have gotten so far. I really like how they stick to the principles as there is no bullying or harassment in the workplace. The work environment is friendly as the colleagues are helpful, caring and understanding. Plus, they always encourage me to work hard and get through any hardships. The workloads are not too much as well and are manageable. If you find the work is too much, you can always ask for help. Moreover, I like the open-door policy, which means that the door never shuts and you can always ask questions and discuss your problems with them. You know what? I was so shocked during my first day at the office because the supervisors walked around and asked me "how are you doing?" I was shocked because I never thought that the supervisors would talk to me who was just a newly-selected intern. I feel at home at the workplace and with my colleagues.
Teng Yalirozy: Do you have any remarkable experience or knowledge gained from your internship? What are they? And why?
Chea Limeng: Based on my position, I have produced infographics and assisted in daily media management. I have also created and analyzed social media reports. The most remarkable experience is that recently I have assisted in producing a short video for the launch event of the Cambodia Youth Lead platform and USAID, which focuses on inclusive development topics.
Teng Yalirozy: Do you recommend this program to young people? And if so, why?
Chea Limeng: I would highly recommend this program to Cambodian youth because this program provides us with an insight into the long-term economy and social development, which could be beneficial for our country in the future.
Teng Yalirozy: Do you have any last message?
Chea Limeng: I have a few messages for those interested. This internship will provide us with hands-on experience and is time-friendly for college students as they allow us to work flexible hours. The internship won't disrupt our studies. Moreover, the workload is handleable since we can also share some with our colleagues if we really need help. You can as well experience the uniquely professional working environment, which you may not be able to obtain at any other place.
Related Articles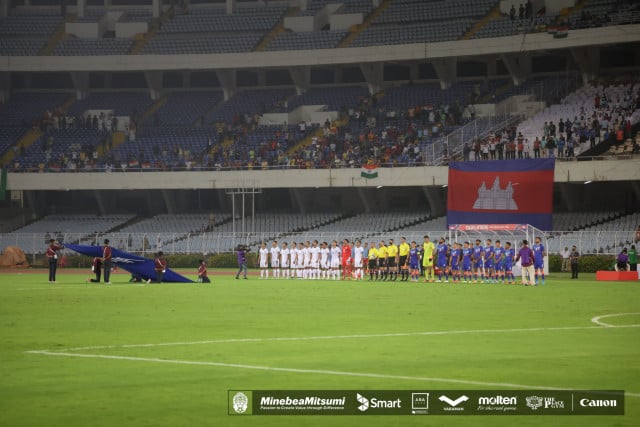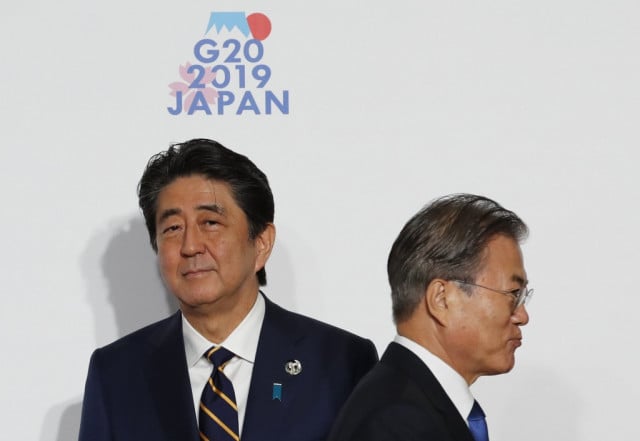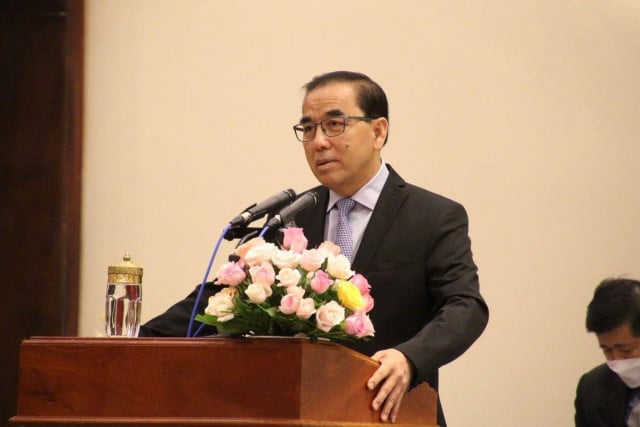 October 11, 2022 10:30 AM