A Suitable Choice for Teaching and Learning during and in Post Pandemic
Chan Raksmey 
July 26, 2020 12:14 PM
Since the middle of March, all learning platforms in Cambodia have moved online due to the global outbreak of the Coronavirus Disease 2019 (COVID-19). This initiative from the ministerial and institutional level has been proposed in no time to contain the transmission of the coronavirus at school and community at large.
The sudden closure and shift from the physical classroom to online learning have posed many challenges to all stakeholders, particularly students who are limited in terms of digital competency and affordability, not to mention some underprivileged groups of students. While there is no precise date for the re-opening of public schools, complete online learning is seemingly ineffective and increase inequality in education between the rich and the poor.
While teachers and students in the countryside have no prior experience and training regarding e-learning, their internet access is still very limited. Having already been oppressed by their financial constraints, learners in remote areas can be demotivated from continuing their studies with distance learning.
On the contrary, students at private schools, though not all, can maintain their learning from home with better internet access and technical support. This prolonged closure of the schools, for them, is an opportunity to enhance their technological skills in learning.
E-learning puts a huge burden on schools as well. To maintain their educational operation, a large amount of money is required to invest in technology and staff training. Also, the increase of the suspension rate of students in certificate-based courses can lead to loss of revenues. Many private schools in the city have requested many times that the Ministry of Education, Youth and Sport re-open schools as long closure would truly affect their business. Not only do they have to pay for building rental fees, but they also must pay the monthly salary of their staff, which, sooner or later, without government subsidy, would lead to bankruptcy.
Supposing schools reopen in the fourth quarter this year, there is no guarantee that schools and students will completely follow all sanitation guidelines proposed by the Ministry of Health (MoH). Albeit students will have followed closely the MoH guidelines after having been in contact in physical classrooms, there is no guarantee that they will not be infected when they commute in Phnom Penh, as it starts to be congested again like in the pre-pandemic period. In addition, they can be exposed to the disease elsewhere as many businesses and other sectors have already started to operate.
Returning to the normal physical classroom at this time is quite risky. The new cases of coronavirus in Cambodia and Southeast Asia are still increasing day by day though it is not as formidable as those in the western world. To prevent the spread, the MoH and Prime Minister Hun Sen have frequently reminded people to be vigilant and stay alert to the possibility of a second wave of infections.
While resuming school is unsafe and keeping the status-quo is benefit-less, what should be an ideal case for Cambodia's education?
To date, technology-based learning has penetrated some higher education institutions in the capital while it is still a new concept in province-based universities. Blended learning, the combination of distance and on-campus learning, should be a choice for now and in the future. This would decrease the possibility of contracting the virus at school and at the same time satisfy the needs of students for on-campus learning, especially for those who are not digitally competent and have limited access to online class.
It is more ideal for schools to take turns providing lectures to students online and on campus. For the time being, even though online learning is not available in remote areas, students can still learn theoretical lessons independently at home and practice exercises when coming to school. Attending school once in a while could ensure students' learning headway and offer more opportunities for them to clarify the lessons face-to-face with the teacher when needed.
In the unforeseen future, blended learning would save traveling costs for learners and teachers alike by not coming to school often, end excessive use of school facilities and prepare digital use for youths for technology-based society.
CHAN Raksmey is a research assistant and language instructor at a private institution in Cambodia.
Related Articles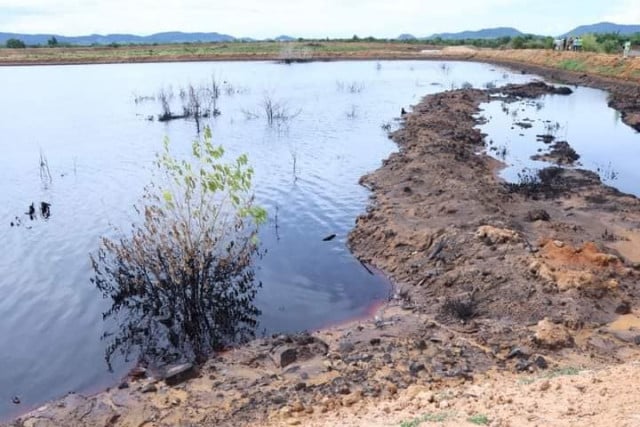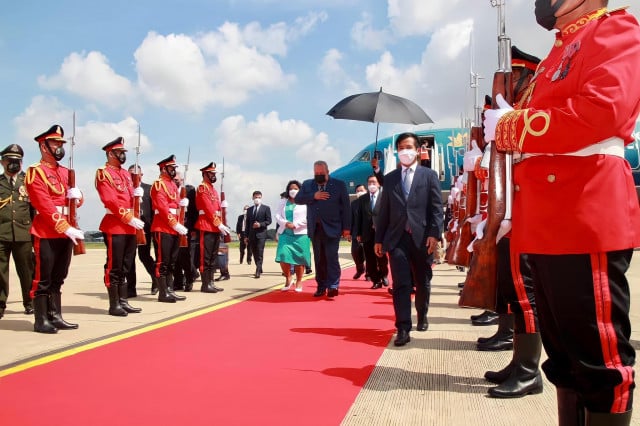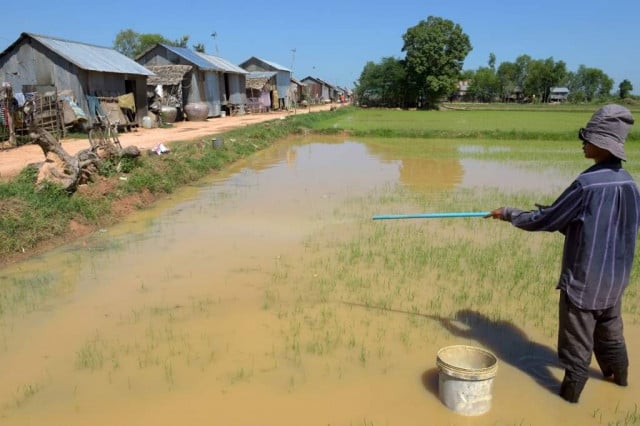 September 28, 2019 3:58 AM