A virus does not get involved in politics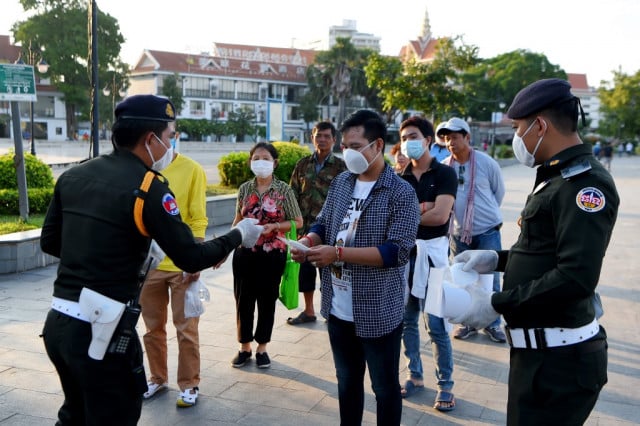 Lim Tola
November 21, 2020 7:35 AM
Seen from Asia, and especially from Cambodia, the way the COVID-19 pandemic is managed in Europe and the United States raises a quizzical eyebrow.
Watching those wealthy countries, which are equipped with healthcare systems believed to be among the best in the world, being unable to curb the pandemic is seen by many in the East as the consequence of a social organization, in which the individual is given precedence over the group, as failing.
The West, which is often giving lessons to the rest of the world, finds itself at the mercy of a virus that the East would have controlled by sheer strength of the collective discipline of its countries' populations that have abided by their leaders' directives without discussion.
In the United States and numerous European countries, many believe that the mandatory requirement to wear a mask as well as curfew and quarantine measures constitute a violation of individual freedom, if not the early stage of dictatorship.
For those people, it's better to let the coronavirus loose than having individuals deprived of their freeedom.
Regarding the current situation, should we conclude that individual freedom would be the ally of the pandemic and that, on the contrary, obedience to authority would be its absolute enemy?
Once the pandemic is behind us, no doubt due to a vaccine we are told should be available early next year, it will be time to take stock of the health crisis management on a global scale and in each country.
We will compare what can be compared; we will try to grasp what caused the differences in the way the coronavirus spread in countries and parts of the world; we will analyze which measures will have proven the most effective to contain it and identify failures. All this, in order to be ready to face a similar health crisis in the future.
This will mean validating, with data and the benefit of hindsight, the health policies to put in place by using the best that will have been done throughout the world to fight the COVID-19 pandemic.
To do this, it will be necessary to rely on the experts on health issues, not politicians, ideologists and demagogues of all kinds.
It is often said of a politician that he has the politics virus. We should be weary of those who, wherever they are, want to deploy a virus in politics.
Related Articles