Absconders from Covid Hospitals Face Long Prison Terms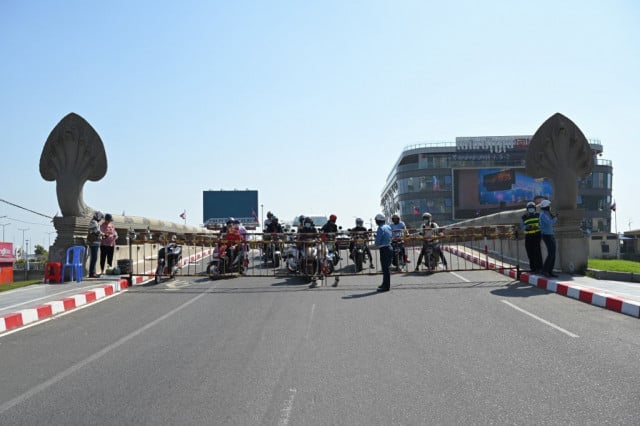 Phoung Vantha
March 5, 2021 10:45 AM
National Assembly passes draft law giving the government wide new powers
PHNOM PENH--Escaping from a COVID treatment facility will attract a five-year term under tough new laws passed by the National Assembly which allow for 20-year terms in extreme cases. Escaping from quarantine will be punishable by up to three years' jail.
The draft law gives the government the right to restrict or prohibit travel, meetings and gatherings to prevent the spread of the virus.
The government would be able to block off areas or places, put restrictions or bans on commercial goods, and prohibit or limit work activities and businesses.
The National Assembly adopted the draft Law on Measures to Prevent the Spread of COVID-19 and Other Deadly Infectious Diseases on March 5.
National Assembly President Heng Samrin approved the draft, which has 6 chapters and 18 articles, in an extraordinary session. The National Assembly will send the draft to the king to sign into law.
The National Assembly said the draft law will be important for identifying health, administrative and other measures to combat and prevent the spread of COVID-19 and other serious and dangerous infectious diseases.
The law would protect lives, promote public health and public order, and minimize the impact of the disease on the social and economic sectors.
Draft law article 7 says escaping from quarantine shall be punishable by six months to three years in prison and a fine of 2 million to 10 million riel.
Article 8 says escaping from treatment facilities shall be punished by between one, five and 10 years in prison and a fine of five to 20 million riel.
On March.5, a man in Sihanoukville who was under self-quarantine at home was fined 2 million rial after authorities found out that he had walked outside. Authorities said he admitted taking his child to be vaccinated.
According to article 9, an act of intentionally spreading Covid-19 to others, by all means, shall be punished for 5 years to 10 years in prison and shall be punished for 10 years to 20 years in prison when the above-mentioned act is committed by an organized or arranged group.
Human Rights Watch on March. 5 called on the Cambodian government to withdraw the draft law that would allow for 20-year sentences for anyone involved in a group which intentionally spreads COVID-19 to others.
HRW said penalties for violations of COVID-19 measures were disproportionate.
"The Cambodian government has already passed an abusive state of emergency law and now proposes a vague and overly broad COVID-19 law that would further erode the rights of activists and dissidents," said Phil Robertson, deputy Asia director at Human Rights Watch.
Throughout the pandemic, the Cambodian government has passed a string of controversial new laws, most of which grant the government more sweeping powers. The Law on the Management of the Nation during the State of Emergency drew fierce criticism with rights advocates arguing that the bill would grant the government near-limitless power and was open to abuse.
Earlier measures the government was taking to limit the spread of the virus were contained in a sub-decree. This said fugitives from quarantine would be fined 1 million to 5 million riel. Anyone helping others escape would be fined from 5 million to 50 million riel.
Just last month, a new policy was introduced to deport and ban foreigners who do not respect the health measures –particularly quarantine procedures – in light of the pandemic.
Related Articles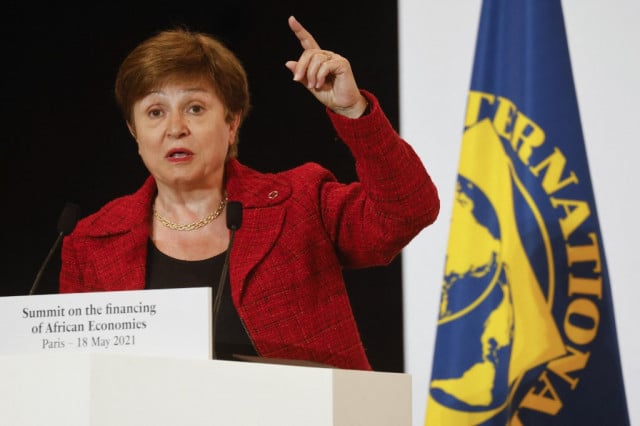 December 4, 2021 11:17 AM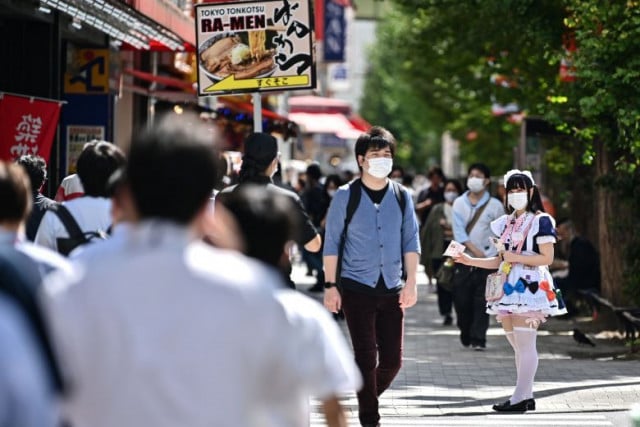 February 26, 2021 6:47 AM