Active COVID-19 Cases Reach 1,087 as 40 New Cases Reported, Mostly in Phnom Penh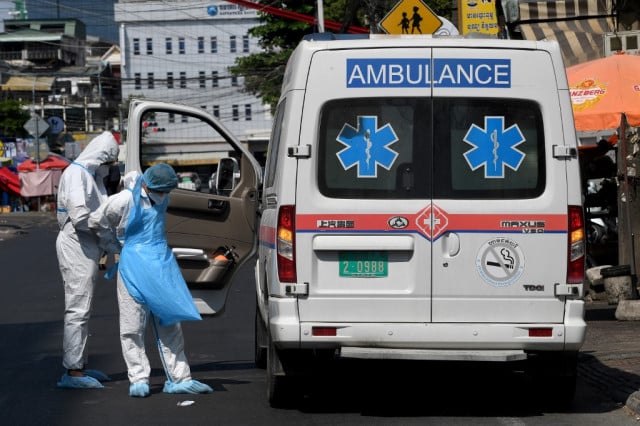 Phoung Vantha
March 29, 2021 5:45 AM
The Cambodian capital has seen another surge in COVID-19 cases, but the outbreak has steadily crept into more provinces as yet more Chinese-made vaccines arrive.

PHNOM PENH--The Cambodian health authorities reported that 40 new coronavirus cases connected with the Feb. 20 community outbreak have been detected on March 29.
Among these cases, 29 were in Phnom Penh, while six were in Koh Kong Province. Takeo, Siem Reap, Tbong Khmum, Svay Rieng and Kampot provinces all reported one case each.
This brings Cambodia's total number of active cases to 1,087 while authorities reported that another six people who contracted COVID-19 in relation to the Feb. 20 outbreak have now been discharged from hospital.
As of March 28, the number of Cambodians now vaccinated the Covid-19 vaccines has reached more than 370,000 people, according to reports from the Ministry of Health and the Ministry of National Defense.
Of the more than 370,000 people vaccinated against Covid-19, more than 247,000 were priority citizens and nearly 130,000 were members of the military.
According to a report by the Ministry of Health on March 28, the priority population of nearly 230,000 people who have been vaccinated were nearly 100,000 vaccinated with COVISHIELD.
After receiving 1.5 million doses of the Chinese-made Sinovac COVID-19 vaccine, for which Cambodia paid $15 million, Prime Minister Hun Sen announced on March 29 that the vaccination campaign is expected to ramp up to 1 million doses administered per month.
On Feb. 10, Cambodia started vaccinating people with the Chinese-made Sinopharm vaccine, but reserved the Indian-made AstraZaneca COVISHIELD vaccine for priority officials and citizens aged 60 and above.
The latest community outbreak, linked to four Chinese women bribing their way out of a Phnom Penh quarantine facility, has seen cases skyrocket across the country. Prior to the Feb. 20 outbreak, fewer than 500 cases of COVID-19 had been recorded since January 2020 and no deaths had been officially linked to the virus.
As of March 29, 2021, Cambodia has recorded 2,273 COVID-19 cases in total, 1,172 people have recovered, while 11 deaths have been reported in relation to COVID-19 and three people who tested positive for the virus have also died, but their deaths were not officially linked to the pandemic.
This leaves 1,087 active cases around the country, with the majority being found in Phnom Penh, Preah Sihanouk Province and Kandal Province.
Related Articles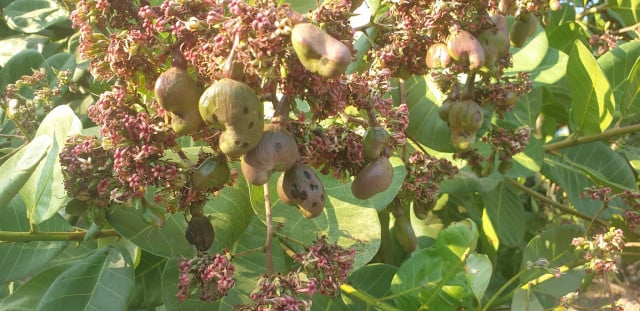 November 11, 2020 7:14 AM