Activist charged with incitement over Kem Ley T-shirt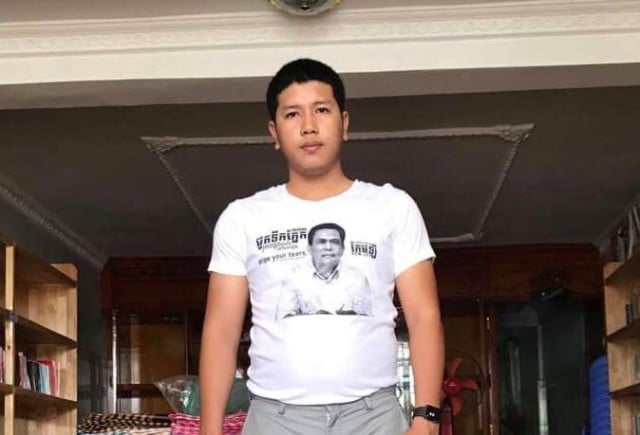 Reiya's lawyer said his client was simply exercising his freedom of expression

PHNOM PENH--The municipal court on Thursday charged a Cambodian man for incitement when he tried to sell T-shirts bearing the portrait of the slain political commentator Kem Ley.
Kung Reiya, a former activist of the now disbanded Cambodia National Rescue Party, had promoted the T-shirts, which also have Kem Ley's inspirational words printed on it, on his Facebook page to mark the third anniversary of his assassination.
He was arrested by the police on Tuesday night and later charged by the court with "incitement to commit offense or disturb social security" under Cambodian criminal code.
On Wednesday, a small group of Cambodian activists attempted to lay a wreath at a Caltex petrol station in Phnom Penh, where Kem Ley was gunned down on July 10, 2016.
They were dispersed by the police, who arrested several people, including Chum Hour and Chum Hout – the twin brothers who were deeply involved in Kem Ley's social projects. The pair were released later.
Sam Sokong, Reiya's lawyer, said his client was simply exercising his freedom of expression.
"As a matter of evidence and fact, there was no incitement offense of any sort committed. It was just a normal business of selling T-shirt with Kem Ley's portrait and sayings on it. It is just a freedom of expression," Sokong told Thmey Thmey.
Reiya used to serve one year and a half imprisonment over a Facebook post calling for a color revolution in Cambodia. He was released in February 2017.
Sok Eysan, the spokesman of the ruling Cambodian People's Party, accused Kem Ley's supporters of trying to cause social chaos by politicizing his death.
"Wrongdoers like Kong Reiya and some other, who want to be famous, have to be arrested," Eysan said in his Telegram post.
On Tuesday, 24 non-government organizations issued a joint statement renewing their call on the Cambodian government to establish an independent and impartial commission to investigate Kem Ley's assassination.
"Kem Ley's killing remains an alarming reminder of Cambodia's culture of impunity in cases of apparent enforced disappearances, killings and other forms of physical and legal harassment of human rights defenders, labor leaders, monks, journalists, members of the political opposition and other individuals critical of the ruling regime since the 1991 Paris Peace Accords," the NGOs' statement read.
Related Articles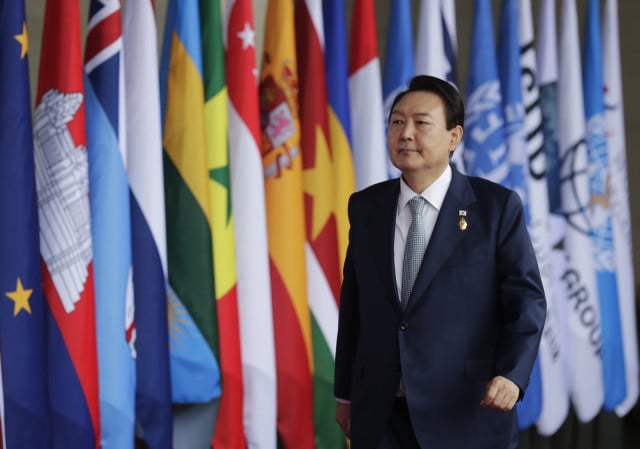 November 29, 2022 3:09 PM