Activist Jailed on Forest Crime Charge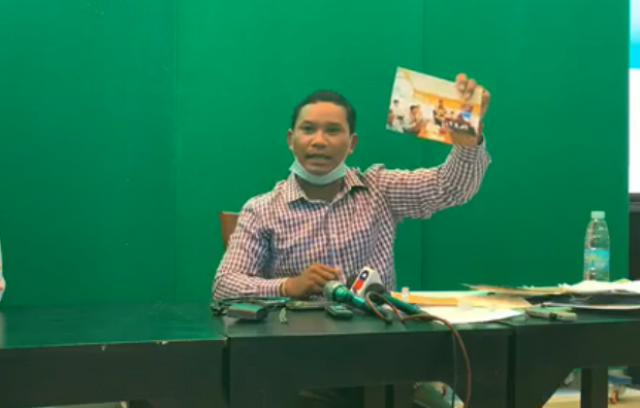 Defendant had sued officials for land offences
PHNOM PENH--Environmental and land activist Chhorn Phalla, who has taken court action against several officials over forest crimes, has been jailed for five years on charges of clearing state forest land.
Phalla was sentenced by the Ratanakkiri Provincial Court on Nov. 10. His lawyer, Sam Titseyha, expressed regret that the forest protector had been convicted of deforestation and said he had lodged an appeal.
His client's sentence would make other people reluctant to participate in protecting natural resources.
"He is a person who is willing to sacrifice his own time and money to protect the land and natural resources for future generations," he said.
Phalla, 42, was arraigned on charges of clearing, encroaching, and clearing more than 60 hectares of state land.
Titseyha denied that his client had the land.
Forest activist Heng Sros said he did not know if the court had any specific evidence to charge forest protectionists or environmentalists.
He said forest protection activists were not greedy, however, the government seemed to be trying to prosecute them even though they had not cut down the forest or committed any such act.
"We all love natural resources, the environment, the forest. We do not want to see any deforestation," he said.
"The Cambodian courts will work independently and give a fair trial," he hoped.
Phalla had previously sued several officials in court over encroachment on state public land and forest crime in the area. He was arrested on September 20.
Related Articles