Activist Rong Chhun Released from Prison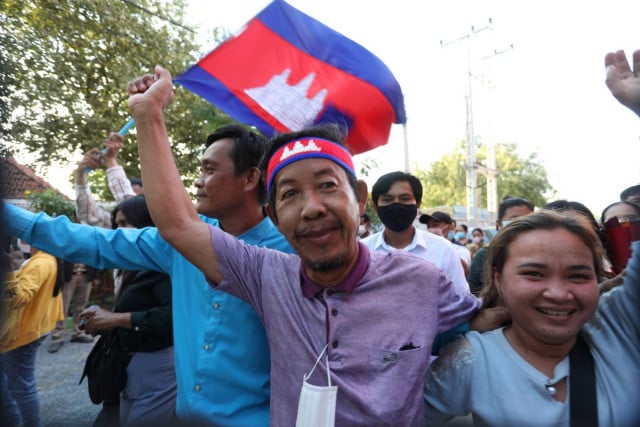 Longtime labor rights activist Rong Chhun, who was jailed last year for investigating land disputes along the Vietnamese border, has been released on probation and vowed to continue his work
PHNOM PENH--Labor rights activist Rong Chhun was released from prison on Nov. 12 after the Court of Appeal suspended part of his sentence. Chhun was among at least 10 activists who were released over the course of Friday, but the driving force for the mass release remains unclear.
Chhun was arrested over a statement he made in July 2020 about alleged land loss near the Cambodia-Vietnam border after he visited and spoke to local residents.
A court ordered his detention in August last year.
The Appeal Court upheld his conviction and sentence of 24 months. However, it reduced his time in detention to 15 months and 11 days with the remainder suspended with probation for three years.
His newfound freedom comes with caveats though, he will remain on probation for three years and will need to update the courts if he moves house, changes job or seeks to leave the country. It is likely he will continue to be monitored by authorities as has been seen in the cases of high profile political prisoners.
Chhun said that Cambodia's justice system is a systematic tool for powerful people and so it can't deliver justice for him or anyone else.
"They draw a circle for us to walk, so there is no real freedom and human rights respect in our country, we can't do social work," he said. "They jailed me for 15 months and 12 days and released me under the court's supervision, it's an injustice and that it is a threatening message to other activists and advocates in Cambodia.
"We are disappointed in the Phnom Penh authorities who arrest human rights and environmental activists, especially the former CNRP [Cambodia National Rescue Party] political activists," he said.
He urged the judge to drop all charges against the activists once they are released, saying that his ordeal has been unacceptable. He said he was detained and now will live under judicial surveillance simply for seeking a solution to problems at the Vietnamese border.
As long as human rights are abused and freedom restricted in Cambodia, he said, he will continue his work.
Defense lawyer Sam Sokong welcomed the decision but he regretted that the court had not dropped all the charges and that Chhun still faced restrictive conditions.
Sokong said retention of the charges and the imposition of conditions made it possible for the court to summon Chhun at any time.
The court ordered Chhun to pay 2 million riel ($500) in fines to the state.
Meanwhile, the Court of Appeal modified the sentences of CNRP activists Sar Kanika and Ton Nimol. Both had been convicted of incitement to cause serious chaos to social security for protests calling for Chhun's release.
The court said Kanika should serve 15 months and 5 days in prison and Nimol must serve 14 months and 24 days in prison, with the remainder of their 20-month sentences suspended. The pair were put on probation for three years.
They are subject to a host of restrictions such as not associating with each other and informing a prosecutor of any change of address or occupation.
The court also upheld the order for the two activists to each pay 2 million riel ($500) in fines. In addition, Chhun, Kanika and Nimol were ordered jointly to pay 440 million riel in damages to the Cambodian Border Affairs Committee plaintiff.
A number of other political prisoners, Khmer Win Party president Suong Sophorn, Hun Vannak, and Chhoeun Daravy were also released on Friday.
While some 14 activists are expected to be released in this latest wave, there remain untold numbers of political prisoners in Cambodia's notoriously overcrowded prisons.
Related Articles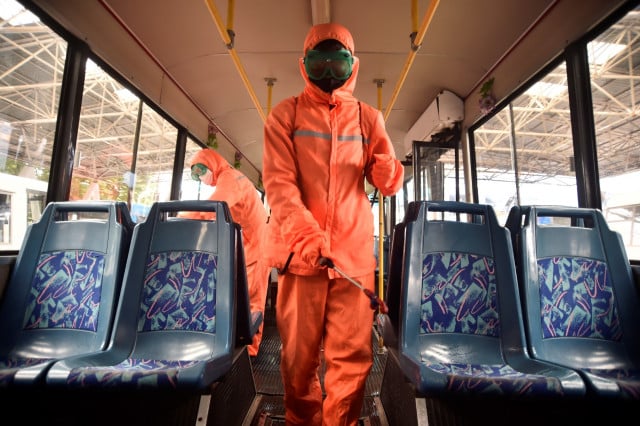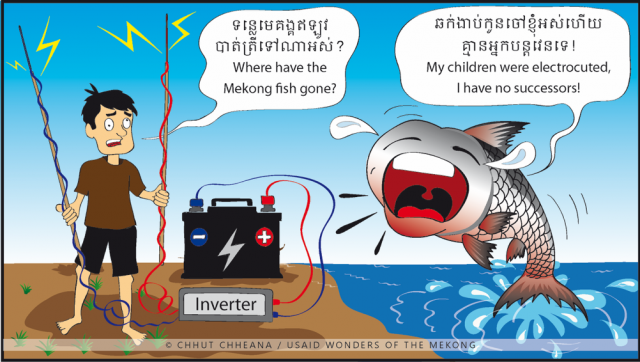 September 27, 2020 5:06 AM