Activists to Government: "Turn Intentions into Action" on Women's Rights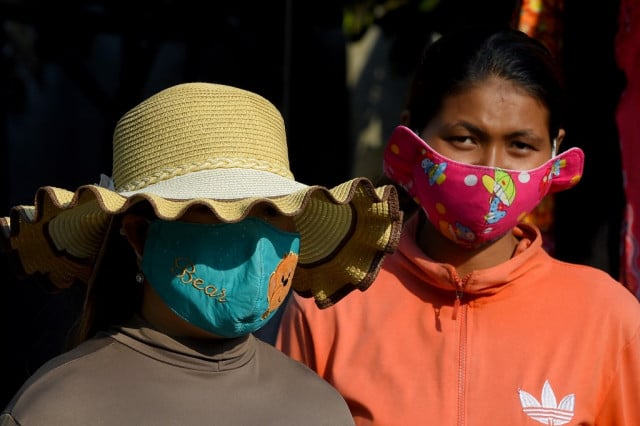 Phoung Vantha
March 8, 2021 10:20 AM
On March 8, 2021 the world celebrated International Women's Day and politicians across the globe have spouted rhetoric and platitudes, but activists in Cambodia are demanding concrete action.
PHNOM PENH--The Cambodian government, on March 8—International Women's Day—voiced support for the advancement of women's rights, but rights advocates have warned that women and girls often face a disproportionate brunt of governmental repression and social stigma.
Prime Minister Hun Sen said that since the day of liberation on January 7, 1979 until now, his government has always paid attention to the promotion of women, even touting the slogan "Women are the backbone of the national economy."
"Please support the policy of gender equality to create opportunities for women and girls to participate fully and benefit from the social and economic development of the nation in all generations and into the future," said Hun Sen.
Prior to the COVID-19 pandemic, estimates of women working in garment factories ranged between 700,000 and 800,000. Indeed, some 65 percent of businesses are women-run, but almost all are microbusinesses, according to the International Labor Organization (ILO). As such, men are still typically regarded as the head of the household—even though women often endure more of the work needed to maintain their households.
The ILO also noted that women take care of more than 90 percent of Cambodia's unpaid work—household chores, cooking, child-rearing and so on, meanwhile the Equal Measures 2019 report on gender equality progress ranked Cambodia as 96th out of 129 countries studied.
The lack of progress in gender equality mirrors the lack of representation women enjoy in government. According to the Ministry of Women's Affairs, just 20 percent of the National Assembly were women in 2018, while 18 percent of senators were women in 2019, but just one of the 10 deputy prime ministers is a woman and only three ministries are headed by women.
Chak Sopheap, executive director of the Cambodian Center for Human Rights, said that violence against women remains a daily reality for countless women in Cambodia, whether it is domestic violence in the home, violence perpetrated in the workplace, or institutional violence committed by state authorities.
Women human rights defenders who sacrifice their family life and income to defend the rights of others face intimidation and judicial harassment, often resulting in arrest or imprisonment, she added.
She said that the government has made positive statements about its commitment to gender equality, but now it must turn its intentions into action and instigate change so that by the next International Women's Day, Cambodia can celebrate true progress for women's rights.
The number of women who face jail as they stand up for their rights is growing, according to a report from local rights group LICADHO, who stated that the government is jailing human rights defenders to silence peaceful activism.
The report said that all of these women have faced deplorable prison conditions and urged the government to fulfil its responsibilities in providing sanitary conditions for prisoners, along with following best practices laid out by both domestic and international laws.
In July 2020, a growing number of women human rights defenders have been jailed in an effort to silence their peaceful activism. Among these are Sar Kanika, Chhoeun Daravy and Eng Malai, who were each arrested after peacefully calling for the release of jailed unionist Rong Chhun.
Daravy was dragged into a van by her hair during her arrest, which she recently shaved off to highlight the injustice of her continued imprisonment, LICADHO said
Likewise, on Sept. 3, 2020 environmental activists Long Kunthea and Phuon Keoraksmey, together with activist Thun Ratha, were also put behind bars for planning a one-woman march over concerns about the selling-off of Boeung Tamok lake in the capital's north.
Each woman has been charged with incitement and faces up to two years in prison if found guilty. These women are still in prison, enduring abysmal conditions alongside thousands of other women and girls, LICADHO added.
On International Women's Day, LICADHO called for immediate improvements to the conditions faced by women and girls who are detained in Cambodia's disastrously overcrowded prison system.
General Department of Prisons spokesman Nuth Savana said that that the government recognized the overcrowding in prison. However, he said that the building and cells for women is not as crowded as the building or cell of men.
"[Women's detention centers] are cramped, but not as much," he said.
He said that currently, there were more than 39,000 inmates, of which only more than 2,500 are women, accounting for about 7 percent of the total. According to the report, of the more than 2,500 women in detention, 70 percent were involved in drug offenses.
He said that only Correctional Centre 2 (CC2) at Phnom Penh and Siem Reap were overcrowded due to the increase in the number of female inmates, but other prisons in other provinces were not overcrowding.
The imprisoned women and girls are the priority group for food.
"We are doing it, but cannot do it as immediately as we want," Savna said.
Related Articles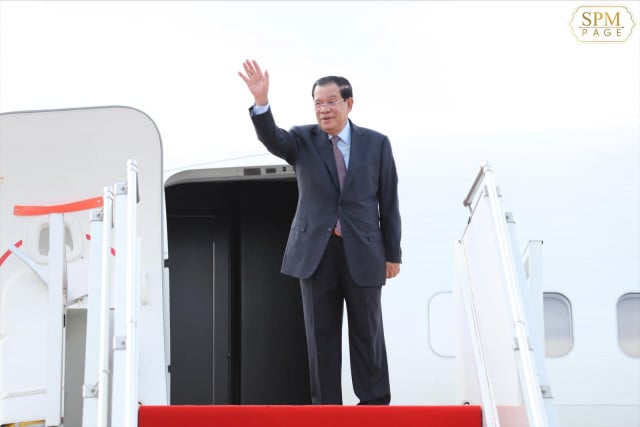 September 21, 2022 2:01 PM