ADB Pledges $30M to Boost COVID-19 Response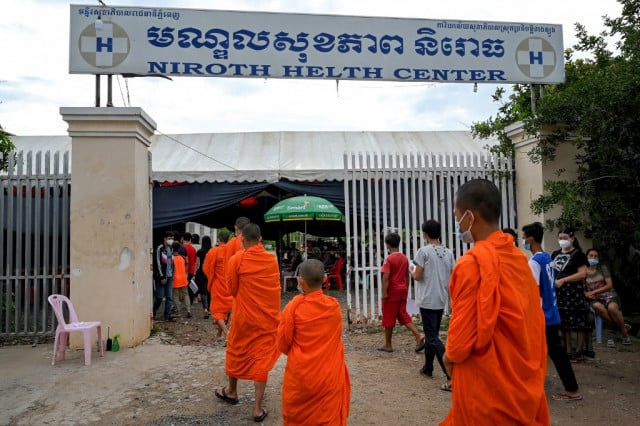 Cash will support hospital labs and infection control
PHNOM PENH--Cambodia is set to receive $30 million from the Asian Development Bank (ADB) to boost its public health response amid the COVID-19 pandemic.
The funding consists of a $25 million loan for the Greater Mekong Subregion Health Security Project and a $5 million grant from the Japanese government.
The $25 million will support laboratory services and infection control at 81 provincial and district referral hospitals.
"It will improve disease surveillance and response systems, COVID-19 outbreak management, and contact tracing at central, provincial, and district health agencies," the ADB said on October 8.
The $5 million, funded through the Japan Fund for Poverty Reduction, will include cash for new equipment such as ambulances, oxygen plants, and oxygen therapy devices, as well as health staff training in COVID-19 clinical care.
This will contribute to improving emergency care at 14 provincial hospitals.
ADB senior social sector specialist Rikard Elfving said Cambodia, like other developing nations, had been hampered by the pandemic, which threatens the country's poverty reduction and human development efforts.
He said the funding project will be critical in helping Cambodia bolster its public health system and capacity to respond to the virus spread.
"The project will strengthen the public health system in preventing, detecting, and responding to COVID-19 and other emerging public health threats, mitigating health and social impacts and indirectly contributing to poverty reduction," Rikard said.
The funding also is expected to address social issues deriving from the pandemic by training hospital staff to identify and support people affected by gender-based violence and mental health issues.
Cambodia has been hit hard by the COVID-19 pandemic, and its social and economic sectors have been threatened by large-scale community transmissions driven by highly contagious variants.
As of October 8, Cambodia recorded 114,351 confirmed cases and 2,459 deaths. Meanwhile, the country has continued to gear up its vaccination drive. More than 11 million people have received both vaccine doses, roughly 84 percent of the population as of October 7.
Related Articles