African-Led Club Seeks Professional Football Glory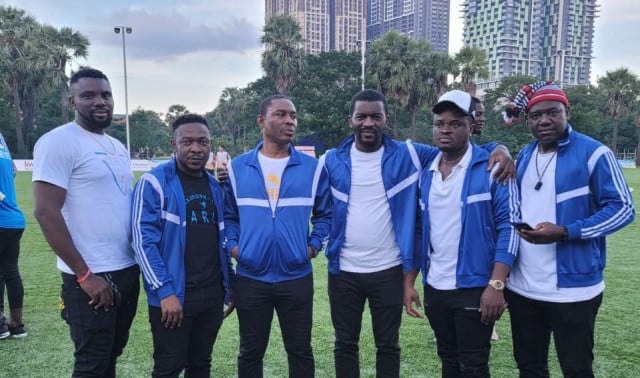 PHNOM PENH – Nigerian-led football club Ambassador FC is aiming to register as professional in the future, its chairman says.
The club launched its merchandising products on Dec. 18 to mark the end of the year.
It was formed mostly by Nigerians in Cambodia as a recreational outfit and is looking to join the professional ranks, chairman Chukwuemeka Christain Orji said. They hoped also to build their own stadium soon.
"We have been taking part in several leagues and tournaments including the recently concluded KW League and our goal is to be able to develop players, both Khmer and African, that can grow to become stars in the future," he said.

Awards were presented to notable members of the club for their patronage during the season.
Related Articles