After COVID-19, Ecotourism on the Rise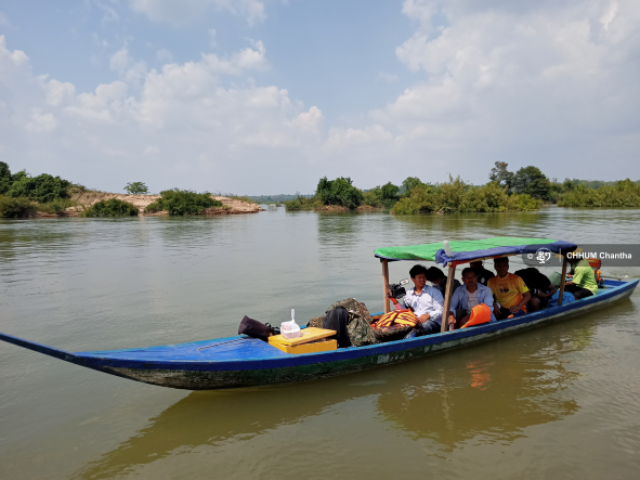 A $54 million World Bank initiative aims to develop ecotourism in Cambodia, a trend that has been growing in popularity over the years
PHNOM PENH – It takes more than the heavy rains of the early rainy season to stop Thina from going camping. At the end of May, him and a bunch of friends went for their usual monthly nature trip, riding a little more than two hours from Phnom Penh to reach the forested landscapes of the Kirirom National Park.
"Nature is beautiful, we are all alone on top of the mountain, only surrounded by green. Though it's not the sunniest time of the year, the sounds of rain and wind are stunning," says the 29-year-old long-time Phnom Penh resident.
Thina and his friends started to enjoy nature-related trips in the middle of the COVID-19 sanitary crisis. While crowded places became no-go zones and most of their usual urban leisure spots had to close, they understood the vastness of the wild could offer a better option to keep enjoying life. "We get to see the best sunsets and sunrises," he says.
But Thina's attraction to nature actually started a few years ago, when he stayed two days in Chi Phat village, one of Cambodia's first community-based ecotourism (CBET) sites, located in the heart of Koh Kong province.
"It was awesome," he remembers. "I could really discover local communities' way of life, trekking on their tracks across the jungle, eating their food, which is different from what I'm used to … I'd like to go back to other community-managed sites as they bring a very rich experience, though I didn't have the opportunity yet".
Like Thina and his friends, the interest for nature-based trips and ecotourism is quickly rising in Cambodia. While COVID-19 deprived the country from its usual seven to heigh millions of international visitors for the past two years, ecotourism is now considered as being the next development focus for the heavily impacted tourism industry–which represented around 20 percent of the Cambodian GDP in 2019.
Although it doesn't have an official definition, ecotourism refers to nature-based activities, such as birdwatching, fishing, camping, hiking, kayaking, ziplining, and adventure tourism in natural areas, with a focus on limiting as much as possible one's impact on the environment.
"With its still existing primary forests, Cambodia has a real potential to become an ecotourism destination, especially after COVID-19," says Nick Ray, writer of Cambodia's Lonely Planet guides with an extensive experience in the Cambodian tourism industry. "By focusing on ecotourism, Cambodia can expect to become a 'stand-alone' destination and not only an 'add-on' for international tourists coming from Vietnam or Thailand who only visit Angkor Wat."
Backing up this idea, the World Bank launched in 2019 the Cambodia Sustainable Landscape and Ecotourism Project (CSLEP), a $54 million initiative aiming at improving the management of Cambodia's protected areas and promoting ecotourism in the country.
Spanning seven provinces, from the Cardamom mountains (Koh Kong and Kampong Speu provinces), to the Tonle Sap flooded forests (Battambang, Kampong Chhnang, Kampong Thom and Pursat provinces) and around Phnom Kulen (Siem Reap province), CSLEP is the World Bank's largest investment in Cambodia, with a closing date set on Dec. 31, 2025.
"With such a scope and scale, there is a chance to put ecotourism at the center of Cambodia's tourism offer in the coming years," says Ray.
So far, CSLEP has identified 16 sites in these provinces to be developed as ecotourism areas, targeting both international and local travelers. Money will be invested in developing trekking and cycling tracks, training local communities to hospitality, waste and litter management, and improving the access to these remote areas.
"Cambodia is a small country but has a great potential for ecotourism, with large untouched forests and communities who can make the connection between the visitors and nature," says Ray.
According to data from the Ministry of Tourism, ecotourism is indeed on the rise in the Kingdom, especially thanks to local visitors as Cambodian borders stayed closed for almost two years.
While ecotourism zones (defined as the four eastern provinces of Kratie, Stun Treng, Ratanakiri and Mondulkiri by the Ministry of Tourism), saw a decrease of nearly 95 percent of foreign visitors between 2019 and 2021, it declined 'only' by a third among local visitors during the same COVID-hit period, sustaining tourism activities in eco-friendly areas.
The trend towards more ecotourism is also confirmed on the long run. According to data from the Ministry of Tourism, these same four provinces received 4.8 percent of total Cambodian visitors in 2016, but saw their share increase to 9.4 percent in 2021, with a slight improvement in 2019 and 2020.
"Because of COVID-19 and the limited options to travel abroad due to the closure of borders, every Cambodian has experienced a form of ecotourism, getting to discover their own country," confirms Nick Ray.
At the very core of ecotourism lays local communities. They offer both hospitality to visitors and protection to nearby natural resources while receiving tourists brings them an economic alternative to nature exploitation–turning down mostly logging and poaching.
But all ecotourism sites are not equal. The first Cambodian community-based ecotourism (CBET) site was established in 1998 in Yeak Laom Lake, Ratanakiri province, and was then followed by 70 other CBETs across the country. A number that hides disparities in size, management and, in the end, income generated for the locals.
When it comes to the most profitable ones, Kampong Phlok CBET, a floating village located in the outskirts of Siem Reap, takes the number one position, with an income of $300,000 in 2018, according to statistics from the Ministry of Environment. It was followed by Chi Phat and Prek Toal CBETs (located in Koh Kong and Battambang provinces respectively) which recorded more than $100,000 of income the same year.
On the contrary, small-sized and remote CBETs with an obvious lack of online presence and communication saw very limited economic outcomes of their tourism activities. In 2018, at the bottom of the list, Boeung Ka Chhang and Mondol Yorn CBETs recorded an income of $473 and $176 respectively.
Such a low generated income highlights the significant disparities among CBETs: while some are well-organized, with their staff being trained for hospitality, management and marketing, others don't. Such divergence having impacts on the two main goals of ecotourism: nature preservation and poverty reduction. "It is challenging to employ CBET to achieve poverty reduction and livelihood improvement," concludes a 2011 study led by Japanese researchers in Chambok CBET, Kampong Speu province. In 2018, the Chambok site only generated $12,690 of income.
So far, Cambodia also lacks a real legal framework to promote ecotourism and ensure the preservation of the country's protected areas. A National Ecotourism Policy was established in 2018, but it "does not provide comprehensive guidance for ecotourism," points out a World Bank report published in 2020 on the matter.
"Overlap and inconsistency among the three key and relevant laws [protected areas law, land law and concessions law] is inefficient and cumbersome for potential investors and [is] likely to act as a deterrent," the report reads. It also highlights a lack of coordination between the four government institutions – Ministry of Tourism, Ministry of Environment, Ministry of Agriculture, Forest and Fisheries and the National Committee for Coastal Management and Development – having a role to play in the management of ecotourism. "This can result in them obstructing rather than facilitating the development of ecotourism," says the report.
One of the consequences is a failure to protect Cambodian forests, which size was reduced by more than a quarter in the last 20 years. "This lack of protection leads to a degradation of forests and puts Cambodia's biodiversity under threat," notes the World Bank document. "On paper, Cambodia still has a good forest cover but it is under threat in some areas", says Nick Ray, the tourism expert. "Ecotourism has to focus on the best remaining areas, like the Areng valley in the Cardamom Mountains, to protect it and enhance the ecotourism best practices where it can still be done."
Nevertheless, with more than 20 years of feedback since the opening of Cambodian's first CBET in Ratanakiri, ecotourism positive outcomes are no longer to be proven.
One of Cambodia's main success story is Wildlife Alliance's Chi Phat CBET in Koh Kong province. Since its launch in 2007, it turned what used to a dead zone for wildlife and primary forest into a lush greenery area, providing a haven for local species and a sustainable source of income for its inhabitants.
"Thanks to ecotourism, the forest has been preserved," says Sophany Touch, CBET manager at Wildlife Alliance. "Slash and burn agriculture, which was ubiquitous, has been reduced to zero, and illegal forest activities–such as logging and poaching–is maybe 5 percent of what it used to be."
Since the project began 15 years ago, 332 families have been providing hospitality services to visitors, as well as trekking or cycling tours across the jungle, cooking in the forest or boat touring on the Preak Piphot river. "The CBET generated over $1 million of income since it started," says Sophany.
Part of the generated income finances the Community Anti-Poaching Unit (CAPU), a dedicated task force comprised of former hunters who became rangers, patrolling in a 20 kilometers radius around Chi Phat in search of forest crimes. "Since CAPU started in 2013, we removed thousands of snares in the forest," says Sophany.
But ecotourism doesn't only benefit to local communities. Feeling it would soon become a trend among the Cambodian youth, some local travel companies have started to ride the wave of nature-based trips.
Cam Adventure is one of them, offering trekking, camping or hiking services from Phnom Penh to Koh Kong and Kampong Speu provinces. Starting in 2017, the company saw the popularity of ecotourism growing year-on-year.
"90 percent of our clients are young urban Cambodians," says Pann Lysrun, Cam Adventure founder and CEO. "Among them, I would say that 60 percent are teenagers, who want to discover the beauties of their own countries."
As part of the ecotourism industry, Lysrun helps protecting the forests and improving local communities' livelihood, who he relies on to organize his trips. "We are no environment or political activists, only a company whose staff loves nature and want its clients to enjoy nature while helping to preserve it," he says.
Unfortunately, the increasing frequentation of natural sites brings its own set of challenges, particularly when it comes to waste management. "I'm seeing more and more garbage dispatched in base camps and along pathways," regrets Lysrun. "To tackle the pollution down, we don't use plastic and we train our staff and community partners to waste management," he clarifies. "But it seems that human beings can't help but destroy nature."
Thina, the nature and camping lover shares Lysrun views, noticing more and more garbage each time he goes back camping in his favorite spots. "I just don't get why people behave this way. But I want to be optimistic and hope it will change soon," he says, wishing to see more and more Cambodians following the trend towards more ecotourism.
"Nature is beautiful and the more one's gets to know it, the more they will be keen to protect it," he says. "It's up to us to protect the environment, if we want to keep enjoying its benefits for a long time."
Related Articles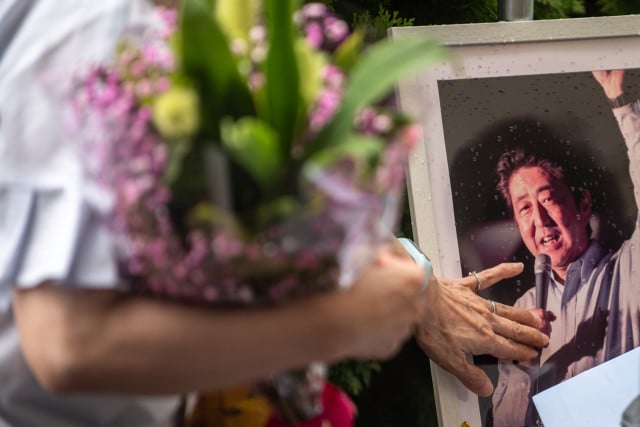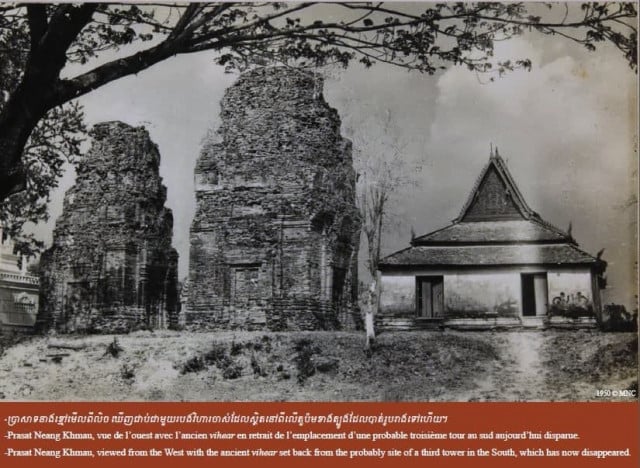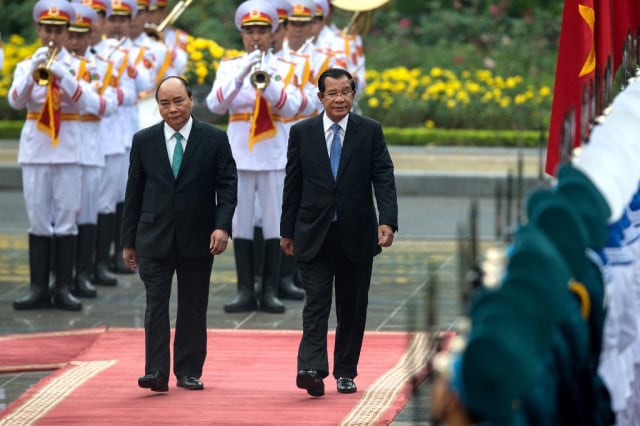 December 16, 2019 12:50 PM