Agriculture Students Applying Internship Skills to Cambodia's Farms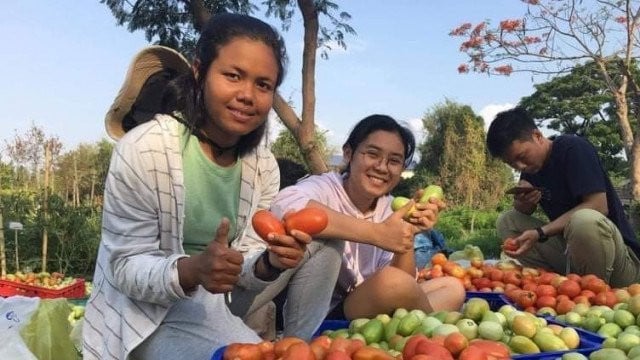 Using the technical skills she picked up while interning in Israel, Nout Lida—23—aims to bolster farming yields and reduce Cambodia's reliance on pesticides by using new pruning techniques
PHNOM PENH--At the age of 23, Nout Lida—a student of agriculture—finished her 11-month internship in Israel and is seeking to apply her skills to develop Cambodia's competitiveness regionally.
Originally from Kampong Thom Province, Lida's passion for farming was cultivated at high school, which eventually led to her gaining a 4-year scholarship from the Royal University of Agriculture in Phnom Penh in 2016. She was then given the chance to go to Israel in 2019.
"Agriculture is important for the nation while not many people choose it as their profession," she said. "Due to its lack of competitiveness, it is a good opportunity for me to learn and really help our society."
Besides the technical skills she has accrued, Lida said it's becoming increasingly important for Cambodian agriculture professionals to understand the relationship between their work and the economy, particularly in terms of actual market demand.
But it was skills picked up from her time in Israel, which she spent learning about grape and tomato pruning, that she hopes to utilize for the development of Cambodia's agricultural sector.
"I'm very happy when I'm doing what I like. When we do what we like and love, we rarely get tired or bored," she said. "Pruning techniques for grapes and tomatoes in our country is less developed. During my trip to Israel, I got to touch on many practical lessons on the techniques provided by qualified professors and the school. This skill therefore will be a crucial contribution to Cambodia's agriculture."
Between her stipend and exposure to developed agricultural practices, Lida said the internship was a fruitful experience.
Returning to Cambodia, Lida shared the knowledge gained from her internship in Israel with her peers and juniors about plant pruning techniques.
Lida applied her experience of pruning tomatoes in Israel to practice with her own experiment pruning eggplant rootstocks in the laboratory at Royal University of Agriculture.
"This pruning experiment makes tomatoes more resistant to diseases, reduces the use of pesticides, increases weather resistance and increases yields," she said.
The success of her experiment led to her bachelor's degree dissertation which she is now waiting to defend. In the meantime, Lida has taken a job exporting Kampot pepper to Japan and supplying vegetables for Cambodia's domestic market.
After graduating from the Royal University of Agriculture, she plans to apply for a master's degree in the same field abroad.
"I want to gain further knowledge so that I can greatly contribute to helping Cambodian farmers. I do not halt my education after obtaining a bachelor's degree because there is no end to my studies," Lida said.
In addition, Lida intends to start her own business in the agricultural sector to directly participate in the development of the Cambodian sector through her knowledge, skills, and work experiences.
"When I have the ability to start my own business, I plan to start a farm growing different crops," she added. "Especially, I want to create a community with the participation of farmers to share my knowledge and experiences. Farmers can apply the new knowledge to their own land and I will find markets for them to sell to."
On Oct. 13, 2021, Veng Sakhon, Minister of Agriculture, Forestry, and Fisheries said that all interns in Israel have a good opportunity to develop their abilities through theoretical studies and hands-on internships in laboratories, processing plants, fruit and vegetable plantations, experimental nurseries, and modern farms related to agriculture.
"Cambodia can achieve its vision for 2030 and 2050 [become an upper-middle-income country by 2030 and a high-income country by 2050] as long as we have human resources in all areas of agriculture, who are full of potential, knowledge, skills, experience, and participation from all stakeholders," he said on his Facebook page.
Sakhon advised agricultural students who are preparing for internships in Israel or other countries to study hard to improve themselves to become outstanding and valuable students for their own benefit, especially the society as a whole after returning to the nation.
Ngo Bunthan, Rector of the Royal University of Agriculture (RUA), said from 2008 to 2020, the university sent more than 1,000 agricultural students to Israel for internships. In October 2021, Cambodia will send nearly 200 more agricultural students to internships in Israel.
"Returning students are usually dispersed according to their career choices," he said. "Some have set up their own startups to trade agricultural products or provide agricultural services. Some also work in private companies, especially Israeli companies, while some work in the government institutions.
Related Articles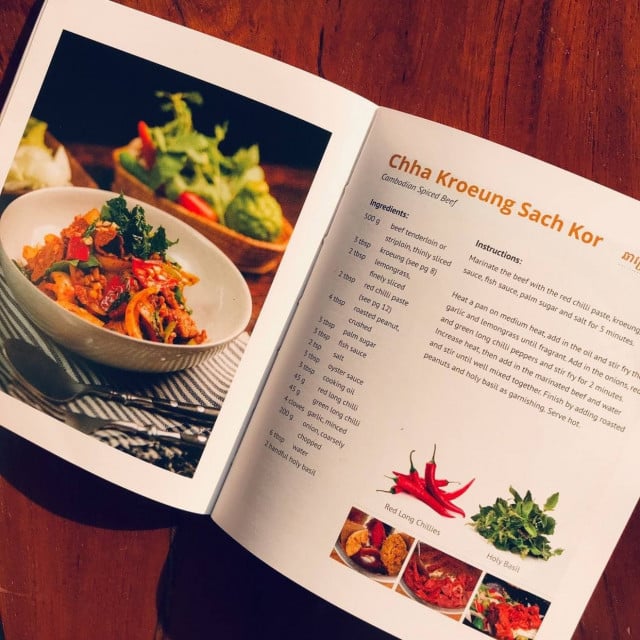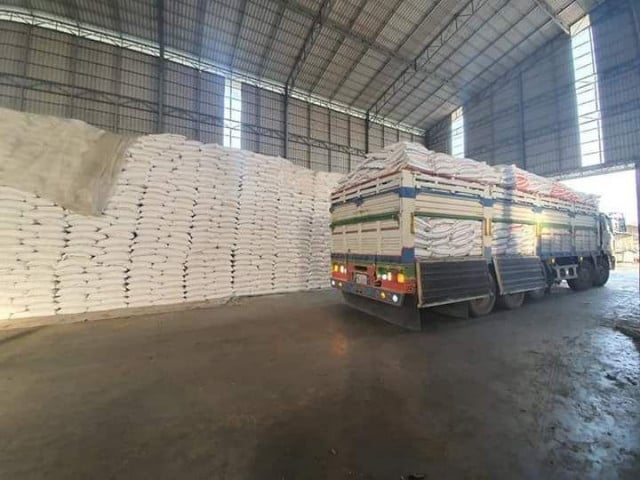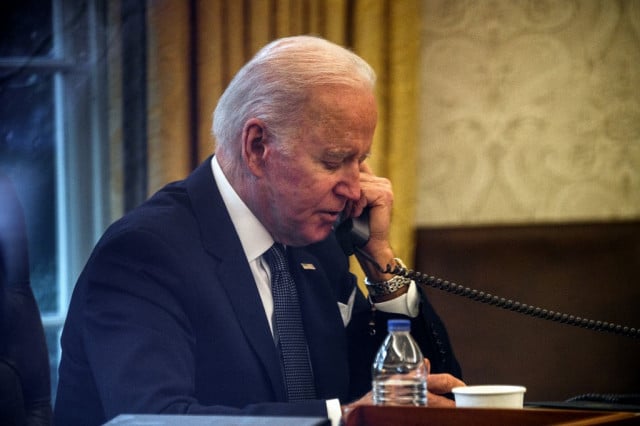 December 10, 2021 9:09 AM