Air Quality Reaches Unhealthy Levels in Phnom Penh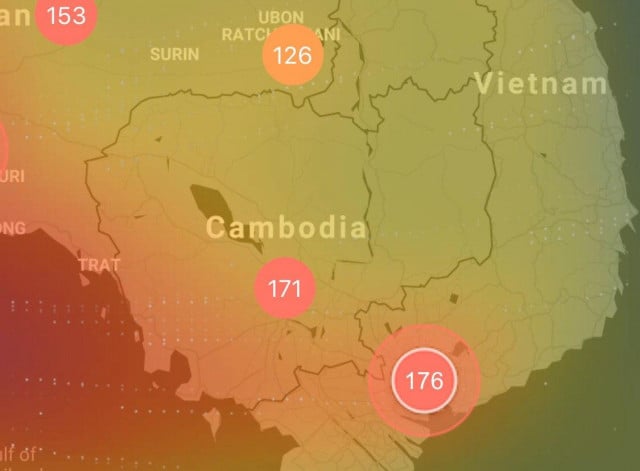 PHNOM PENH--The Ministry of Environment said Friday on its Facebook page that air quality in Phnom Penh had not yet reached levels considered hazardous to people's health.

According to the air-quality monitor AirVisual, air quality in Phnom Penh was at PM 2.5 at 2 pm Friday, which was considered unhealthy and exceeding safe levels.
The ministry said that its staff was monitoring the situation and would keep people informed.
An unhealthy haze continues to plague Bangkok and other cities in the region as well.
Related Articles