Alarm sounds for Mekong levels in Cambodia from Wednesday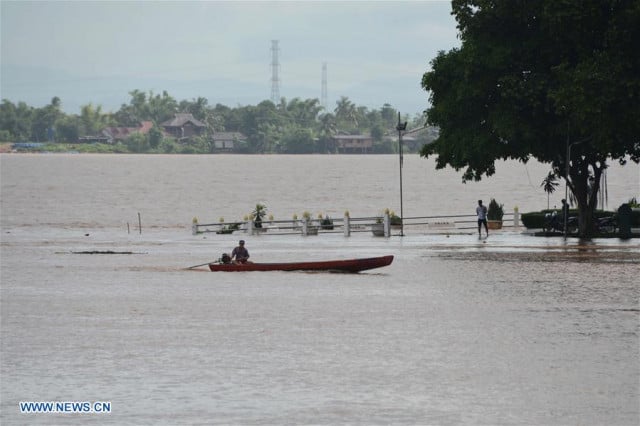 Thmey Thmey
September 3, 2019 9:29 AM
PHNOM PENH - Mekong water levels are forecast to rise to alarm stages in Stung Treng, Kratie and Kampong Cham this week, according to the Mekong River Commission (MRC).

The latest forecasts by the MRC's Regional Flood Management and Mitigation Centre in Phnom Penh also showed the Mekong bursting its banks further upstream in Khong Chiam in Thailand and Pakse in Laos from Wednesday.
Water levels observed in Stung Treng between Wednesday last week and 7 a.m. on Tuesday morning (blue) and forecasts for the next five days (red). The thick yellow line represents the alarm stage in Stung Treng while the thick red line is the flood stage (Source: MRC)


In Cambodia, alarm stages are forecast from Wednesday for Stung Treng, from Saturday for Kratie and from Sunday for Kampong Cham. By Sunday, water levels in Stung Treng are forecast to be approaching the flood stage.
Further downstream, water levels on the Bassac River are seen reaching the alarm stage in Koh Kel in Kandal Province on Saturday, the MRC forecast showed.
In its weekly flood report released Tuesday, the MRC said water levels in Stung Treng, Kratie and Kampong Cham had rise "significantly" by as much as 1.14 metres due to heavy rains from Typhoon Podu last week.
Water levels in Cambodia are forecast to rise a further 0.11 to 0.67 metres in the Mekong, Tonle Sap and Bassac rivers from Wednesday to Sunday, the commission said.
Related Articles