Alcohol Poisoning Suspected as Ten Die in Pursat Province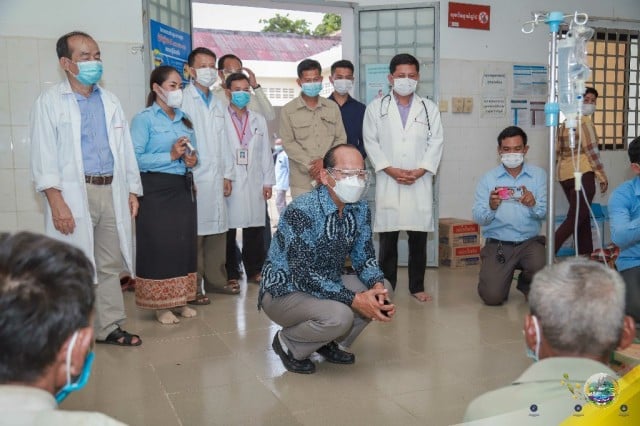 Wine merchants questioned and others linked to wine sought
PHNOM PENH--At least 10 people have died and 100 people taken to hospital with suspected alcohol poisoning in Pursat province.
Chan Sokha, director of Pursat Provincial Department of Health said the cases, in which the death toll rose to 10 on June 2, occurred on May 30 and at a funeral on June 1 in Krakor district.
Of the 100, 60 people have returned home and more than 40 are being treated at Pursat Provincial Referral Hospital, Sokha said.
"Some people told us that they consumed a little of the wine about 72 hours earlier and they did not have any symptoms so we allowed them to go home," he said.
He said that authorities are looking for other people who have been linked to the wine.
Sokha could not confirm the exact cause as doctors had taken samples to the laboratory to analyse.
Krakor District Police Inspectorate officer Colonel Em Run said authorities had arrested and questioned a couple of wine makers.
This case follows incidents in Kampong Trach district of Kampot province when 10 people died and in Lvea Em district of Kandal province when 12 people died from drinking wine containing between 7.3 percent and 12 percent toxic methanol.
Consumer Protection Competition and Fraud Repression Directorate-General said that from 2016 to 2020, there were four alcohol poisoning cases in Pursat, Kratie, Banteay Meanchey and Kampong Chhnang, resulting in 28 deaths and many more victims.

Additional reporting by Phoung Vantha
Related Articles