An Agriculture Graduate's Dream Leads to Hydroponic Farming in Siem Reap Province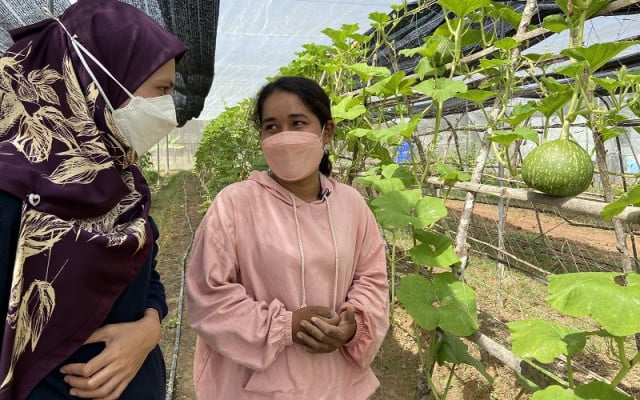 Her project is part of efforts to grow quality products, eventually reduce the country's dependency on imports, she said
SIEM REAP--One of the joys in life is living your passion, being able to do what you have always dreamt of doing. In the land of Siem Reap Province, a place where Cambodia's history and stories unfold, the passion of a recent graduate is burning bright.
Mot Say, a graduate from the Royal University of Agriculture in Phnom Penh, is working on a sophisticated agricultural project as part of "The Together Project" in Siem Reap Province. She is growing produce on her farm while experimenting with numbers of farming techniques such as hydroponics and greenhouse that she learned at university.
The Together Project was launched in 2020 as part of the NGO Rural Schools Support Organizations to help feed people who lost their jobs or sources of income during the pandemic. The project has expanded into supporting sustainable and long-term farming projects.
If people were to visit her farm, one of the things that would first capture their attention is the white, flashy and huge "net garden." Spreading over 841 square meters, this garden is covered with white net to protect the plants from the troublesome insects as well as to break down the persistent army of rain droplets.
Inside the net garden is where the magic begins. Flowers, plants, and greenies are blossoming as people walk along the rows and rows of vegetables. There currently are beans, tomatoes, asparagus and pumpkins, Say said.
She previously experimented with other vegetables she no longer grows, she said. "It did not give us the quality of produce that we want to see," Say explained. "On the other hand, pumpkins turned into an unexpected and yet successful result. We first thought it would not bear us fruit because it is a Japanese breed. Fortunately, we pollinated the stamen and pistil together first before planting it."
For her entire farm, Say relies heavily on natural fertilizers such as cow and chicken waste. She also plans to raise frogs, fish and snails so that she can increase natural fertilizer production from their waste: It is one of her visions to rely less on synthetic fertilizers and more on organic ones in order to contribute healthy produce to people as well as tourists who spend their holidays in Siem Reap Province.
There also is no pesticide for worms or insects in Say's garden as the net acts as a barrier against them. And for more protection, workers who enter must wear masks and gloves so that vegetables can be grown at a much faster rate, she explained.
When asked about some of the basic techniques to grow fruit or vegetables, Say shared a few tips. "First, it depends mainly on the land's condition, whether it is healthy or not," she said. "Secondly, we have to check the environment for insects or pesticides. If we truly understand our surroundings, it is easy to measure the fertilizers needed."


A bumpy start during COVID-19
Bill Morse—a fundraiser for The Together Project—said that, since Say's farm was started during the pandemic, to get to this point had not been easy at all.
As he explained, Say had planned to sell produce to hotels and restaurants in Siem Reap Province. But with so many properties closed due to the absence of foreign tourists during the pandemic, she had to look for another market, Morse said. Say now sells some of her produce in Phnom Penh, he said, but looks forward to seeing large numbers of visitors return to the province.
As for future plans, Morse said that Say intends to get a solar panel system in the near future as electricity is very much needed to sustain the irrigation system of the farm. And solar power is a good alternative in case of power outage, he added.
When asked what message she would like to share with people in agriculture, Say said that she would like to see more farmers seek technical support from experts in the sector in order to increase the quality of their products. "I would like to motivate all the farmers out there to continue growing food despite the indescribable hardships," she said.
They should, Say said, "seek help from professionals and experts or get information in order to increase [production].
"Once our domestic products are prominent, we are less dependent on imports and this gives us the advantage of supporting local products," Say added.


Related Articles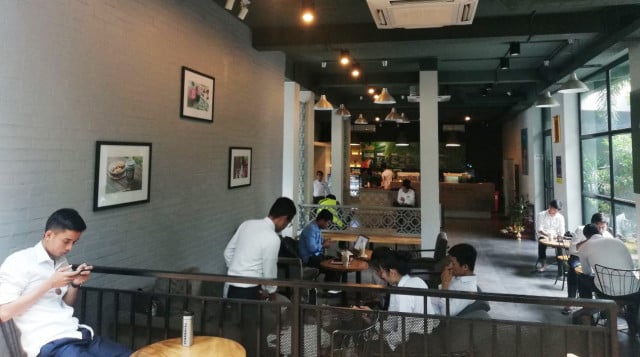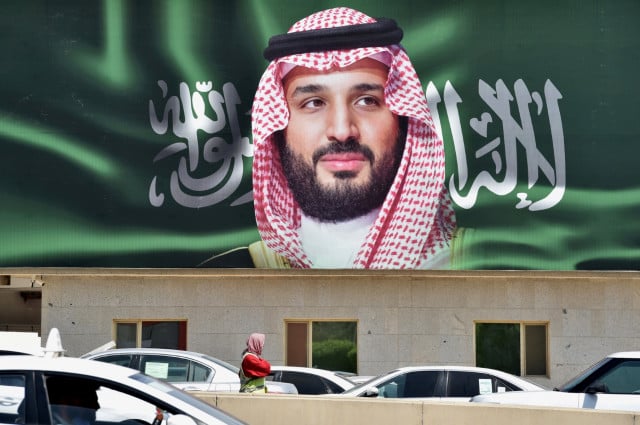 November 18, 2022 5:16 PM