An Artificial Rainbow Is Displayed Outdoors in Phnom Penh to Promote Diversity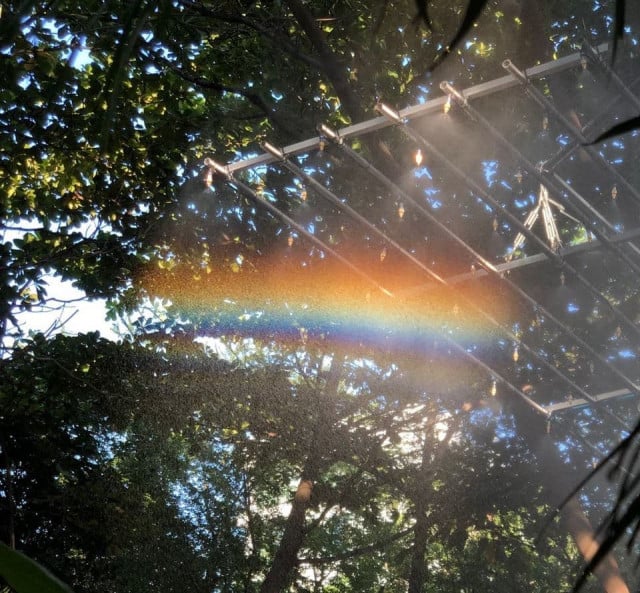 Created by Cambodian artist Vuth Lyno, it can be triggered at will
PHNOM PENH--Seeing a rainbow is always magical. With its array of colors that somehow appear, its impalpable rays of light floating for a brief moment, it signifies peace for some people, new beginnings for others.
And for many, a rainbow has become a reminder that there are people of different cultures, races and beliefs in the world.
This has led Cambodian artist Vuth Lyno to create—or rather to make appear—"Indadhanu," which signifies rainbow in Khmer language, to mark the "I Accept" campaign launched by the LGBT+ community and whose aim is to promote and raise awareness of diversity and differences in society.
"I created Indadhanu because a rainbow symbolizes diversity and unity," he said. "So, like our society, we need different people coming and working together to build a society that is of inclusivity and harmony regardless of sex, sexual orientation, gender identity and expression, culture, etc.
"We are all part of a spectrum of humanity," Lyno said.
The "I accept" campaign was launched on Dec.9 to celebrate the 73rd anniversary of Human Rights Days and especially to promote the LGBT+ population's equal rights to marriage in Cambodia. The campaign is supported by the Rainbow Community Kampuchea (RoCK), the Office of the Canadian Embassy in Cambodia, and Odom Garden.
Lyno who co-runs Sa Sa Art Projects, a long-term initiative whose goal is to support the development of contemporary visual arts in the country ( http://www.sasaart.info ), said that the wide range and coexistence of the rainbow's colors reflect the richness and diversity of a society.
"I want to create an artwork that allows everyone to relate to," he said. "Everyone likes a rainbow. We are all drawn to the quality and beauty of a rainbow: why not build a society like one.
"I want people to be inspired by these values and imagine our society to be one that embraces differences and solidarity like the spectrum of colors of the rainbow," Lyno said.
As he explained, when the components of light, water and air combine under certain conditions, a rainbow appears, which is what prompted him to recreate the phenomenon with the technical support of his colleague and photographer Prum Ero.
"I created a water shower system and a lighting system," Lyno said. "At sunrise and sunset, the sunlight hits the water shower, producing a striking vision of a rainbow."
However, this rainbow can appear at will so to speak. "Indadhanu" is also visible at night through an electric light system. "I created a button that the audience can press to activate the shower and lighting system as they wish," Lyno explained.
The best time to experience a big rainbow is between 3:40 p.m. and 4:40 p.m. as there will be natural light hitting the water shower, creating the spectacular rainbow landscape, he said.
This is the first time that Lyno has created Indadhanu whose installation turned out to involve a long list of technical and other challenges to get optimum result, he said.
"One key challenge was to find the most suitable technical materials and equipment to produce optimum water shower and strong electric light beam," he said. "Making a rainbow visible at daytime is not as difficult as making it visible at nighttime. This requires a good and strong electric light beam."
Still, the team managed to tweak the system and achieve the result with the available resources and within the timeframe, Lyno said.
The audience can interact with the rainbow that is right next to them, not in the sky, which reminds the people of the coexistence of human beings, he said.
"I wanted to create an artwork that allows people to experience a sense of magic and beauty," Lyno said. "By bringing a rainbow from the sky and making it visible in a garden, close to use, I want to make the unbelievable, the unimaginable possible through art."
Lyno, who obtained a master's degree in international development in Australia and art history degree in the United States, has had his artworks exhibited in Cambodia and several countries including Australia, China, Indonesia, the Philippines, Singapore, Thailand as well as Poland.
Indadhanu is on display at Odom Garden through Jan. 9. Located at 160, 158 Norodom Blvd., Odom Garden is open every day to the public from 8 am to 10 p.m.
Around the world, Human Rights Days mark each year on Dec. 10 the signing of the Universal Declaration of Human Rights by the United Nations General Assembly in 1948.
Related Articles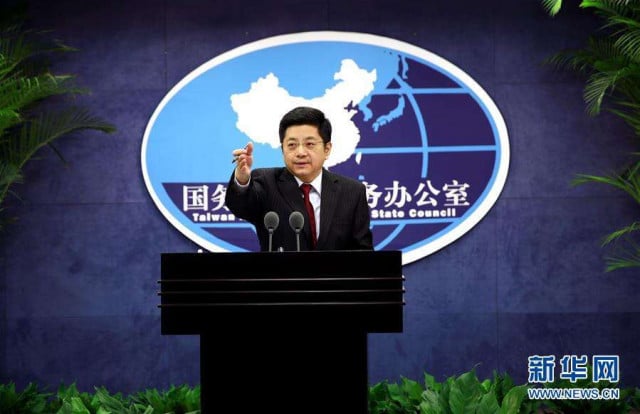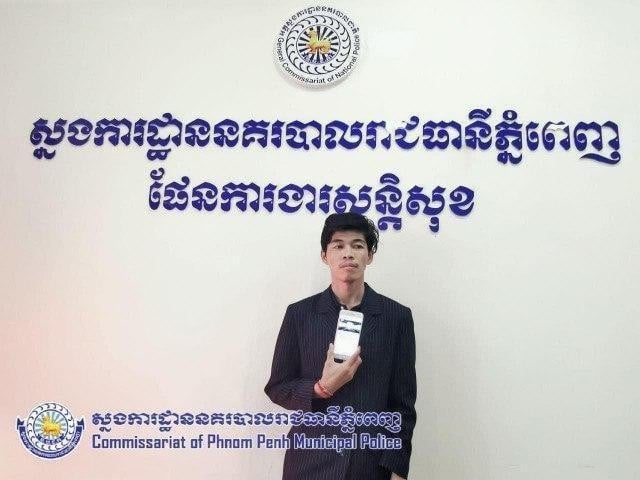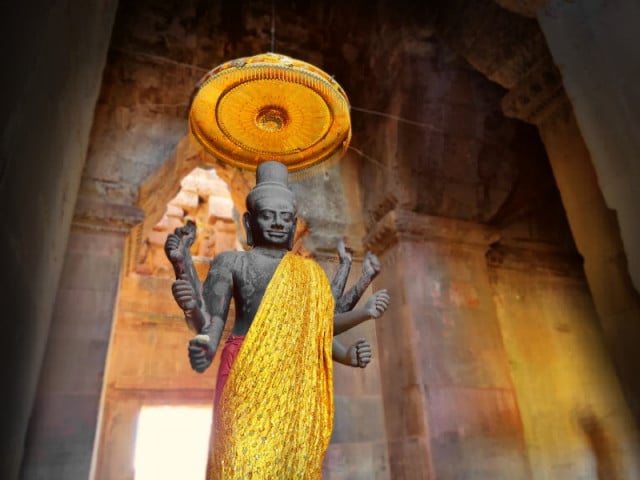 December 30, 2021 12:02 PM