An International-Flight Passenger Becomes Cambodia's Latest COVID-19 Case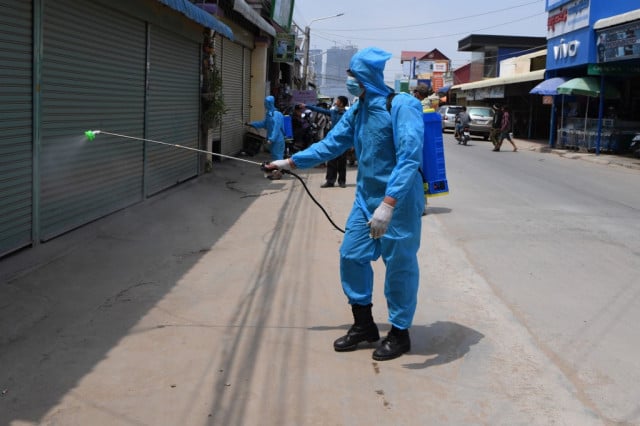 Cambodianess
July 16, 2020 4:38 AM
Although the number of cases is low, Hun Sen says to follow health guidelines

PHNOM PENH--Cambodia Thursday (July 16) reported one new case of 2019 Novel Coronavirus (COVID-19).

"Another COVID-19 case, which was detected on July 15, involves a Cambodian man, 25, whose residence is in Chraing Chamreh commune, Phnom Penh," said Or Vandine, Health Ministry spokesperson, in a press statement.

Vandine added that the patient returned on a plane carrying 94 passengers on July 10. Among them, 15 passengers tested positive on July 12, followed by nine others July 13.

With this latest case, Cambodia's total cases have risen to 166 with 33 patients remaining hospitalized.

These latest COVID-19 cases identified in the country prompted Prime Minister Hun Sen to make another call on the general public to continue being vigilant and strictly practice good personal hygiene—wearing a face mask and washing one's hands regularly.

He also instructed all businesses such as markets and hotels to follow to the Health Ministry's instructions to prevent the spread of the coronavirus.

These new cases detected among people arriving in Cambodia on international flights come as the country has seen a significant increase of international flights over the past weeks.

While mandatory tests followed by quarantine if one of the passengers on a flight tests positive apply to Cambodians as well as foreigners arriving on international flights, additional measures remain in place for foreigners. They include mandatory health insurance coverage for at least $50,000, a fit-to-fly certificate issued less than 72 hours prior to flight departure and a $3,000 deposit to cover the cost of potential expenses.

According to the Johns Hopkins University's Center for Systems Science and Engineering, over 13.5 million cases of COVID-19 have been confirmed globally while the death toll stands at 583,359 as of Thursday (July 16).
Related Articles