Analysts Call for Investigations into Nepotism Allegations in Battambang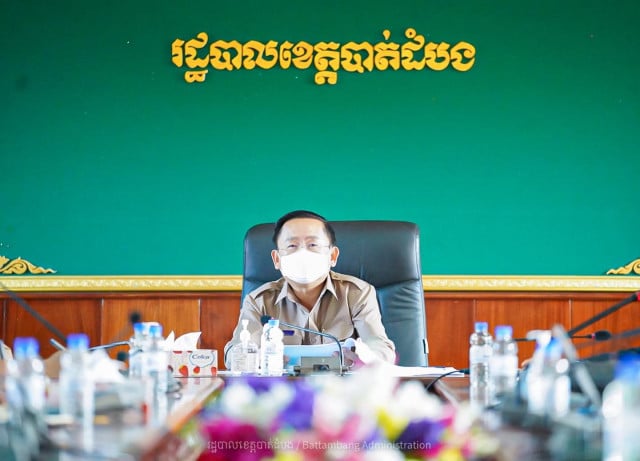 A dispute between a disgruntled civil service and Battambang Provincial Hall played out publicly over social media—analysts have called for an investigation, but the Interior Ministry appears reluctant
PHNOM PENH--Nepotism and favoritism in public institutions urgently need to be addressed to stamp out corruption in Cambodia and ensure that government is competently staffed, social observers have warned. Allegations of favoritism in government need to be investigated thoroughly, they added.
"In the public services, we see nepotism has become a common tradition among civil servants," said Yong Kim Eng, a president of the People Center for Development and Peace.
This kind of corruption, which Kim Eng said is prevalent today, is comparable to that of previous governments, but Kim Eng said he feels the current crop of officials are more partisan today than they were previously.
A lack of transparency in the recruitment process of civil servants has long led to accusations of favoritism, conflicts among officials and resentment that hampers the provision of public services, he added, noting that when they are exposed, these issues further damage public trust in government.
"If we start thinking about favoritism, it will make the lower-level officials who are also capable of performing the duty more likely to be dissatisfied, which causes disintegration," Kim Eng said. "In the past, some people had been working for a long time, but still, despite their ability, were not promoted because they didn't have patronage."
Cambodia continues to be Southeast Asia's most corrupt country, according to the Transparency International's 2021 Corruption Perceptions Index released on Jan. 25, 2022. Ranked 157 out of 180 countries for 2021, Cambodia's score marginally improved—creeping up from 160 in 2020—but while proving better than North Korea, Afghanistan and Sudan, countries such as Myanmar, Iraq and Russia all scored higher in terms of perceived levels of corruption.
Transparency International Cambodia's Executive Director Pech Pisey said Cambodia's low ranking suggests that the country needs to double its efforts to improve democratic governance, strengthen the rule of law, and expand civic and political space as well as freedom of expression in accordance with Chapter III, Articles 41 and 42 of the Cambodia's Constitution.
But these issues are not theoretical, instead they played out in real-time on Jan. 18 when Ly Dinory, a personnel management officer at Battambang Provincial Hall, posted his letter of resignation on Facebook saying he was sick of dealing with favoritism in the office after two years of being excluded.
Analysts Call for Investigation into Battambang Provincial Hall
"The civil officials must be equally treated. If there is an invitation, all of them must receive it," Dinory said. "We are the same servants, but I have been left out for one or two years. If I am wrong, tell me. Even my Telegram has not been associated with the report team or the absentee group for one or two years."
Battambang Provincial Governor Sok Lu responded saying that Dinory had not been to work regularly for the past two weeks and that he had been absent from work without notifying the unit.
"What does he mean by this? Favoritism in the provincial hall? Does he want them to be partisan with him? Does he want the officials to not work and respect the law? Does he want that or something?" Sok Lu asked.
He said that Dinory did not submit his resignation to the provincial hall. However, Sok Lu said he would accept the letter of resignation without any compromise.
Battambang Provincial Hall then issued a statement on Jan. 19 saying that Dinory had been absent for two or three days and had given him the chance to return to work.
"The provincial administration had issued a first invitation to Ly Dinory to return to work and to give him a chance to correct his mistake. But he did not return to work as invited and also did not ask for information from the unit," the statement read.
Lao Mong Hay, a veteran political analyst, said that neither Dinory's nor the provincial hall's statements could be trusted and that a thorough, transparent investigation was needed in the matter.
"The Ministry of Interior should conduct an independent and impartial public inquiry into the in-group favoritism that Civil Servant Ly Dinory has cited as the reason for his resignation," he wrote on his Facebook page on Jan. 24.
He added such investigation would not only unveil the facts, but also dispel long-held public skepticism on favoritism and nepotism in the government sector.
Yong Kim Eng echoed Mong Hay's request, calling for further investigation to prevent the spread of corruption resulting from constant favoritism and nepotism.
"The ministry should carefully investigate the case because this favoritism and nepotism may have a downward spiral like corruption," he said.
Interior Ministry Declines to Investigate Corruption Allegations
In response, Interior Ministry spokesperson Khieu Sopheak said that Dinory should be investigated for making such accusations, but stopped short of calling for an investigation into the alleged corruption.
"The ministry has never received his letter," he said. "I only see this one person who raises the issue, so I think this is his personal issue. Every provincial official works hard. So, if there is favoritism, it means that only he himself did not get along with them."
Sopheak then further attempted to discredit Dinory, saying that Dinory's accusations must stem from personal issues, but Sopheak did not disclose how he had such intimate knowledge of the working relationship between Dinory and Battambang Provincial Hall.
Kim Eng said that to prevent further allegations of favoritism and nepotism, the ministry must reform the recruitment of civil servants with real competition. Candidates must not be selected to work at the sub-national or national level due to their ability to pay bribes or due to some form of patronage.
"Cambodia is a country of us living altogether, not of any one person, so people who have real ability must be selected for helping the needy," Kim Eng said. "Recruitment competitions must be transparent and non-discriminatory or partisan, otherwise it will cause conflicts and problems in society and public administration."
San Chey, director at the Affiliated Network for Social Accountability (ANSA) Cambodia, said he feared the loss of potential and competent people due to the frustration caused by the favoritism.
"It is a problem that has been around for a long time and is spreading," he said. "This can be alleviated by enacting laws on conflicts of interest related to this favoritism."
Information Minister Khieu Kanharith also posted a short message on this Facebook page, saying "I am sad to see a young man quit his government job because he believed there is favoritism. What I regret is that you think the world has only two colors, black and white."
"The most abundant color in the world is gray. Nowadays, the boundaries between teamwork and factionalism are very thin. Importantly, do we have the skills they need?"
Related Articles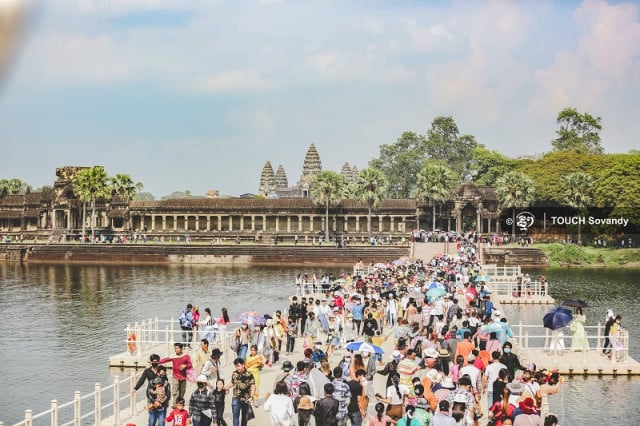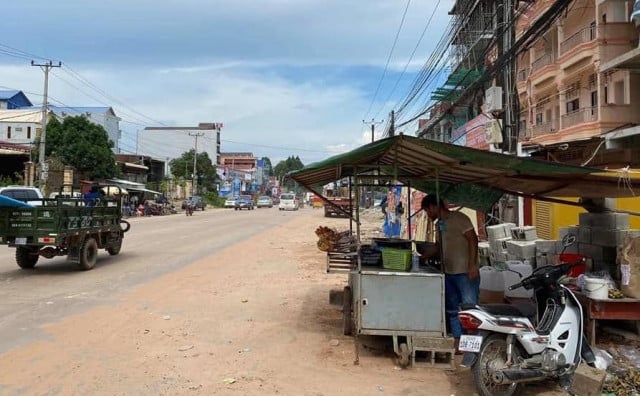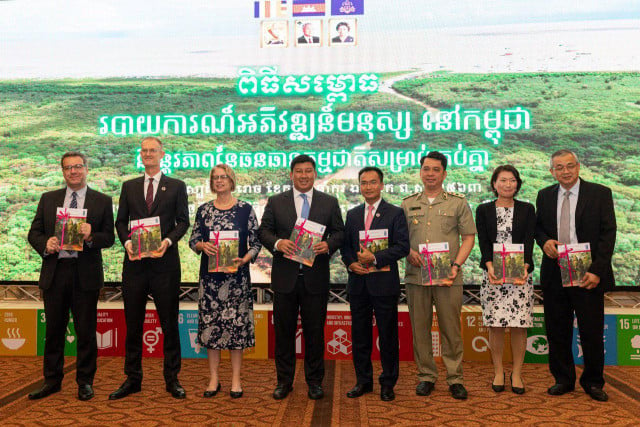 November 21, 2019 10:16 AM