Angkor Park: A Three-Decade Revival to Endure for Centuries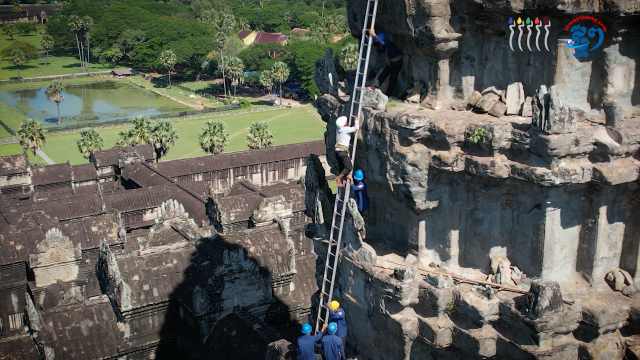 It has been 30 years since the Angkor Archaeological Park was listed as a World Heritage Site during the 16th session of the World Heritage Committee in Santa Fe, United States. This monumental achievement for Cambodia was the brainchild and the initiative of the late king Norodom Sihanouk.
In 1993, ICC-Angkor, an international coordinating mechanism facilitated by UNESCO, was founded under the auspices of France, Japan and other countries as well as international organisations.
ICC-Angkor has been given the job of preservation and development inside the Angkor Park. Experts from an ad hoc committee are the key players in offering guidance which permit project holders to work in accordance with the standards of development and preservation.
Created in 1995, the APSARA National Authority has been actively implementing the mechanisms, and through the years, the image of this institution has also been promoted gradually as human resources were developed under the framework of ICC.
With the efforts of partnering countries, international institutions, the APSARA National Authority, and with the ICC framework, Angkor Park was removed from the World Heritage in Danger list in 2004.
From then, expertise from Cambodia and across the world has brought about the rebirth of the Khmer civilization. After decades of fighting and looting, this once abandoned region has been restored up until the present.
Occupying 401 square kilometres of culture-rich land with 112 villages, the area has more or less been populated for thousands of years, perhaps even longer. This administrative capital of a once-thriving empire in Southeast Asia has left the younger generation with some of the most highly engineered structures such as temples, reservoirs, canals, moats and transportation infrastructures. This is without even mentioning the culture and the natural environment that give Angkor Park its broader colour.
With all these works, a transfer of knowledge was made between the foreign expertise and Cambodian counterparts. Essential knowledge in the fields of research, restoration, archaeology, stone preservation, tourism management and environmental protection are being transmitted theoretically and practically.
Standing on the Western Mebon temple in the middle of a mega size and man-made Western Mebon reservoir, Mao Sokny, an architect from APSARA, explained briefly how his career came to be.
Mao Sokny: First, I came to work for organisations in Siem Reap province. It was a call from the government to protect the heritage in the Angkor region. That was why I had the opportunity to come and work with an international organisation. We got knowledge from Japan, France, America, Italy and many more… close to 30 countries in total when they first came here. They taught us how to make documents. Before we can touch something, we have to have enough documents. For example, in a restoration, we have to rigorously study the reason why it fell down, where it came from, how the foundation was made. How the stones were laid on each other so that they could stand firmly.
After three decades, a noticeable shift is seen as more Cambodian experts are able to manage the preservation work on behalf of their trainers, the foreign experts. Hang Poeu, the General Director of APSARA, also shares his view on this aspect.
Hang Peou: Some employees from APSARA have become experts. They are not only recognised domestically, but internationally. This means that they have high capacity in absorbing the responsibility to preserve. At first, we knew nothing. We have to acknowledge that. After the war and after the enlistment into the world heritage, friends of us, 37 countries which are the members of ICC-Angkor, came to help and teach us. Now, our Khmer experts have become the ones who lead projects. Now, 21 construction sites are led by Khmer. Meanwhile, we are also a director in leading projects with other countries. We do not just involve, we lead projects.
Azedine Beschaouch, a Scientific Secretary for the ICC-Angkor since and a prominent figure on the preservation of the Angkor Park, is also amazed at the progress made by the Cambodian experts.
Azedine Beschaouch: In a few days, if you participate in the conference of ICC-Angkor, the International Coordination Committee, you will see a thing which is evident, a number of written reports. Since we do not have time, two days are not enough, there are 25 written reports. The reports are written by Cambodians such as the architects, archaeologists and many more. They write analytic reports, not only synthesis reports. They analyse their works which have been achieved, and that is important. The presentation will be conducted in English and sometimes in French and especially in Khmer because we have the translation in three languages. That is done by young Cambodian Experts. Nowadays, in each foreign team, there are Cambodians. It is a new accomplishment since a few years or up to 7 or 8 years ago. Cambodian experts have been present everywhere in the field works.
Beyond their ability to manage the restoration sites, the Cambodian experts are also stepping forward in sharing what they have learnt to the younger generation of Cambodian students as well as some other specialists from foreign land.
Mao Sokny: In terms of work which is given to us now, we have the capacity to do it by ourselves. We also share it to the younger generation, trained by APSARA, to know and handle the work from the ageing generation.
Sokny's student, Meng Sovanlylin, a young architect of APSARA, feels a commitment in continuing the preservation work.
Meng Sovanlylin: When I first entered the construction site, I worked with uncle Sokny. He was a group leader who managed general stuff. I entered, learnt and became somewhat of an assistant. From year to year, he shares his knowledge with us. We cannot be like him [now], but we can stand up. Despite this forward step, cooperation between Cambodia and its external partners is still considered priceless as there is still an unlimited amount of work to achieve within and beyond the boundary of the Angkor Park.
Minister of Culture and Fine Arts, Phoeurng Sackona, although feel proud of what the Cambodian experts have achieved, still value very much the essentiality of cross-border cooperations.
Phoeurng Sackona: Our human resources have increased. Before, we needed a lot of help from the foreign experts. A cooperation between us and them. There were a lot of countries. Between 25 and 30 countries came and helped Angkor. This is a large international community and it is a good example which UNESCO values. We had harmony in the sharing of knowledge and scientific findings between domestic and international employees. Right now, almost all of our experts are handling each and every construction site. So, does it mean we stop seeking their help? We still do. Why? Normally, cooperation cannot just be broken apart like that. Discussion, new discoveries and cooperation will benefit both sides. Now, Khmer experts also train our regional friends, such as Laos and Myanmar, in restoring temples.
As one visits the park, one cannot easily contain the urge to compliment the excellent job of the ancestors. To pay respect, ceremonies are organised to remember and offer gratitude to those who suffered, sacrificed and struggled in keeping these stones alive since the time they were quarried, transported on bamboo rafts, sculpted by masons and laid on their predetermined location by engineers. Immortalising these structures has proved to be a challenging task, but it was not challenging enough to demotivate the ancestors from what they wanted to achieve.


Meng Sovanlylin: Our commitment is to save the heritage as much as possible. I believe so if we and the younger generation are committed to protect them.
Hang Peou: I still believe that the temples can stay for thousands of years more if there are proper restoration and caretaking works. So, the main point is how we train the new generation. How do we make them love and accept these things?For me, I think it is a pride and it is not hard. This is because, first, the Khmer people love and respect the temples. Without Angkor, Khmer will not have something as its main anchor point. Without these temples, we will lose our history. Inside the Khmer emotion, we are passionate about protecting it properly. When there is any minor issue, the general public usually criticise APSARA or institutions that protect this heritage. Though, this is not something negative. It is a wakeup call to those who are responsible to pay attention to the important things in which the masses value. Step by step, the value that we got from the preservation work on our ancestor's heritage has been absorbed into the soul, thought, memory and perspective of our people. This makes it easy to find people who can continue this job in the future. If more people have this love, it is easier to recruit them and teach them how to do it. We thank the kings, the builders, the caretakers in sacrificing themselves to protect what we are seeing right here. That is why we have religious ceremonies. In order to thank our ancestors, we need religious ceremonies.
No one can forget those who built Angkor. The history of the temples, the builders and the protectors are all documented, written and shared along the way.
Phoeurng Sackona: What the government has been doing, from the past until the present and the future, is still something that we sacrificed in order to save our nation's heritage, especially the Angkor Park. This is our national identity. Our national soul. This is an important word. Without a soul, we are left only in our physique and that is not easy. This soul has to be in every Khmer child. This is a duty to let the new generations of Khmer know and respect those who have contributed good deeds to the nation. It is not just about visiting the temples. Those stones are the effort of the ancestors. We should visit Angkor with respect. Their knowledge spans beyond time and borders.
The Angkor Archaeological Park is a land of imagination for humanity and especially for the Khmer people. Similar to Mecca in the Islamic world, every Khmer person dreams of visiting the Angkor Wat temple at least once in their lifetime. Angkor is a living heritage, a destination, both intellectual and pleasurable, to which a one-time visit will never be enough.
Ky Chamna contributed to this story.
Related Articles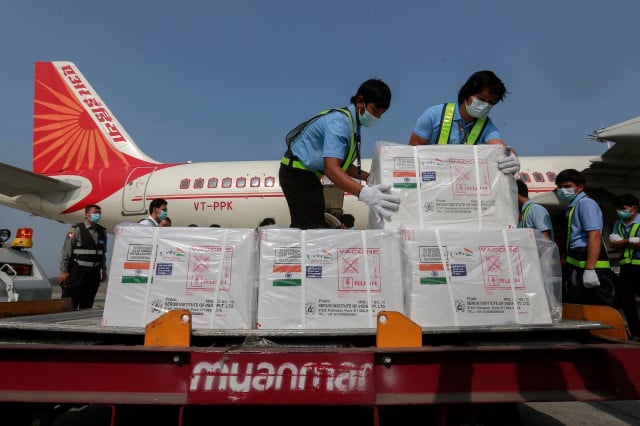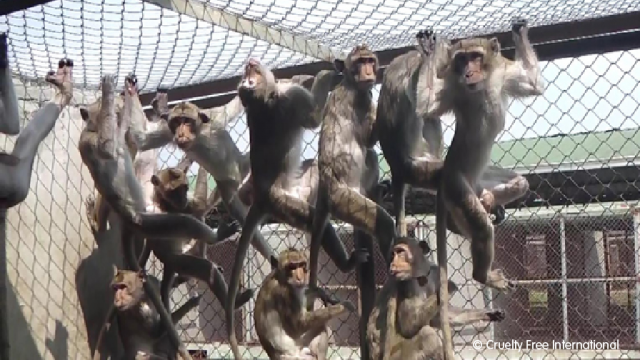 December 28, 2022 10:45 AM