Angkor Wat International Half Marathon Postponed Until January 2022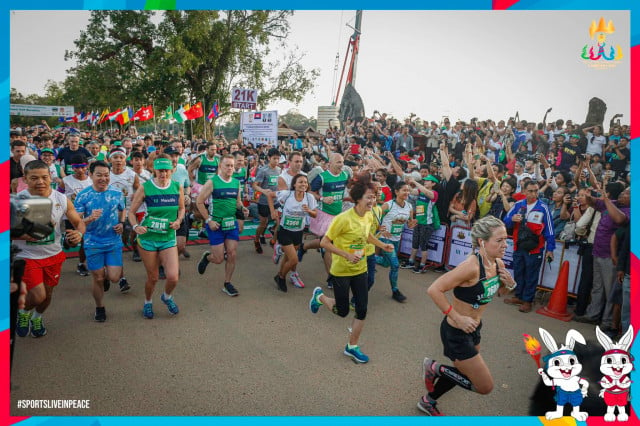 The additional delay is to allow for more fully vaccinated tourists to enter Siem Reap Province, which will open to double-jabbed international visitors in January 2022
PHNOM PENH--The National Olympic Committee of Cambodia (NOCC) announced it will delay the Angkor Wat International Half Marathon until Jan. 2, 2022 so as to allow more vaccinated tourists to participate.
The new date is set to coincide with the reopening of Siem Reap Province to fully vaccinated visitors, which will be allowed from Jan. 1 onwards, according to authorities.
This will be the 26th Angkor Wat International Half Marathon, which was previously slated to take place on Dec. 19, but the ongoing COVID-19 pandemic has disrupted plans and pushed the event back to next year.
NOCC Secretary General Vath Chamroeun said that he hopes the event attracts more fully vaccinated international participants and visitors.
"We've organized the event in line with the preparations for opening to vaccine tourism in Siem Reap, and we will evaluate it after the event," he said.
The government on Oct. 26 approved the establishment of vaccine tourism, starting with select locations in Preah Sihanouk and Koh Kong provinces.
Siem Reap Province, home to the world-famous heritage site of Angkor Wat, will be added to the list of destinations open for vaccine tourism in January 2022.
Related Articles