Angkor's First Immersive Museum Will Aim to Make Visitors Grasp that Empire's Power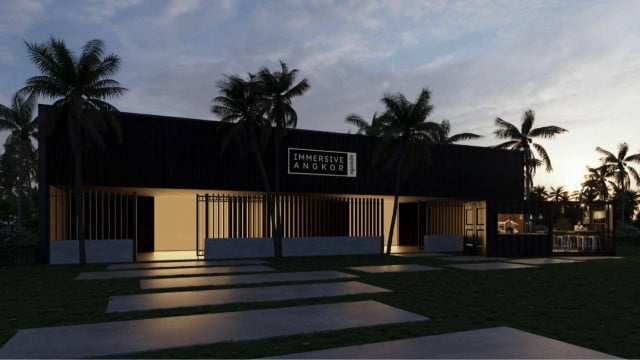 Sao Phal Niseiy
January 24, 2021 9:21 AM
Plans are to open the museum later this year
The first immersive museum on Angkor and the Khmer heritage is due to open in Siem Reap Province later this year. The Immersive Angkor project is a joint venture between the company Confluences based in Phnom Penh and ICONEM, a French company specializing in the 3D digitization of cultural heritage sites. Cambodianess's Sao Phal Niseiy sat down with Confluences' cofounder Soreasmey KE BIN, a French-Cambodian who has been living in Cambodia since early 2000s, to discuss the museum.
Sao Phal Niseiy: This will the first immersive museum in Cambodia. What prompted your team to come up with this project?
Soreasmey KE BIN: Confluences was created just over five years ago, and we have already assisted and been involved with dozens of successful projects. Investing into projects is not new to us. Over the years, we have entered into co-ventures with several partners. The first was over three years ago with the e-ticketing solution Last2Ticket, and the most recent was with the Legal tech platform Belaws in 2020. But the Immersive Angkor project is different in the sense that we are at the very center of it.
It all started with the discovery, via social networks, of the fantastic work done by ICONEM in Syria, after the Islamist extremists had destroyed the historic site of Palmyra and dozens of other World Heritage sites were threatened by the conflict. This "endangered heritage" aspect was at the heart of ICONEM's mission. I contacted its founder, Yves Ubelman, directly through social network platforms in order to get them to intervene on the Preah Vihear site. This is of huge symbolic significance in Cambodia and it was threatened by the border conflict [between Cambodia and Thailand in the mid-2010s].
For several reasons, the project could not be implemented but the discussions initiated at the time with the Cambodian authorities led to ICONEM's first mission to the Angkor Archaeological Park in 2018. Their team has since then maintained a strong relationship with the APSARA Authority [Cambodia's government institution managing Angkor Park], thanks to a training program for the park's technical teams in the use of the UAV (unmanned aerial vehicle) and digital surveying, which continues to this day.
On my part, like any Cambodian, I have a strong attachment to the Angkor temples. I am particularly interested in all the issues at stake, as my first professional experience in Cambodia was an internship with the APSARA Authority, then led by the visionary Vann Molyvann.
Over the past few years, I have been able to attend several virtual exhibitions during my travels overseas and one by ICONEM in particular, which focused on the Roman Empire, stood out. So I approached them again, this time it was to create a dedicated facility within the archaeological park.
The idea was appealing and had a charm effect on them, so we carried out a feasibility study. The COVID-19 situation did not make this task any easier. However, Confluences and ICONEM are convinced of the relevance of this project, which we presented to the different Cambodian authorities, and whom we thank for their support.
Sao Phal Niseiy: How important can this museum be in contributing to stimulate tourism growth, while also promoting the Khmer culture?
Soreasmey KE BIN: Angkor Archaeological Park is one of the most amazing world heritage sites, and one of the most impressive in terms of size. All visitors, [as well as] Cambodian nationals, from the region or other international areas are captivated by this fascinating site, which in its prime was one of, if not the, biggest cities on Earth. But if you ask visitors about its history, more than 70 percent of them have no idea of the Khmer civilization, the Angkorian history and so forth.
We want to change that. Most visitors currently only spend half of their time in the province and visiting the temples. The government is pushing for a strategic vision to welcome more premium tourist initiatives, like what we are doing here with Immersive Angkor. We are talking about something technologically impressive, and looking to deliver a lot of interactive knowledge to visitors. This is exactly what these types of significant cultural and historical sites deserve.
We want visitors to have a different perspective of the temples, to understand more about their Hindu and Buddhist backgrounds, and to be immersed in centuries of fascinating history.
Sao Phal Niseiy: Who is your target audience and how can visitors access the museum?



Soreasmey KE BIN: We want each type of visitor to enjoy the experience as much as possible. The museum will be telling an incredible story, for about 45 minutes, so each visit will last approximately one hour. We think this is an ideal amount of time to learn, be engaged and to not get bored. Think about it as an interactive movie where you are not sitting still, but moving around a 1,000 square meter space, enjoying the largest 360 screens in the region.



Cambodians will be able to travel back in space and time and see temples being rebuilt in 3D, transported back into the 10th or 14th century at the height of the Angkorian empire. They will learn more about their own history while being impressed by new technologies.



Foreign visitors will be able to learn also about the history of the Khmer civilization, understanding more about the fascinating history of the temples and their founders. Visits to the museum are encouraged before or after visiting the temples in person: This will give them a totally different perspective. Our active experience will provide a better understanding about the why, the when, the who of the Angkor Archaeological Park's origins.



Sao Phal Niseiy: Tell us why people should visit this museum at least once? What kind of exceptional experience can visitors expect from visiting?
Soreasmey KE BIN: The museum will be open by December 2021—at least we are pushing for it to happen this year. The uniqueness of Immersive Angkor will come from the latest 3D scanning technologies that we use, that will allow us to tell a unique story.
The new technologies used at the museum are in line with what visitors are expecting worldwide. We are definitely following the popular growing trend of immersive exhibitions at famous museums all around the world, which are attracting and bringing in big crowds.



We will also update, adapt and change the story over the years. So, for a visitor coming to the opening in December 2021 compared to December 2022, they will most likely be able to experience a different experience at Immersive Angkor, updated with the latest archaeological discoveries in the region. Once again, think about it as a movie with sequels, which will evolve, change and live through a number of years.
Sao Phal Niseiy: Are you optimistic about the return of tourists by the time the museum is open?



Soreasmey KE BIN: Compared to a year ago when we did not know precisely how things would unfold, now we know that it's just a matter of time before things return to "normal" with COVID-19 vaccinations being rolled out globally. All countries are preparing for this; vaccination programs are already vaccinating millions of citizens, and airlines worldwide are getting ready to welcome more and more passengers throughout 2021.



Tourists will be more eager than ever, keen to travel the world and to see something different, experience something new, and enjoy the world as it was before.



So yes, 2021 will definitely be a shifting year, and 2022 can be an amazing year for international travel. We are expecting tourists from Cambodia as well as from the region, with ASEAN and Asian travel bubbles, as well as international visitors.


Related Articles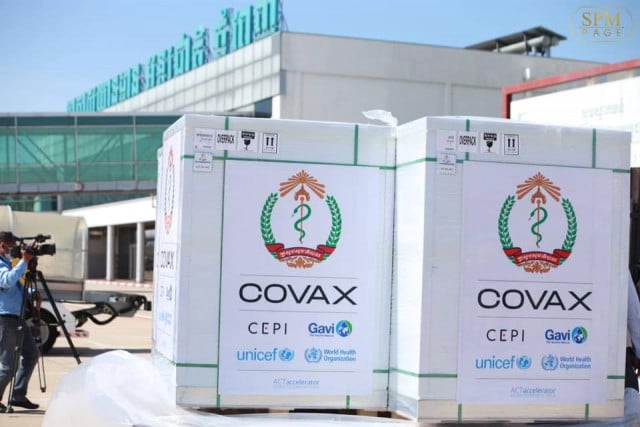 December 13, 2021 1:21 PM