Another 104 COVID-19 Cases as Outbreak Hits Svay Rieng Province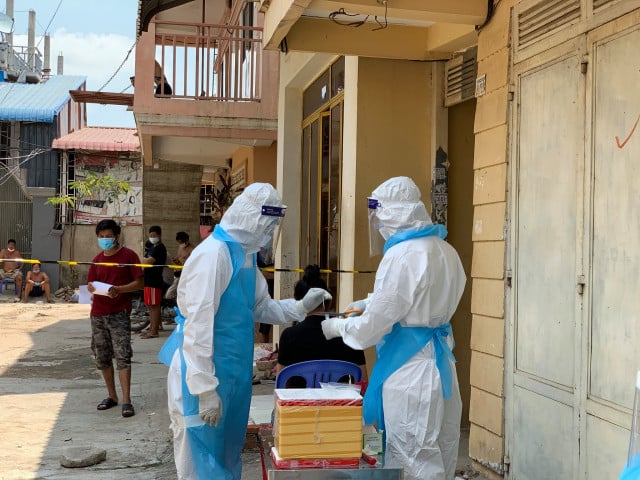 Phoung Vantha
March 30, 2021 4:15 AM
Now 38 days into Cambodia's latest community outbreak, daily numbers continue to fluctuate and Svay Rieng Province saw a sharp jump in COVID-19 cases on March 30, but Phnom Penh remains worst-hit.
PHNOM PENH--Now 38 days in, the latest COVID-19 outbreak has shown little sign of slowing down as authorities reported on March 30 that another 104 cases connected to the Feb. 20 outbreak had been found, along with one new imported case.
Phnom Penh once again was the worst-affected, with 45 new cases identified, whereas Preah Sihanouk Province recorded 34 and Svay Rieng Province reported 20 new cases.
Two cases were found in Kampong Cham and Tbong Khmum, Prey Veng and Takeo provinces each recorded one new case.
The imported case involved a 36-year-old Indonesian man who arrived in Cambodia from Indonesia on March 16 and has since tested positive for COVID-19. It is unclear from the Ministry of Health's briefing when the man tested positive.
However, the authorities noted that four more people have recovered from COVID-19 since contracting the virus during the Feb. 20 outbreak.
The Ministry of Health maintained that a 39-year-old Cambodian who died on March 28 will not be listed as a COVID-19 death, despite testing positive for the virus on March 21 and receiving treatment at Chak Angre Health Center ever since. Officially, the man died of a heart attack although it is uncertain whether the 39-year-old would have had a heart attack had he not caught COVID-19.
This is the fourth person to have died after testing positive who authorities have denied died due to COVID-19. Meanwhile, 11 people have died since the Feb. 20 outbreak and the government has listed the official causes of these deaths as COVID-19.
Today's latest batch of COVID-19 cases brings Cambodia's total up to 2,377, of which 1,186 are active cases receiving treatment, whereas 1,176 people have been discharged.
While Prime Minister Hun Sen has publicly stated he expects to see 1 million vaccination doses administered each month, the number of Cambodians vaccinated as of March 29 was 391,456, although 133,831 of those were military personnel.
The remaining 257,625 were priority citizens who have been able to receive the vaccine since Feb. 10 when the rollout began with Hun Sen's family and senior-ranking officials.
Related Articles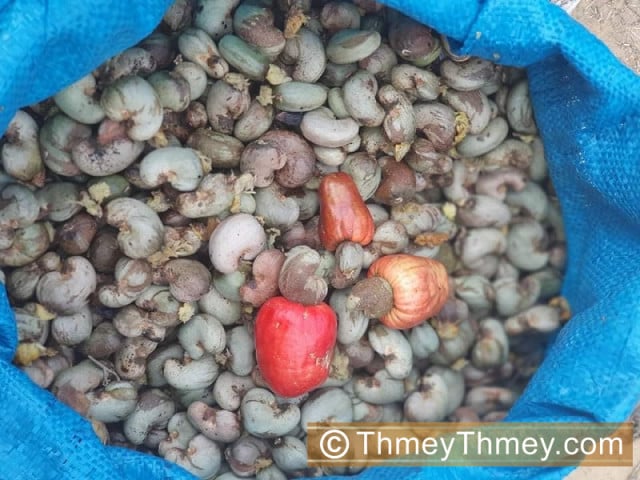 September 3, 2021 5:32 PM